Former British tennis player Tim Henman recently commented on Novak Djokovic's "statement" fourth-round victory at the ongoing 2023 Australian Open.
The Serb advanced to the quarterfinals of the Australian Open after defeating Alex de Minaur on Monday (January 23). After two hours and seven minutes, the former World No. 1 claimed a comfortable 6-2, 6-1, 6-2 victory over the Australian.
It was his 38th straight win on Australian soil and the fewest games he has dropped in a match at the year's first major since losing to Lucas Pouille in the semi-finals in 2019.
Following that, Tim Henman told Eurosport that while most people aim for five or six gears, Djokovic is considering seven or eight.
"Most people talk about five or six gears but Djokovic is looking at seven or eight because he's just taking the ball so early," Henman said.
Henman claimed that defeating Alex de Minaur wasn't easy, but the Serb did it flawlessly, which will give him "huge confidence" going into the quarterfinals.
"To play against De Minaur, who is one of the fastest guys out there – even he may not be the biggest hitter - you have to earn your points, but it was like a training session the way he executed his ground shots. "He will take huge confidence going into the quarter-finals," Henman said.
---
"Going into the quarter-finals, for me, Novak Djokovic is the clear favourite" - Tim Henman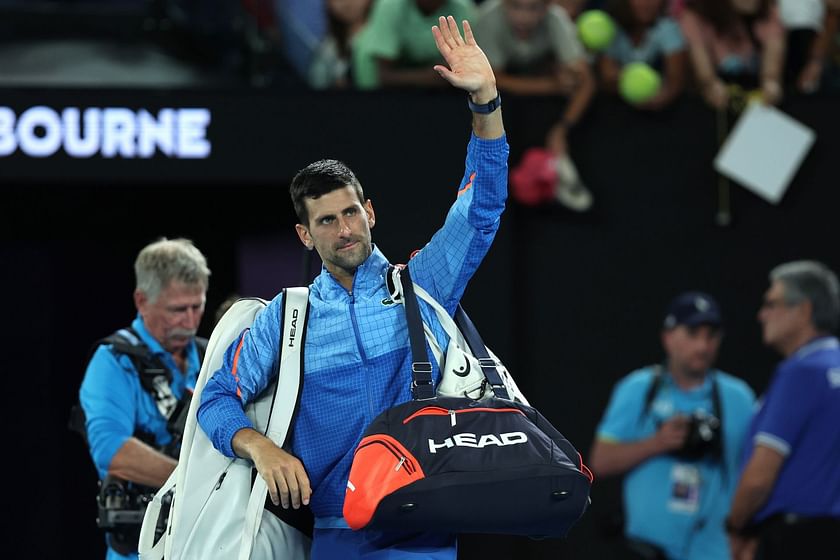 Tim Henman went on to say that the Serb delivered a "statement performance" as well as a "statement victory," making him the "clear favorite" to win the title.
"For me it was a statement performance and a statement victory. We've seen in both the men's and women's singles there have been so many upsets. The top two seeds have gone out of both draws for the first time in the Open era, and I think he is the clear favourite," Henman said.
He went on to say that, while there have been many concerns about the 35-year-old's leg injury, his performance against De Minaur makes him the clear favorite heading into the quarterfinals of the Australian Open.
"There have been question marks, mainly around his leg and his physicality, but to see him go out against De Minaur in front of his home crowd, and just destroy him - it wasn't through lack of effort," Henman said.
"De Minaur tried from the first ball to the last, but, Djokovic was just simply too good. Going into the quarter-finals, for me, he's the clear favourite," he added.