Novak Djokovic opened a congress organized by the European Association of Neurological Scientists (EANS) in his native Belgrade on Sunday, October 16. Over 3000 experts in neurosurgery attended the event.
The EANS Congress has been held since 1959 and will take place from October 16-20 this year.
Djokovic gave a speech about resilience and mental strength while also hailing all the neuroscientists there.
"When they asked me to come, I asked myself what I should talk about here when it is not my familiar field. But I realized that together we share a love for work, a passion... You are heroes for me, you save lives," the 35-Serb said.
Novak Djokovic is currently on a 9-match winning streak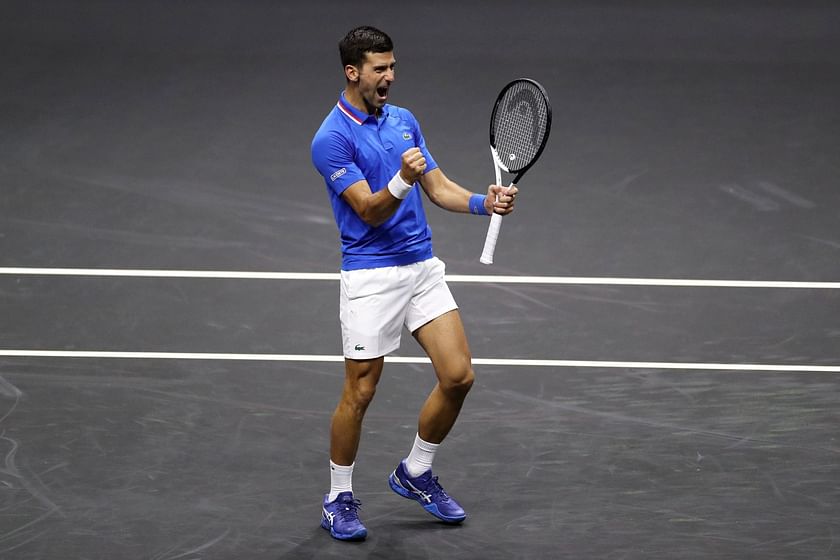 Novak Djokovic has looked in good touch of late and is currently on a nine-match winning streak. The Serb could not compete at the US Open and the Masters 1000 tournaments in Montreal and Cincinnati due to his stance on COVID-19 vaccination.
The Laver Cup was his first tournament since Wimbledon and he defeated Frances Tiafoe there before losing to Felix Auger-Aliassime.
Djokovic then competed at the Tel Aviv Open, where he beat Marin Cilic 6-3, 6-4 in the final. The Serb did not drop a single set throughout the tournament.
He then entered the Astana Open as the fourth seed and won it with a 6-3, 6-4 victory over Stefanos Tsitsipas in the final. This was his 90th singles title and he became only the fifth player to win 90 or more singles titles during the Open Era. The victory also confirmed the 35-year-old's qualification for the ATP Finals.
Djokovic has also had some good moments off the court, with his foundation being awarded the "Benefactor" Golden Plaque.
"We are honored to have received the "Benefactor" Golden Plaque and to be part of this great exhibition. Recognitions like this are an incentive for us to continue to work with even more devotion and love," the Serb wrote in a social media post.
Djokovic is currently ranked seventh in the ATP rankings. He is next scheduled to compete at the Paris Masters, which he won last season by defeating Daniil Medvedev in the final.
After that, the Serb will compete in the ATP Finals, where he will be among the favorites to win. He reached the semifinals of the tournament last season before losing to eventual champion Alexander Zverev.
Edited by Sudeshna Banerjee