Tennis fans worldwide were left in awe after witnessing the newfound friendship between Casper Ruud and Holger Rune. The two Scandinavian tennis stars were involved in a tense quarterfinal clash at last year's French Open.
Ruud defeated Rune 6-1, 6-2, 3-6, 6-3 in the French Open quarterfinals for the second year in a row on Wednesday. Although Rune put up a brave fight in the third set, unleashing some impressive forehand shots, the Dane ultimately fell short due to his 30 unforced errors in the first two sets.
After the match, Rune took to social media to congratulate the Norwegian on his win and wished him luck for the remainder of the tournament.
"Sorry I couldn't find myself on court today before it was too late. Scandinavian battle ended with a victory to Norway 🇳🇴 Good luck the rest of the way @CasperRuud98 @rolandgarros," Rune tweeted.
In response, Ruud expressed his gratitude to Rune for his kind words and stated that he is looking forward to seeing him on the grass swing.
"Thanks Holger! See you on the🌱," Ruud tweeted.
Tennis fans were left in awe after witnessing the unexpected bond forming between two Scandinavian players after their controversial clash at the 2022 French Open. The match was a highly dramatic affair, and the feud between the two players even spilled over into the locker room.
Fans took to social media to share their amazement. One fan even expressed that liked this evolution and was wondering when a similar bond would form between Daniil Medvedev and Stefanos Tsitsipas.
"Obsessed with this evolution 😭 Stefaniil WHEN?!" the fan tweeted.
Another fan wrote that they were delighted to witness the maturity and growth between Casper Ruud and Holger Rune.
"This is good. i still will hate on sweden and norway every chance i get, but glad to see others being mature tho," the fan wrote.
Here are a few more reactions from fans:
"Playing a big match and against Holger it's never easy" - Casper Ruud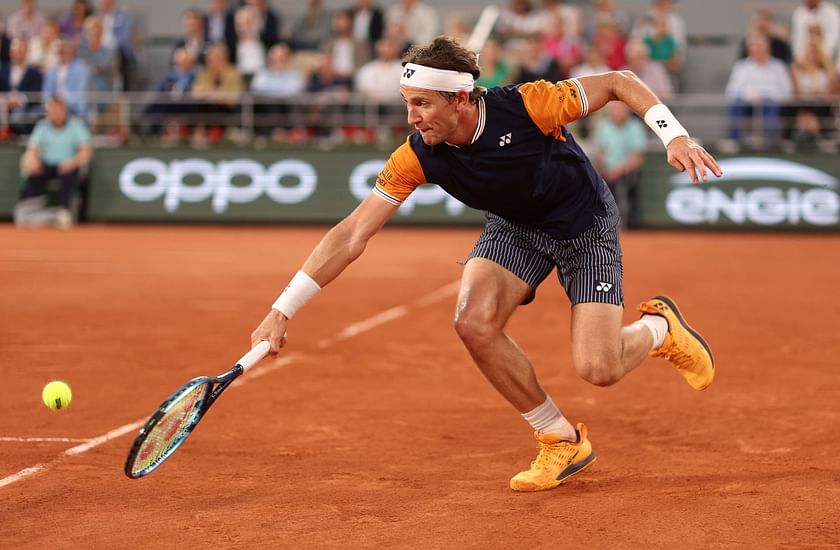 During the post-match on-court interview, Casper Ruud gave his thoughts on the match. The World No. 4 said while he attempted to play without any pressure, he acknowledged that competing against Holger Rune in a high-stakes match is always a daunting task.
"I'm very, very relieved. I came into this match just trying to play without pressure. But it's not easy, obviously. You're playing a big match and against Holger it's never easy," Ruud said. "He plays very aggressive. Luckily for me the first two sets he wasn't probably feeling it too well, he was doing a lot of errors, so I sort of got a lot of points for free."
Casper Ruud will face Alexander Zverev in the French Open semifinals on Friday, June 9.