Mark Petchey, a former coach of Andy Murray, has defended Rafael Nadal amid claims that the ongoing 2023 French Open is more entertaining in his absence.
Nadal announced last week that he would be unable to defend his Roland-Garros title due to the injury he sustained at the 2023 Australian Open. The Spaniard also stated that while he intends to return to competitive tennis, 2024 will most likely be his final year on tour.
Nadal's withdrawal from the French Open marks the end of one of the greatest runs in modern sporting history. This is the first time the 36-year-old is not playing the Grand Slam in Paris since winning it as a teenager in 2005.
At the start of this year's French Open, with a more 'open' field, there have been claims from some fans that the tournament is more entertaining in Rafael Nadal's absence. But Mark Petchey took it upon himself to defend the Spaniard.
Petchey stated that watching the Mallorcan dominate on clay is always exciting, and that his legacy at Roland Garros has elevated the tournament to new heights. Petchey believes Nadal's record at the event will withstand the test of time.
"Nothing ever dull about watching someone be the best at what they do of all time, which is exactly what Rafa is on clay," Petchey wrote. "He has taken the tournament to new heights through his legacy at Roland Garros. His supremacy at one event will defeat time."
---
When can we expect to see Rafael Nadal back in action?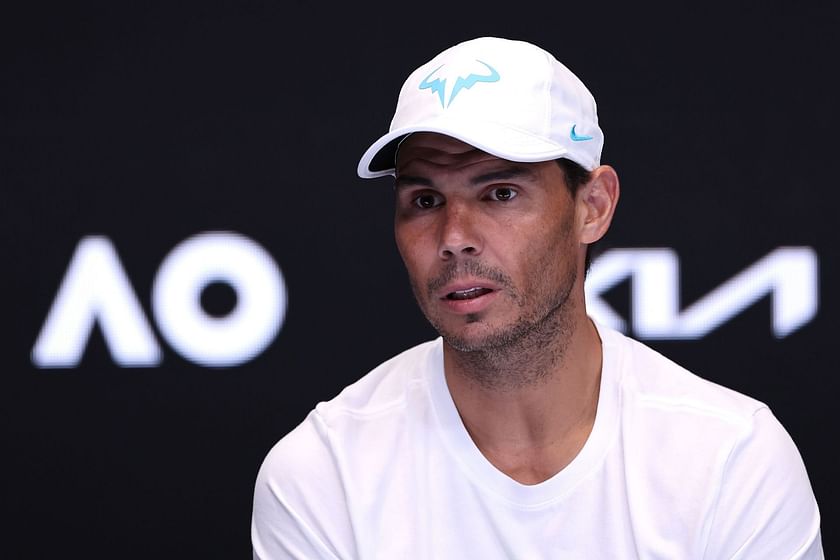 Rafael Nadal stated in a recent press conference that despite his victories, the past years have been challenging. He also acknowledged the need to step away from the game for a short period since he is not fully prepared to compete at the highest level.
Nadal revealed his plan to focus on regenerating his body, and did not specify a date for his return.
"They have been difficult years although the victories mask it," he said. "I make a point and part. At this point, without being prepared to be able to compete at the level I need. I have to put a point and aside to my sports career. I am going to try to regenerate my body. I'm not going to set a return date."
However, the Spaniard did mention the Davis Cup as a potential objective at the end of the year. Nadal also plans to embrace 2024 with confidence as he believes that it may be his final year in professional tennis.
"When I'm ready, I'll try to be there," Nadal said. "The Davis Cup, at the end of the year, can be an objective. And try to face next year with guarantees in what I think will be my last year."
What is the foot injury that has troubled Rafael Nadal over the years? Check here