Serena Williams' former coach, Rick Macci, is optimistic about the prospects of young American tennis players, such as Sebastian Korda and Taylor Fritz, succeeding at Grand Slam events in the years to come.
Williams, who began her tennis career under Macci's tutelage, is widely regarded as one of the greatest tennis players that America has ever produced. However, since her retirement in 2022, the question of who will take up the mantle and bring glory to American tennis has been a topic of discussion amongst fans of the sport.
Macci, who was instrumental in Williams' development, recently shared his thoughts on which american player he thinks has the potential to win a Grand Slam title on the men's side.
In an exclusive interview with Sportskeeda, the tennis coach listed Taylor Fritz, Frances Tiafoe, Tommy Paul, Sebastian Korda, and Ben Shelton as potential players to make deep runs at the Majors. He expressed confidence that any of them could win a Slam or two.
"The next American that I feel could win a Grand Slam is gonna be Fritz, Frances, Tommy Paul, Korda or someone new, like Shelton," he said. "Anyone of them can win a Slam or two, no doubt about it."
The 68-year-old lauded Fritz's consistency but expressed his inclination towards Korda to make it big.
"Obviously, Fritz is stable. Mentally, he's locked in. Forehand, backhand, serve – he's always gonna be there," he said, "But I think the one with the most potential is Sebastian Korda. If I had to bet, I think the most talented of all the Americans is Sebastian Korda."
Macci praised the 22-year-old's "complete" game and 'Roger Federer-like' forehand. He also suggested that the former Australian Open boys' champion's family history in tennis gives him an edge on tour. Sebastian Korda's father Petr Korda was the 1998 Australian Open champion.
"Tremendous pedigree. Both his mom and dad played on the pro tour," Serena Williams' former coach remarked.
"I love his backhand. His serve's only gonna get better. Mentally, he is calm. He hits a clean forehand, like Federer. He can hit short on purpose and bring you in. And, he volleys better than any of them. So, at the end of the day, he's more complete," he observed.
---
"He's kinda on the outside - looking in" – Serena Williams' ex-coach Rick Macci on Sebastian Korda's injury struggles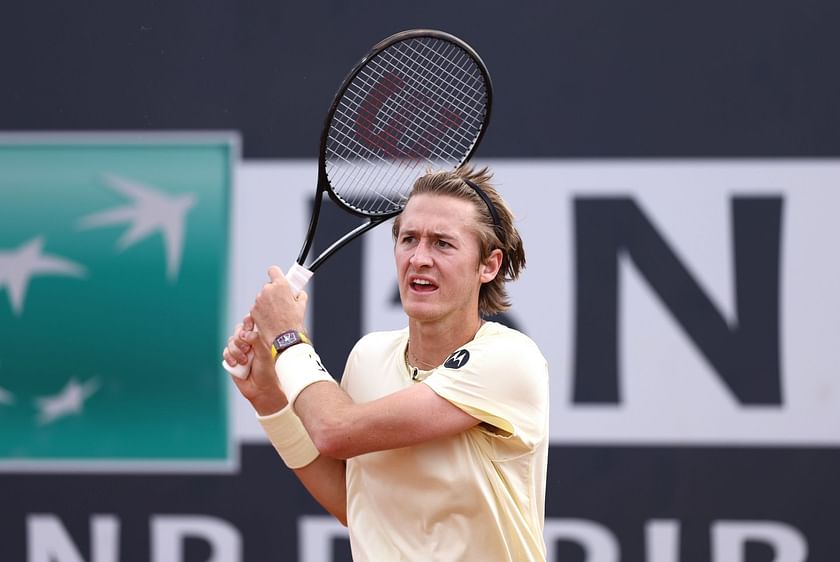 Sebastian Korda displays immense potential, but the American has had to deal with physical complications so far in 2023.
At this year's Australian open, the 22-year-old earned his best Grand Slam result as a pro by making the quarterfinals of the event. He, however, suffered an unfortunate wrist injury during his run and was sidelined for three months thereafter.
Rick Macci touched upon Korda's physical struggles and stated that the World No. 29 has to stay healthy in order to make the most of his potential.
"The problem there is, he's been injured a lot. So, he's kinda on the outside - looking in," Macci said, speaking to Sportskeeda. "His game might take a little longer to develop, but if I had to bet, I would bet on Sebastian Korda. But he has to stay healthy. And, when you're healthy, you can play a lot. Then you're gonna get a lot more confidence."
Korda has yet to regain his footing after making a comeback, and has faced opening-match exits at the Madrid Open and the on-going Italian Open.