Sports journalist Liz Clarke recently offered an insight into the distinctive qualities that set Venus and Serena Williams apart from their fellow competitors.
She did so in a tribute video created by the WTA as part of their 50th anniversary celebrations, shared by the Tennis Channel on YouTube. Interspersed with clips from Venus and Serena Williams' childhood, the video also featured testimonials from Billie Jean King, Tracy Austin and Coco Gauff, among others.
Clarke praised Venus Williams for her revolutionary approach to tennis from a young age. She highlighted her attacking mindset, elegant strokes, and long legs, emphasizing how she effectively utilized these attributes to her advantage.
"I think what was revolutionary about Venus was from such a young age, her real attacking mindset and her beautiful lines and her long legs. She just used them to such great advantage," Clarke said.
Clarke also commended Serena Williams for her fierce and unapologetic competitive spirit, comparing it to a "street fighting" mentality.
"Serena competed with a kind of street fighting, unapologetic ferocity that I think women have always had," she said.
"Venus and Serena Williams are the epitome of power and grace" - Muhammad Ali's daughter Laila Ali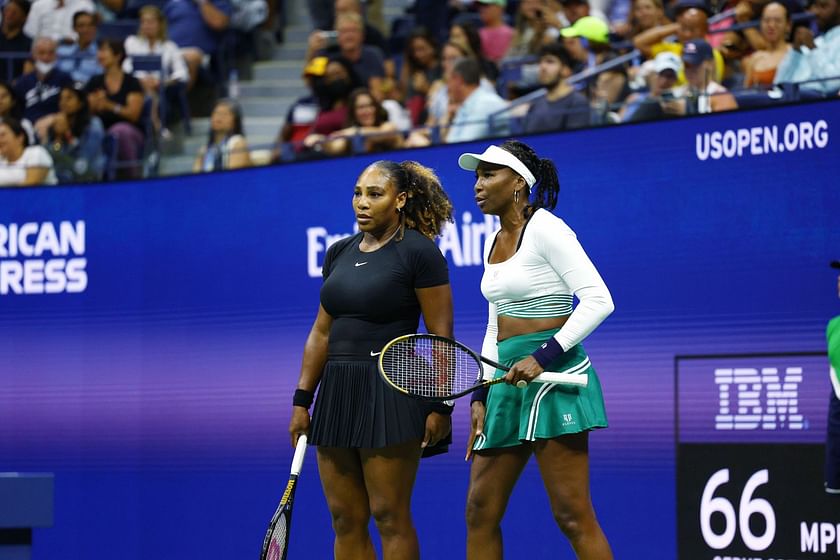 Boxing legend Muhammad Ali's daughter and retired boxer herself, Laila Ali, also featured in the video. She expressed her admiration for Venus and Serena Williams, recognizing them as exceptional athletes who will be remembered as some of the greatest in history.
Ali also acknowledged their significant impact in inspiring countless individuals and praised them as the epitome of both power and grace.
"Venus and Serena are amazing athletes and they will definitely go down in history as some of the best ever. I think that they have inspired so many people in general. They are the epitome of power and grace," she said.
Billie Jean King, who also featured in the video, recalled her first meeting with the pair when they were aged six and seven.
"I've known Venus and Serena because they're Compton and I'm Long Beach, so we're like next door. I met them when they were six and seven. They were at the World Team Tennis Clinic," King said.
The former World No. 1 credited Venus and Serena Williams' mother Oracene Price and father Richard for being actively involved in the pair's budding tennis careers.
"When I saw them in the line, Oracene stood next to them in the line so she could listen if I had something to say. She was always very alert. She and Richard both would listen to people and I had a great time with both of them," she added.
Venus Williams and Father Richard recall one match that 7-time Grand Slam champion "should have won"
Edited by Sudeshna Banerjee