Former coach of Serena Williams, Rick Macci, recently explained the reason why Novak Djokovic's two-handed backhand is unmatched.
Macci coached the Williams sisters in their early teenage days. Serena and Venus trained at Macci's academy from 1991 to 1995 before their father, Richard Williams, took the responsibility on his shoulders.
He founded the Rick Macci International Tennis Academy in 1985 and trained the likes of Andy Roddick, Maria Sharapova, and Jennifer Capriati over the years.
Macci recently took to social media and broke down the science behind Novak Djokovic's exceptional two-handed backhand. He suggested that the Serb has mastered the art of maintaining a perfect balance between control and power on the ball.
"The best 2 handed backhand of all time is @DjokerNole. The ball hits the string but it seems like the ball is on a string because biomechanically he does the Pull/Push method which is best friends with Mr. Control and hangs out a lot with Mr. Power," Macci tweeted.
Check out Macci's tweet below:
---
"Novak Djokovic has one of the best two-handed backhands in tennis" - Former Serena William's coach Patrick Mouratoglou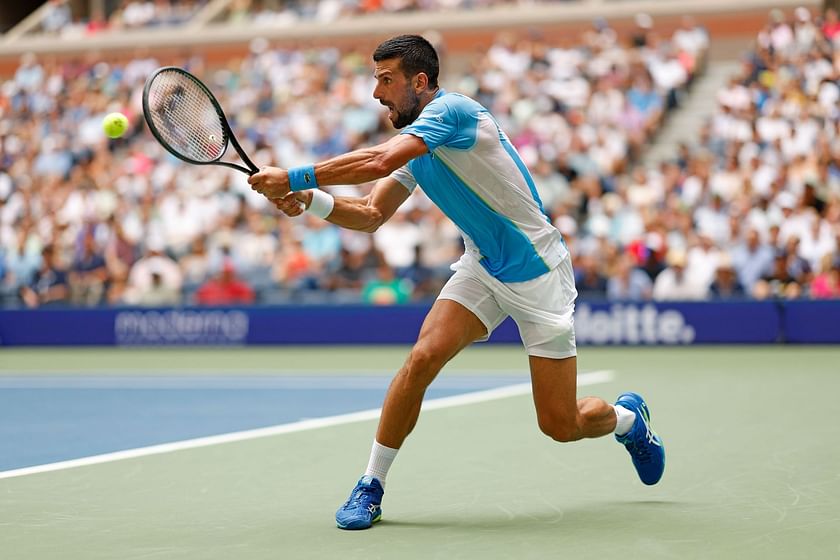 In one of his explanatory videos on social media, Patrick Mouratoglou dived deep into the details of Novak Djokovic's two-handed backhand. He worked with Serena Williams for ten long years, from 2012 to 2022 as well.
Mouratoglou began his assessment by explaining how the Serb prepares for the shot.
"Novak has one of the best two-handed backhands in tennis. He prepares very early, fast and super compact. This allows him to effectively counter-punch and change directions no matter the spin of the ball," Mouratoglou said.
The Frenchman further explained how the 36-year-old uses his foot movement to generate power from the ground prior to committing to the shot.
"He steps forward into the court and has a very large and strong base. It allows him to take maximum energy from the ground. He starts the motion with his weight on the back foot then he transfers it to his front foot," the French coach added.
Mouratoglou went on to decrypt Djokovic's final few movements before the Serb makes contact with the ball using his racket.
"When the ball bounces, he starts to swing his racket forward. The racket head drops below the height of his wrist, allowing the hand to work. His left arm is fully extended long after the contact," the Frenchman said.
The entire video of Mouratoglou's evaluation is linked below.