In a recent ranking generated by ChatGPT on behalf of NBC Sports, tennis legends Serena Williams, Billie Jean King and Steffi Graf were recognized as three of the greatest female athletes in history. All three retired players secured high places in the coveted top 10 list.
At the pinnacle of the ranking stands Serena Williams. Known for her unrivalled power and unwavering determination, Williams amassed a staggering 23 Grand Slam singles titles to become one of the most dominant athletes of all time.
Joining Williams in this elite group at No. 5 is Billie Jean King, a trailblazer who made significant strides in advocating for gender equality in sports. With an impressive tally of 39 Grand Slam titles (12 singles), King's contributions to the game extend far beyond her on-court achievements.
Steffi Graf was part of the list, at the 10th position. Her remarkable career stats include 22 Grand Slam victories and a Calendar Golden Slam (winning all four Majors + Olympic gold in the same year).
---
Serena Williams aims to rally Olympia's tennis enthusiasm with a social twist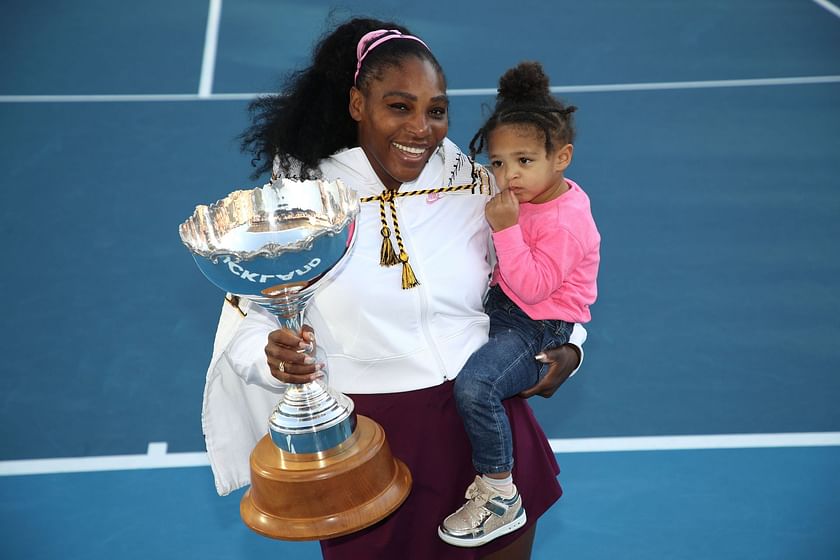 Serena Williams recently appeared for an interview on the CBS show 'Person to Person with Norah O'Donnell'. She shared her disappointment regarding her five-year-old daughter Olympia's lack of interest in playing tennis despite showcasing exceptional talent.
However, Serena is determined to find a way to foster Olympia's passion for the sport, as she believes her daughter's abilities should not go unnoticed.
"Olympia doesn't actually like to play tennis too much. That's a little disappointing for me, but she's actually really good at it. So we are trying to figure out a way to get her to play a little bit," she stated.
In an effort to captivate Olympia's attention, Williams plans to introduce her to tennis in a group setting, where she can enjoy the sport alongside her peers.
"Olympia loves being social...She loves being around friends, she loves going to school. Maybe I can push her into tennis by getting other kids to have a group lesson. I think that's what I'm gonna do," Williams explained.
While there have been instances of Olympia playing tennis with her mother in the past, Serena acknowledged her daughter seems to have reservations about the time commitment involved.
Undeterred, Serena Williams firmly believes that Olympia's affinity for social interactions may be the missing link to unlocking her interest in tennis.
Edited by Akshay Saraswat