Serena Williams' former coach Patrick Mouratoglou recently praised Elena Rybakina for defending coach Stefano Vukov and his behavior during the 2023 Australian Open.
Rybakina reached her maiden Australian Open final on Saturday, losing to Aryna Sabalenka 3-6, 6-3, 6-4 despite a spirited performance. However, one of the major highlights of the evening was her Croatian coach Stefano Vukov and his vocal frustration at his protege.
The 36-year-old was also spotted screaming at Rybakina multiple times during her semifinal win against Victoria Azalenka.
The coach's behavior did not go down well with many, including former tennis professional Pam Shriver. The American slammed Vukov for his behavior and urged Rybakina to find a different coach.
"As I watch Rybakina try to win her second major in 7 months, I hope she finds a coach who speaks and treats her with respect at ALL times and does not ever accept anything less," Pam Shriver tweeted.
Rybakina subsequently took to social media to defend Vukov, saying that he has always believed in her. The reigning Wimbledon champion added that he is "a passionate coach" and someone who knows her very well, both as a person and as an athlete.
"Stefano has believed in me for many years, before anyone else did," Elena Rybakina wrote. "We plotted a strategy together in how I could achieve great things and his method shows in my Grand Slam success so far."
"He is a passionate coach, with a lot of knowledge about tennis. Unlike people that are making these comments, he has great knowledge about me as a person and as an athlete," she added.
In that context, Patrick Mouratoglou reflected on Rybakina's take on the issue and applauded the 23-year-old for standing up for her coach.
"Some people throw others under the bus without any knowledge or information. Good job Elena for speaking up," Mouratoglou wrote.
Mouratoglou, 52, has coached a number of high-profile names in his career, including Serena Williams and Stefanos Tsitsipas. The Frenchman currently coaches Denmark's Holger Rune.
---
Elena Rybakina to rise up to No. 10 in updated WTA singles rankings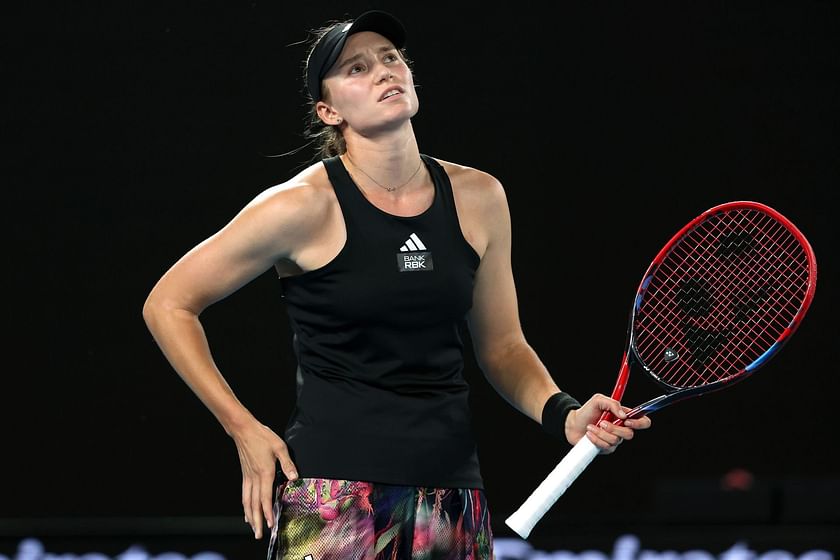 Elena Rybakina will become the first tennis player from Kazakhstan to be ranked among the Top 10 singles players after the updated WTA rankings are released on Monday.
The 23-year-old did not receive any ranking points for her Wimbledon triumph last year. The Grand Slam was stripped of all ranking points due to the All England Lawn Tennis & Croquet Club's decision to ban Russian and Belarusian players from participating in the Major.
Thus, Elena Rybakina — who was born in Moscow but switched her federation to Kazakhstan in 2018 — was denied 2,000 ranking points.
Edited by Shubham Banerjee