Novak Djokovic officially withdrew from the upcoming Miami Open on Friday (March 17) after his request to enter the United States via a special exemption from the country's vaccine mandate was denied.
Djokovic's unvaccinated status also saw him withdraw from the Indian Wells Masters earlier this month, as the US still requires foreigners entering the country to be vaccinated against COVID-19.
With the Serb's withdrawal being confirmed, Colombian player Daniel Elahi Galan has entered the main draw.
This will be the fifth straight year that Djokovic will miss the Miami Open. With the absence of one of the main attractions on the tour, fans have taken to social media to vent their disapproval of the US government's travel policies.
One fan opined that the authorities are "shooting themselves in the foot" with their "irrational" policy, and claimed that Djokovic's absence will result in a loss of viewership for the tournament.
"No disrespect to Galán, but will he attract close to the same viewership and interest as Djokovic? This is what makes the current policy positively irrational. They are shooting themselves in the foot," the user wrote.
Another user took a dig at President Joe Biden, blaming his "tyrannical rule on airline passengers" for the 22-time Grand Slam champion's absence.
"Djokovic is missing the Miami Open over Joe Biden's tyrannical rule on airline passengers. He could walk or boat w/o issue. Silly, isn't it?," read their tweet.
Here are a few other fan reactions:
---
"Tried everything to allow Novak Djokovic to enter with an exemption," says Miami Open tournament director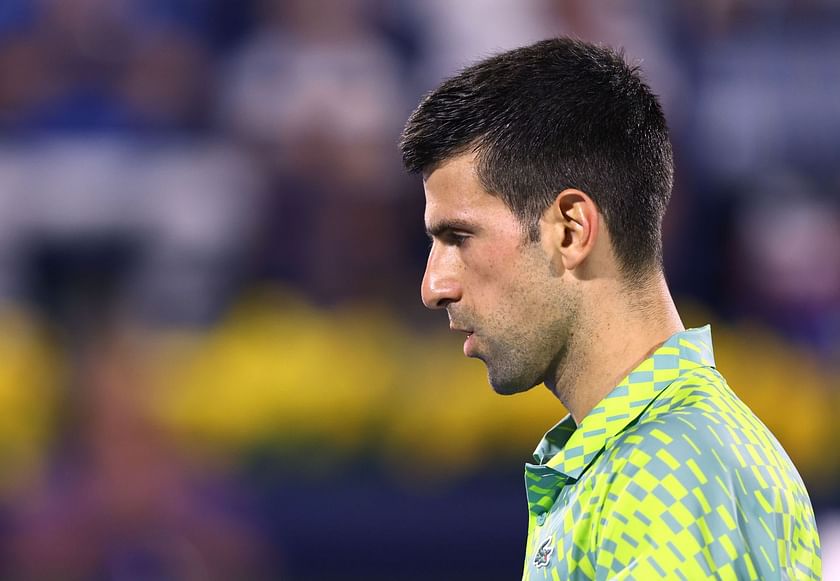 Miami Open tournament director James Blake lamented Novak Djokovic's absence from the tournament and said that they "tried everything" to ensure he gets an exemption to enter the US.
"We tried everything to allow Novak Djokovic to enter with an exemption, but that didn't happen," Blake said in an interview with the Tennis Channel.
Blake stated that they even tried to hold talks with the government on the matter, but their efforts eventually went in vain.
"It is obvious that we are one of the biggest tournaments and we would love to have all the best players in the world. We were trying to talk to the government, but that decision was not in our hands," he added.
Djokovic was last seen in action at the Dubai Tennis Championships, where he lost to eventual champion Daniil Medvedev in the semifinals.
Edited by Shubham Banerjee