Venus and Serena Williams' childhood coach Rick Macci recently claimed that the legendary duo's father and coach, Richard, was even more stubborn than what was portrayed in the movie King Richard. Macci, who worked extensively with Richard Williams in the early days of Serena and Venus Williams' careers, also expressed his admiration for Richard.
King Richard is the story of the Williams family, recounting how Venus and Serena Williams progressed through the ranks and the role played by their father in their careers. Richard Williams' character was played by Will Smith, who won an Oscar for his performance.
Macci, who was also shown in the movie, recently threw more light on Williams Sr's personality. He stated that he admired Richard more because he was even more stubborn than people think.
"Just finished a radio interview and was asked was Richard Williams really that stubborn as portrayed in the movie @kingrichard. The (answer) was no he was not. He was a lot more stubborn than the movie portayed and that is why I love this guy and father.RICHARD WILLPOWER!" Rick Macci wrote on Twitter.
After working on King Richard, the Williams sisters are now reportedly teaming up on a new movie. As per reports, Venus and Serena Williams have collaborated with Alexandra Milchan, who produced the Oscar-nominated movie Tar, for a movie roughly titled En Garde.
The feature film will be based on Jewell Parker Rhodes' bestselling book Black Brother, Black Brother, and will tell the story of two biracial brothers.
Serena Williams launches her own multimedia production house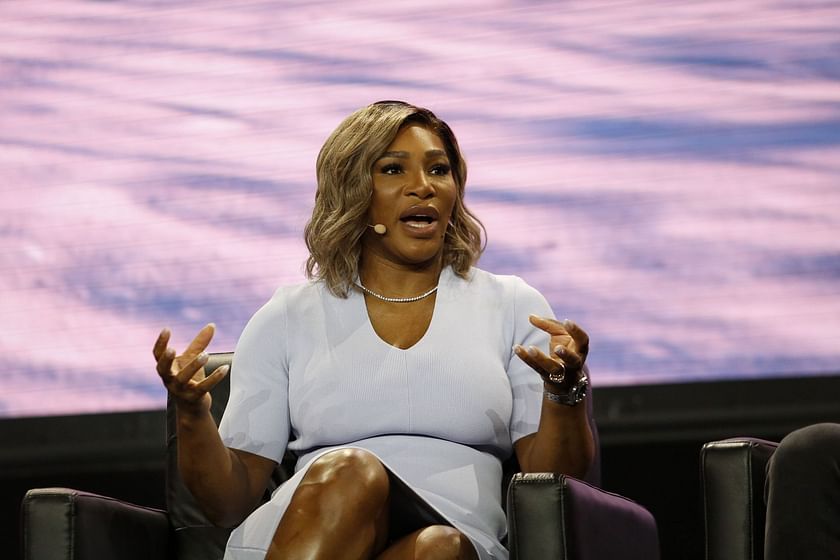 Furthering her involvement in the entertainment industry, Serena Williams recently launched her own production house, 926 Productions. She also appointed Caroline Currier as the company's president.
926 Productions is reportedly close to signing a TV deal with Amazon Studios. Williams herself shed light on the development, saying that the main aim of 926 Productions is to "elevate female and diverse voices."
"With the launch of 926 Productions, we aim to elevate female and diverse voices through content that speaks to everyone. I'm so excited to begin this next chapter of my career alongside Caroline, a woman who understands the art of storytelling and is passionate about evolving the entertainment industry in new directions," Williams said.
The former World No. 1 has also been actively involved with Serena Ventures, her venture capital firm, since retiring from pro tennis.
Venus Williams and Father Richard recall one match that 7-time Grand Slam champion "should have won"
Edited by Aayush Majumdar