Top 5 underdog triumphs at Wimbledon
1.52K //
26 Jul 2013, 19:54 IST
The world of sports has always given us thrills and nail biting finishes. It has provided us a lot of entertainment  through some unexpected twists and turns, ups and downs which has kept us involved in the game even till the last minute, be it tennis, cricket, football, hockey.
Every major team or star studded player has been defeated by an underdog team or a relatively new player in their careers. Without any doubt, every game has provided some big upsets in the past few decades but I would like to talk particularly about the greatest upsets in the history of tennis played in Wimbledon till date. It has proved to be a stage for several underdogs of the game who have in-acted upsets and impressed one and all with their victories performances.
Roger Federer losing to Sergiy Stakhovsky, 2nd Round, 2013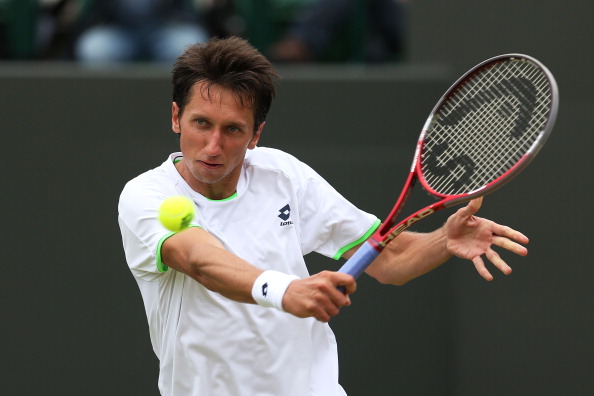 The current edition of the Wimbledon Championship was a topsy-turvy ride not only for the viewers but also for the players. Some of the biggest names of the game were defeated by mere newcomers. But with Roger Federer's shocking defeat to Stokhovsky, Wimbledon 2013  grabbed eyeballs very quickly.
Federer's "17 titles" record and most importantly his 36 consecutive grand slam quarter finals appearance came to an abrupt halt with this loss. His opponent played the game of his life to send the Swiss maestro out of the tournament and secure his first ever third round match.
Stokhovsy stated after the match, " I'm still somewhere lost. I till now feel nothing. Maybe tomorrow will turn out to be better." He was too shocked after achieving this feat against an extra-ordinary player. On the other hand, Federer accepted defeat and felt bad for his supporters and hinted that it was an 'end of his era'.