Why do we still call Nadal just a clay court king?
2.64K //
23 Mar 2013, 21:17 IST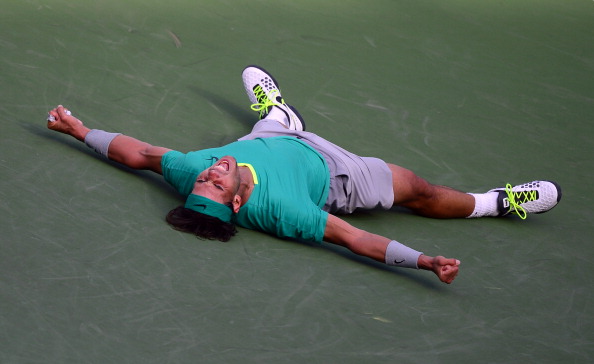 For a section of sports fans, the game of tennis is all about Grand Slams. A few of them, in fact, may not even be aware of the existence of other ATP events, including the Masters 1000. Had any of them watched the celebration that ensued when Del Potro's shot went long at the conclusion of the men's finals at Indian Wells Masters held recently, they would have been left wondering if Rafael Nadal had added one more title to his Grand Slam tally.
Such was the jubilation and ecstasy that followed, when the Spaniard realized that he won his first hard court title since the 2010 Japan Open, where he defeated Frenchman Gael Monfils in the final. The year that followed was probably the worst one for Nadal in so many ways, as he was beaten by Serb Novak Djokovic six times in a row – all in the finals of ATP tournaments – including twice in Grand Slams. If that was considered his worst year in terms of number of defeats, then no words would be enough to describe the sort of trauma that the Spanish Armada had to deal with in the following season.
The year 2012 began no differently for the then 10 times Grand Slam champion, as he lost a six-hour marathon, crumbling rather surprisingly in the final set of the Australian Open, despite leading with a break up against Djoker, yet again. Nadal, however, made up for his ordinary hard court performances by rediscovering his dominance on red clay, winning all the tournaments which he contested in. When it looked as though the southpaw was at the peak of his powers, having won his seventh title at Roland Garros after dropping a lone set, his career witnessed a complete twist in the tale.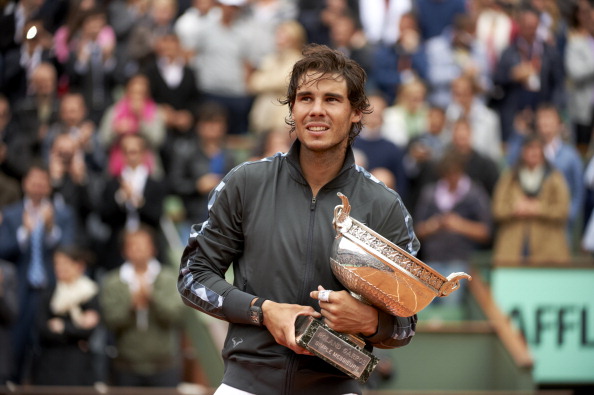 The two-time Wimbledon champion was trounced by 100th ranked Lukas Rosol in a gruelling five-setter in the second round of the All England Lawn Tennis Championships. The man, who was one of the tournament's favourites, had to suffer one of the worst defeats of his career in bizarre fashion at a venue where he had been in the finals five times in the past. More so, when everyone was expecting Rafa to come back with a vengeance to defend his Olympics crown, he was unfortunately forced to withdraw from the London bonanza due to a persistent problem in his knees. Thereafter, he was unable to step onto the tennis court for the remainder of the year, raising doubts whether the Spaniard would ever be able to return to his former self again. Though no one was fully aware of the extent of his injury, one could easily guess the intensity of the woes that had put him out of action for more than six months.
When he was all set to make his return in Doha this year, he was again forced to pull out – this time though, owing to a stomach virus. The ailment continued to torment him further, as he had to reluctantly withdraw from participation at the Australian Open. By then, things looked very unsettled for Nadal. When many tennis fans started doubting if they would ever be able to see the Spanish Armada back in the court again, the iron man announced the date of his second coming after a long sabbatical. It was in the clay courts of Chile that he made his re-entry. Things went according to plan for the former world number 1 till he reached the final, where he had booked a date with an Argentine called Horacio Zeballos.
The moment Rafa was vanquished by the low-ranked South American, more ambiguities came invading tennis fans, who developed apprehensions about the future of the Spaniard. Winning a title became all the more necessary at that stage for the eleven times Grand Slam champion to get back his confidence, and he did precisely that. He won not one, but two titles back-to-back – one
in Brazil and the other one in Mexico, harbingering his arrival vociferously. More importantly, the bagel he achieved in the first set against Ferrer almost restored our belief in him.
However, the situation was still not completely convincing. After all, the victories he had accomplished were all on clay, and we knew all too well how good he had been on that surface. Since he had always been next to invincible on the slower clay courts, he has been hailed as the 'King of Clay'. So, how well he was going to perform on the other surfaces would determine if he was really back to his best. Therefore, it became all the more important for him to lift his performances in the first of the hard court Masters at Indian Wells.
Scheduled to meet his arch-rival Federer in a mouth-watering quarterfinals clash, he had his task cut out, as it was his first hard court tournament since Miami last year. But then, quite unexpectedly, and contrary to many expert predictions, not only did he humble the Swiss master in straight sets, but also went on to win his first hard court tournament, like I said, since the 2010 Japan Open.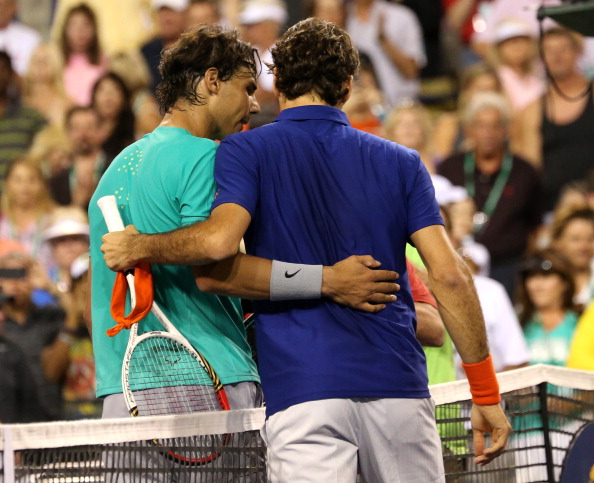 By winning his final match against del Potro, the 26-year old Spaniard not only silenced his doubters, but also proved that he is still in the league of the tennis' bigger men. So, there was no wonder that he celebrated his 22nd Masters victory so vociferously and vocally. His jubilance post victory can only be equated to that of Pat Cash's maiden triumph at Wimbledon in the 80s. As the winner of career Grand Slam, he had nothing to prove. However, it was imperative for him to record that win in order to assess his future.
This year could not have begun any better for Rafa, who now has bagged three titles out of the four he has attempted. Seeing the way he is playing now, it feels as though he was half asleep when he lost the final at Chile against Zebbalos. So, the seven-time French Open champion is back, and seems to be performing on all court surfaces. Coming back from a long layoff and winning a tournament packed with heavyweights can never be easy, but the determined southpaw did make it happen.
Despite his accomplishments on all three surfaces (hard, clay and grass), we continue to label him as a clay court specialist. We have not stopped calling him the 'King of Clay'. Of course, he is better than most tennis players in the history of the game, if not all, on clay, but it is incorrect on our part to associate him with one particular surface. Leave alone the fact that he is one of the holders of a career Grand Slam, his resounding performances at this year's Indian Wells further highlights his all court abilities. It wouldn't have been easy for only a clay court specialist to conquer something which is not his cup of tea, after staying away from the game for a relatively long duration.
So what is the point in labelling him as the clay court king? He has come a long way, and has fared well in all conditions. It is maybe due to his mind-blowing accomplishments on red soil that we can hail him as an emperor of clay, but we cannot undermine his achievements on other surfaces either. While 17-time Grand Slam champion Roger Federer is yet to taste a victory against him at the French Open, he has outclassed the Swiss maestro once at Wimbledon and twice at the Australian Open. Barring 2011, where he was outsmarted by Djokovic on numerous occasions, he has forever been an immovable object. He has excelled in every court he has stepped on. He has got the right kind of game to suit all surfaces. Though he can be categorized as a moonballer, he can switch to an attacking game whenever required.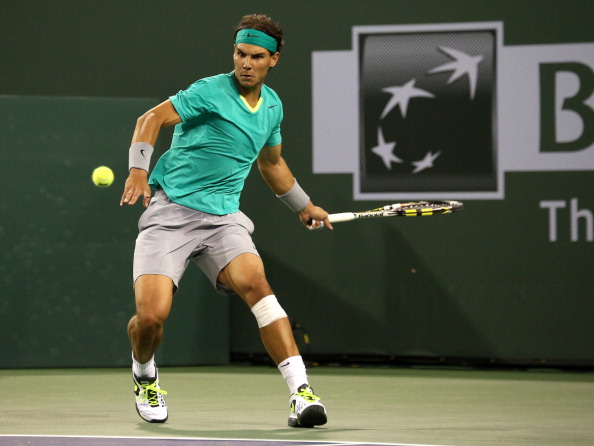 He will be turning 27 this year during the French Open, and if he maintains his fitness levels, he looks perfectly fit to play for another 3-4 years. With Roger Federer already into his thirties, Rafa, along with Djokovic, may continue dominating the tennis world. Among these two, the world number 4 Spaniard may enjoy the lion's share of success if he gets going, though there is just a thin line called mental toughness which could separate them eventually. When Rafa regains his touch, not many would dare betting against him. For tennis' sake, let us just hope he does not invite anymore injuries.