If you're a die-hard follower of the WWE product, there's a good chance that you own a few items of merchandise from your favorite Superstars.
From t-shirts and titles to action figures and footwear, fans have been able to purchase anything and everything to do with WWE and its performers over the last three decades, with the likes of Hulk Hogan, Steve Austin, John Cena and Roman Reigns regularly topping sales throughout the years.
WWE currently has stacked rosters competing on Raw, SmackDown Live, 205 Live and NXT, as well as over 100 legends in the Hall of Fame, which means there has never been more merch available to fans than there is in 2018.
Want a Finn Balor shirt? You'll be able to find one. Want to roll back the years and buy some Mick Foley merch? You can do that too. Want Sasha Banks' glasses? They're easy to find. And you get the idea!
With so many items to choose from, we decided to take a look at the 10 WWE Superstars with the most merchandise being sold on WWE Shop right now.
Disclaimer: We're looking for the total number of items that are currently available to fans for each Superstar, so while the likes of Ronda Rousey and Rusev have both had some of WWE's best-selling shirts in 2018, they don't appear in this list.
---
#10 Randy Orton (29 items)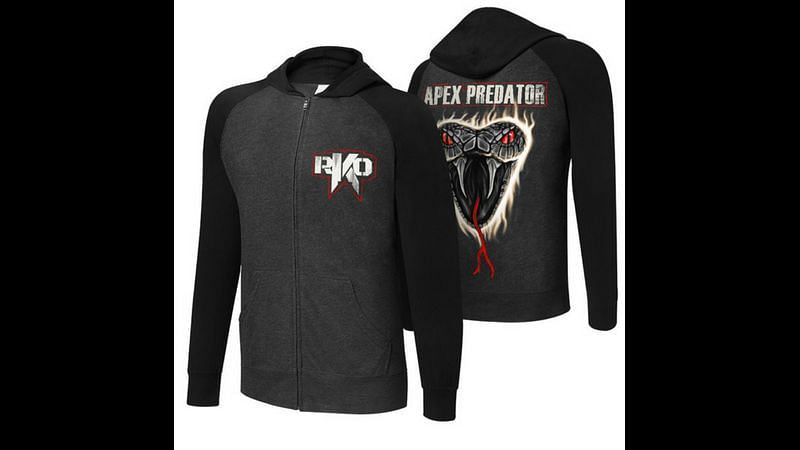 If you want to buy yourself the merchandise of a sadistic sociopath who enjoys dismantling people's earlobes and blaming fans for "killing" his legendary status, then great news: Randy Orton has a grand total of 29 items on WWE Shop.
One of the 13-time world champion's most popular pieces of merchandise right now is the new "Apex Predator" hoodie sweatshirt (pictured above), which he wore a sleeveless version of during his incredible heel promo recently on SmackDown Live.
#9 John Cena (30 items)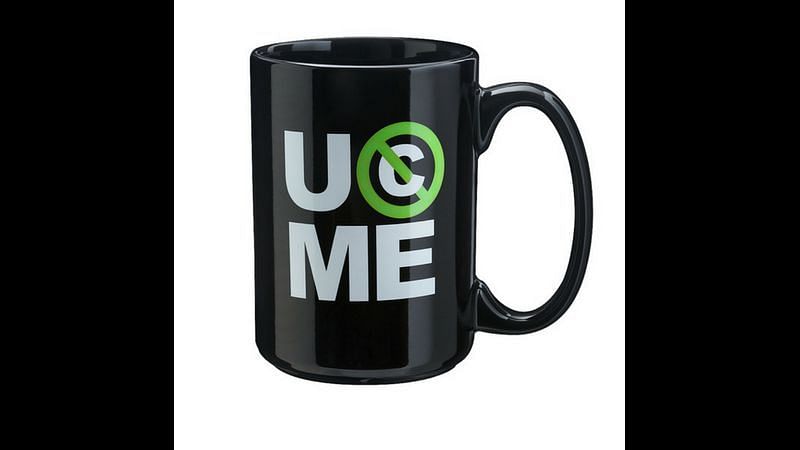 If we compiled a list ranking the best-sellers from 10-1, John Cena would almost certainly be near the top, so it's a little surprising that he only ranks #9 on the number of items currently being sold on WWE Shop.
WWE sell a wide variety of merchandise for "Big Match John", ranging from his famous green/orange/purple t-shirts to "U Can't C Me" mugs!
#8 Bayley (32 items)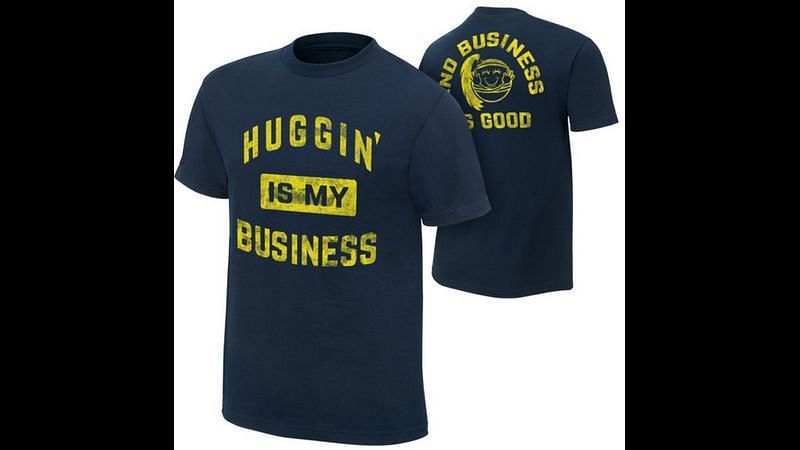 Bayley might not have featured as prominently as expected on WWE television over the last year, but the former NXT and Raw Women's champion remains very popular with her adoring young fans.
The new special edition "Huggin' Is My Business" shirt is just one of 32 items available for Bayley fans to buy, while there are even three-piece headband and bracelet sets for those who want to complete her look.
#7 Finn Balor (39 items)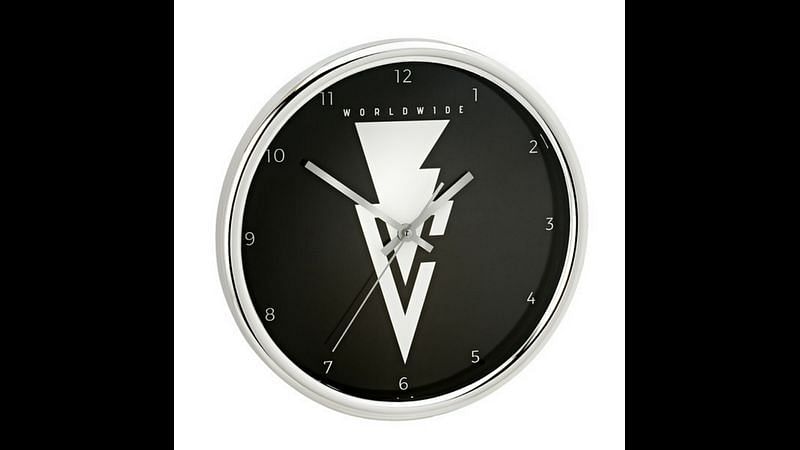 Finn Balor is one of the few WWE Superstars who can appeal to every demographic of the audience, so it's no real surprise that he ranks #7 on this list with 39 items of merchandise.
The Irishman is one of just seven Superstars who has his very own chrome wall clock, as you can see above, while fans can try to copy his signature look with "Balor Club Worldwide" armbands.
#6 Sasha Banks (42 items)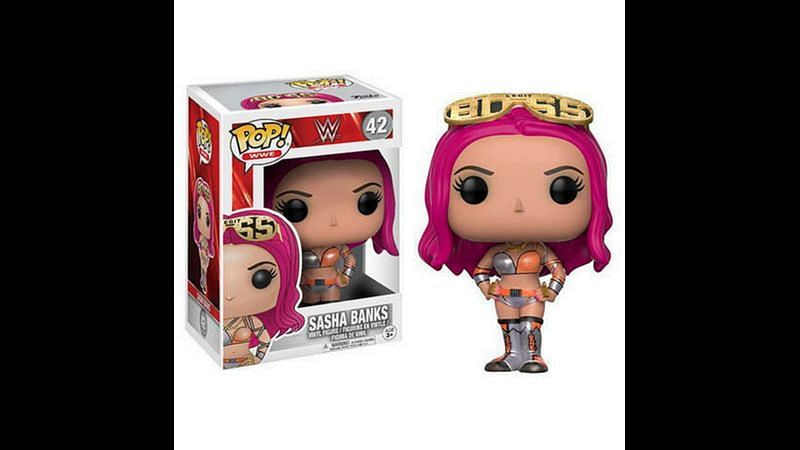 Sasha Banks has worn more signature merchandise than perhaps any other female WWE Superstar since her main-roster debut in 2015, so she was always going to appear somewhere in this top 10.
Fans of "The Legit Boss" can buy as many as 42 items to support the four-time Raw Women's champion, including an authentic gold jacket and a POP! vinyl figure.
#5 Seth Rollins (44 items)
Seth Rollins has always had plenty of merchandise, even during his 2014-2016 heel run, and he is destined to get more and more in the months to come if he keeps up the momentum he has built in the first half of 2018.
"The Kingslayer" currently has 44 items for his fans to purchase, ranging from a 'Burn It Down' 3D desk light to a selection of t-shirts.
#4 Roman Reigns (51 items)
Thought Roman Reigns would top this list? Wrong! With 51 items, "The Big Dog" is still three places and four items away from first place.
The majority of the Shield member's merchandise contains his signature Superman Punch logo, and fans can even buy a 2-pack of action figures with Reigns and his WrestleMania 33 rival, The Undertaker.
#3 Steve Austin (52 items)
With nine current-day WWE Superstars on this list, "Stone Cold" Steve Austin is the only non-active person to feature in our top 10.
Fans of "The Rattlesnake" can purchase a total of 16 t-shirts featuring the Attitude Era legend, while they even have the choice of six different drink holders if they want to raise a glass/mug for the working man!
#2 Alexa Bliss (54 items)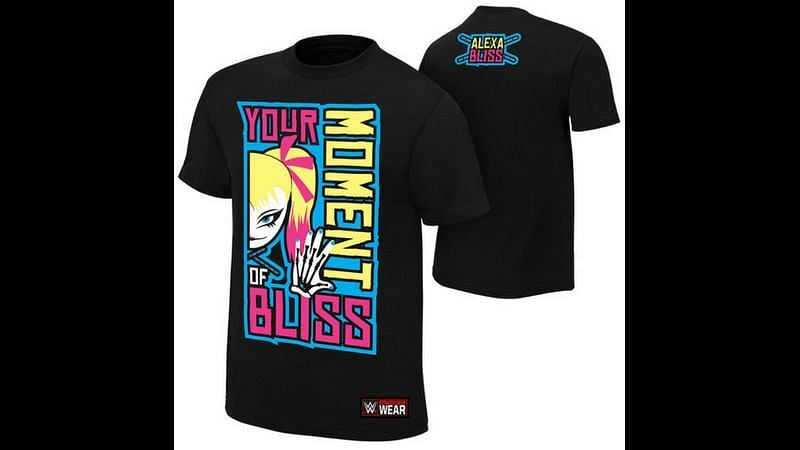 Alexa Bliss seems to have a new t-shirt every couple of months, and WWE's latest design for the Raw Women's champion is based on her recent "Moment of Bliss" segments on Raw.
Fans can support the five-time main-roster champion by purchasing 16 different types of merchandise to do with "Little Miss Bliss" from WWE Shop, ranging from shirts and standees to gloves and glasses.
#1 AJ Styles (55 items)
Fittingly, "The Phenomenal One" features at #1 in this list, which would never have seemed imaginable when he burst onto the WWE scene a couple of years ago with just a short-lived 'Y2AJ' shirt to his name.
Much of AJ Styles' merchandise is based on his unique accessories, including his blue gloves and three-piece wrist and elbow pads, and fans can a buy drink glasses, t-shirts, POP! vinyl figures and much more to support the WWE champion.