WWE and Madison Square Garden have a long historical relationship. Over time, WWE has hosted a variety of events at MSG. The Garden has seen some of WWE's most iconic moments, events, and pay-per-views.
The Garden has its own place in WWE's history. After all, the first-ever WrestleMania took place at Madison Square Garden.
Over time, WWE has seen several WrestleMania, Royal Rumble, SummerSlam, and Survivor Series events take place at MSG.
WWE returned to Madison Square Garden recently for RAW and SmackDown Live. Their iconic status remained, with Stone Cold Steve Austin and The Undertaker making appearances on RAW and SmackDown Live respectively.
While WWE has made history at The Garden, fans may not be aware of which event took place there. In this article, we will talk about 11 times that WWE made history at Madison Square Garden, which you might not remember.
---
#11 The 'Superfly Splash' on Don Muraco (Steel Cage Match, 1983)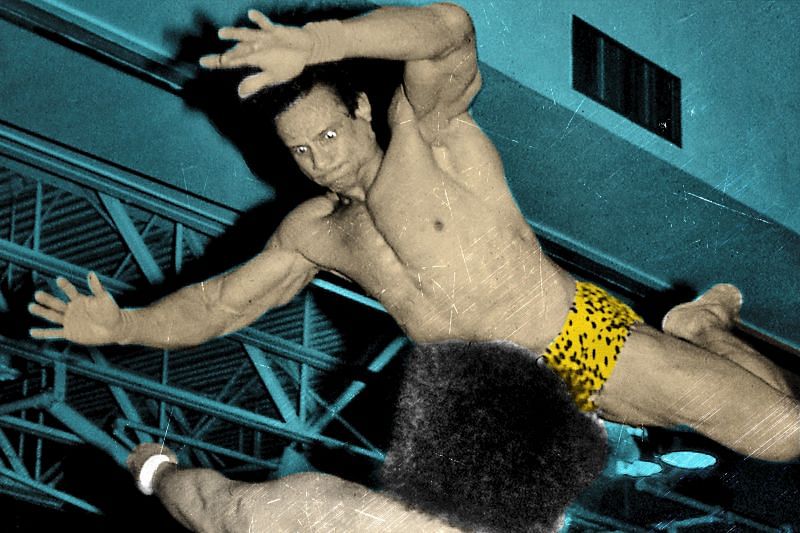 There are some moments in the history of WWE which are looked on as iconic for the company. One such instance was in 1983.
Jimmy 'The Superfly' Snuka was facing none other than Don Muraco. They faced each other in a Steel Cage match back at Madison Square Garden. The match saw Snuka lose, but he was not done with Muraco.
He brought him back to the ring and jumped off the 15-foot high cage. This "Superfly Splash" is one that has gone down in history for being iconic, coming at a time when there was not much high-flying action.
During this match, Mick Foley, Bubba Ray Dudley, Tommy Dreamer, and The Sandman were all present, and they confessed that the match was the reason they decided to wrestle.
The splash was executed at a time when 'high spots' were a rarity in the industry and it helped catapult Snuka to unimaginable levels.
Given their contribution to wrestling, it can be said that the match had a lasting effect.
#10 Triple H returns following his quad injury (Jan 7, 2002)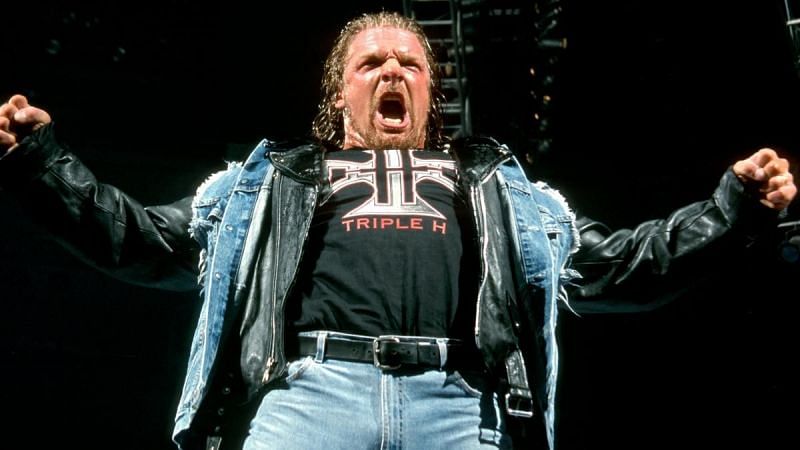 There are some moments that history can never forget. Following the end of the Attitude Era, the wrestling peak was cooling down. Without WCW to afford competition, fans were not as interested in wrestling as they had once been.
Several top superstars were missing from WWE as well. This was a time of transition, with a new generation of WWE Superstars picking up their game. However, if there was one Superstar who was missing, and whose game helped the transition from one time to another, it was 'The Game' himself.
Triple H had been out for 8 long months with a devastating quadriceps injury. The injury and his absence had led to the hearts of the fans growing fonder. So, when WWE hyped the return of "The Game" for their show at Madison Square Garden in 2002, on the 7th of January, it was a moment that every fan was waiting for.
It was one of the most awaited moments in the history of WWE.
Every fan in The Garden stood up to welcome back a Superstar who had been missing for over eight months as "It's all about the Game" started to play. He came out wearing a sleeveless stylized denim jacket and gave Triple a 5-minute long standing ovation.
Triple H is one of the most polarizing superstars in the WWE. But when he was a 'face' he ensured that the fans blew the roof off the arena.
#9 John Cena is entrant number 30 (Royal Rumble 2008)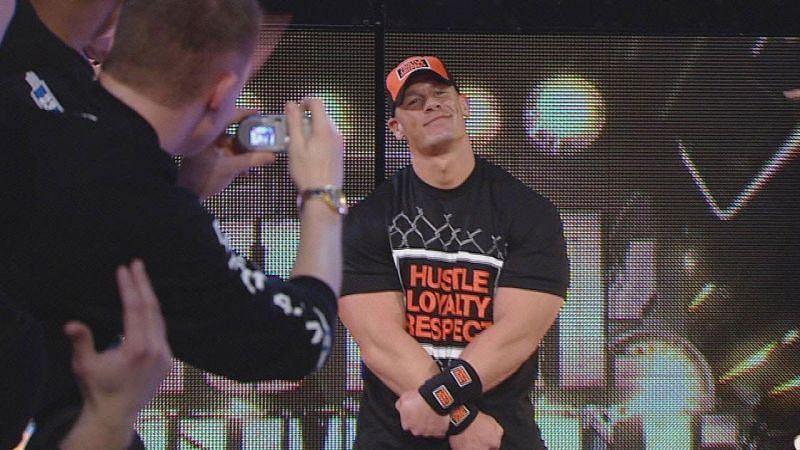 Another moment from Madison Square Garden, which also involved Triple H is the return of John Cena. John Cena had been out a long time following pectoral surgery, and his absence from the ring had been something that had made the WWE Universe, who love to hate John Cena, miss him and wish for his return.
It was the 2008 Royal Rumble match. Both The Undertaker and Shawn Michaels were still in the match dominating inside the squared circle. However, when Michaels and Undertaker were eliminated, it appeared that the only people capable of winning the match were Batista, Kane, or Triple H.
However, the 30th entrant was yet to make their way out to the ring.
When the countdown ended and the music played, it was none other than John Cena. Cena had been the last person the fans had been expecting to see enter, given that he was supposed to be out for 6 more months. Thankfully, he was able to return after pectoral surgery.
He made his mark on that match almost immediately, by defeating going through the rest of the stars. He was able to win the Royal Rumble after he eliminated Triple H.
The expression on Triple H's face when Cena's music hit pretty much captured the atmosphere of the arena.
#8 Honky Tonk Man's streak ends (Aug 29, 1988)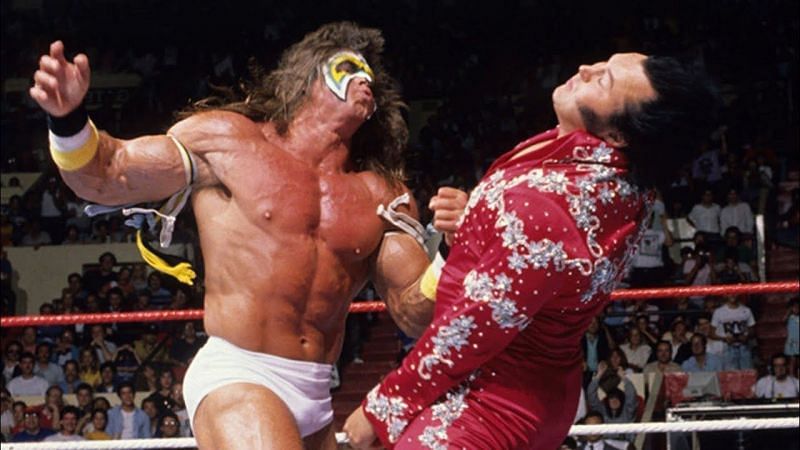 The Honky Tonk Man is remembered for a number of reasons in WWE. Although most modern WWE fans remember him for his entrance where he came out dancing with a guitar and his Elvis Presley imitation, he was not just another Superstar in WWE back in the day.
Having inspired a whole generation of WWE Superstars with his gimmick, the Honky Tonk Man is famous for a whole another reason.
He holds the record for having the longest single reign with the Intercontinental Championship. He held the title for an incredible 454 days. There are very few other stars to hold the title for more than a year, but the Honky Tonk Man tops them all.
However, when the time came for him to lose the title, it was in the most anti-climactic manner possible. Brutus 'The Beefcake was supposed to be taking part in that match but was withdrawn with kayfabe injuries. Instead, he was replaced by The Ultimate Warrior who came out when The Honky Tonk Man issued an open challenge.
That was one challenge that he would regret issuing for the rest of his days.
He ran in and after he knocked down The Honky Tonk Man, hit a splash on him. That was enough, and in 27 seconds, he had ended the longest Intercontinental title reign ever.
It was a terrible end to Honky's reign and some of them even felt that it was sheer injustice, considering how long he had held the title. But the WWE gave The Warrior plenty of squash matches and this was just another epiosde of his ' show of strength'.
#7 Razor Ramon defeats Shawn Michaels in Ladder Match (WrestleMania X)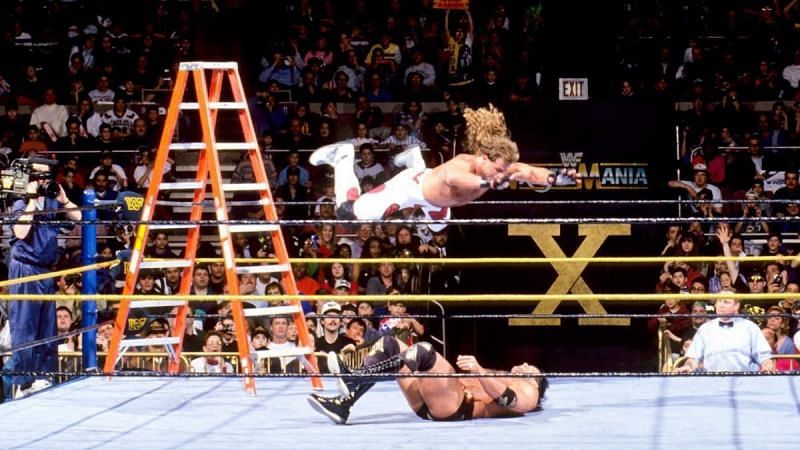 Razor Ramon and Shawn Michaels have created history numerous times with their matches, but very few are as iconic as the one where he faced Razor Ramon at WrestleMania X. The two were taking part in a Ladder Match, a match type which was not as popular back then because no one had been able to use the ladders properly.
That would change soon.
The match was for the Undisputed Intercontinental Championship, and both men were eager to get their hands on the title to gain that recognition.
Unfortunately for Shawn Michaels, Razor Ramon would win the match, but more than the win, it's the manner of the match that remains important to this day.
This was during a time when matches were rather cartoonish, and people had little to no reason to tune in and were not being able to relate to the match. This match saw the participants use the ladders as weapons, and Shawn Michaels pulled off moves that made the match look incredibly dangerous.
Fans watched the match with rapt attention, and all ladder matches that followed drew inspiration from this match.
#6 Bruno Sammartino loses WWWF Championship after 8 years (Jan 18, 1971)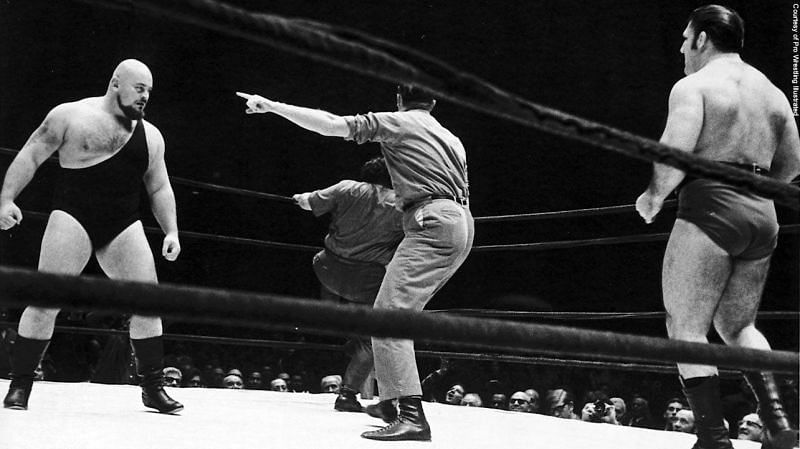 There was an entire period of time during which Bruno Sammartino was considered to be the one WWE (then known as WWWF) Champion who could not be defeated. Anyone who believed this was completely justified. After all, a person had to hold the title for only a certain amount of time, after which they start to look invincible.
Bruno Sammartino had won the Championship back in 1963. He had defeated "Nature Boy" Buddy Rogers (who was suffering from medical issues) to gain the title back then. He won it in a matter of 48 seconds.
He continued to defend the title and at Madison Square Garden, he faced Rogers in a tag team match, with Sammartino losing. However, he would not lose the title for a long time, defending it against wrestlers such as Gorilla Monsoon.
He had held the title for a total of 7 years, 8 months, and one day when he faced Ivan Koloff. The match took place on the 18th of January in 1971 at Madison Square Garden. Koloff defeated Sammartino and this was a historic result.
There was absolute stunned silence from the fans at the loss they thought would never take place.
#5 Hulkamania is born (Jan 23, 1984)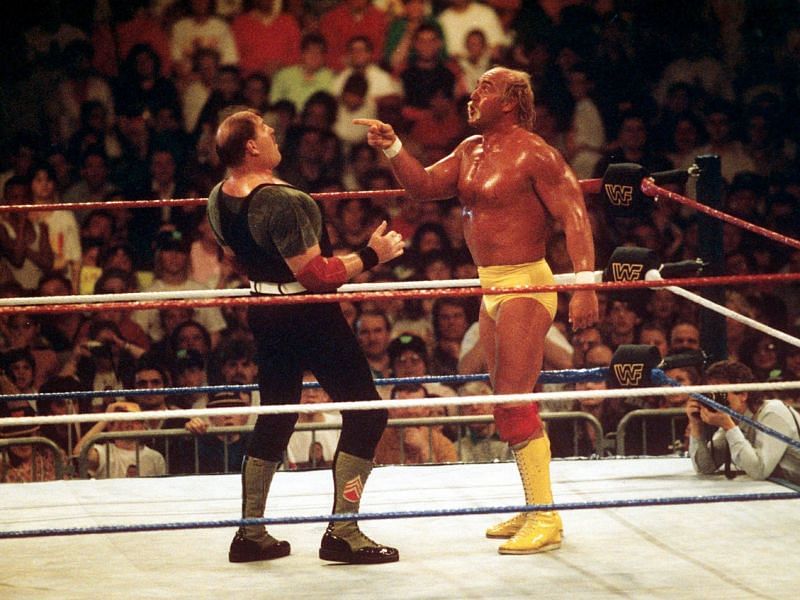 It was an important day that would change the face of professional wrestling forever. There were reportedly 30,000 fans present at MSG that night to see Hulk Hogan face Iron Sheik.
It is a moment that lives in wrestling history.
Hulk Hogan was able to escape the Camel Clutch of the Sheik, something that was not at all common. What followed next saw Hulk Hogan use his iconic leg drop on Iron Sheik to get him the pinfall. This saw him become the WWF Champion and after the switch, McMahon realized that he had found the man that he would depend on.
He continued to rely on Hulk Hogan to be a draw for more than a decade and beyond that as well.
---
#4 Chris Benoit and Eddie Guerrero (WrestleMania XX)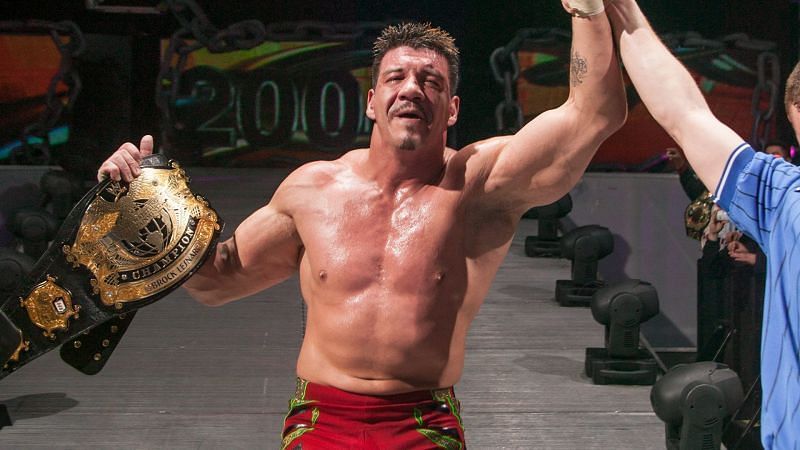 While this moment has been marred due to the facts of Chris Benoit's passing, it remains one of the most heart-warming (or possibly heart-breaking) moments in the history of professional wrestling.
Given that WWE rarely awarded titles to Superstars who did not have the physique that the typical main eventer had, both Chris Benoit and Eddie Guerrero being the World Heavyweight and the WWE Champion at this point was an incredible deal. The two friends celebrated their win together in one of the most emotional moments in the history of WrestleMania to close out the show.
#3 The return of the Undertaker (WrestleMania XX)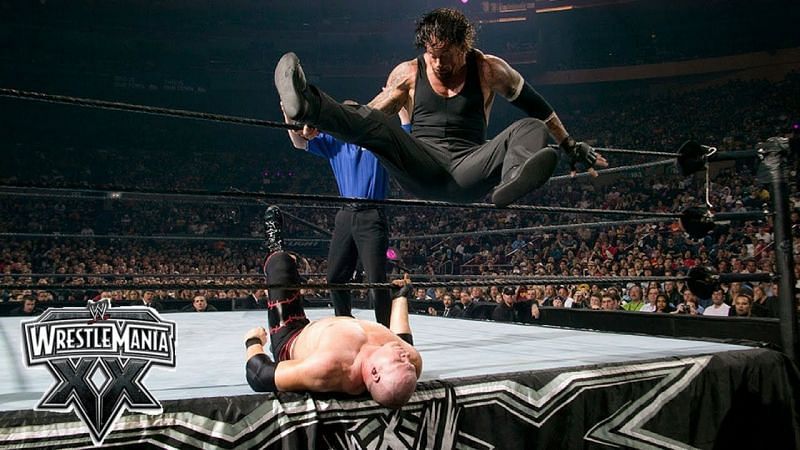 The Undertaker returned to his old gimmick of an undead druid on the 14th of March, 2004, at WrestleMania XX. The Phenom returned again in his 'Dead Man' persona after spending several years featuring the gimmick of a biker.
The Undertaker had been put out of action in 1999. The Dead Man returned in a different gimmick after 8 months away from the ring in May, 2000. During this time, he made his way through the roster and was considered to be someone not to be messed with, although not displaying his 'undead' powers.
In 2001, after the defeat of The Alliance, The Undertaker took the gimmick of 'Big Evil'. He was a heel during this time, although he was still cheered anyway. He changed to a face later in his run.
He continued in this gimmick till 2003, where he lost a 'Buried Alive' match to Mr. McMahon due to interference from Kane.
When he returned, there were haunting and creepy vignettes leading up to WrestleMania in 2004. Kane was freaked out and at WrestleMania XX, he returned accompanied by Paul Bearer in his 'Dead Man' persona to defeat Kane at Madison Square Garden.
#2 First-ever McMahon stunner (Sep 22, 1997)
Is there a more iconic moment in WWE history than the moment that Stone Cold Steve Austin hit the first-ever Stone Cold Stunner on Vince McMahon?
If there is, it's hard to think of.
After all, the feud between The Boss Mr. McMahon and Stone Cold Steve Austin is the one that is largely credited with helping WWE to overcome all opposition during the Attitude Era and the Monday Night Wars.
When WCW was leading, it was the feud between Steve Austin and Mr. McMahon that drew in all the viewers.
This was during a time when Steve Austin had been sidelined after having been nearly paralyzed at SummerSlam. During this period, Austin was assaulting authority figures in WWE so as to continue to be looked at as cool. He did manage that and more. For the most part, he was attacking Sgt Slaughter and Jim Ross, but then at Madison Square Garden, he hit the biggest stunner of them all.
This was on the first-ever Madison Square Garden RAW. Vince McMahon's well wishes were turned down by the 'Texas' Rattlesnake and then he went ahead and stunned Vince. This was the first time that he had done so, setting the table for the feud which would shake a generation of wrestling fans.
#1 Shawn Michaels wins World Heavyweight Championship (Survivor Series 2002)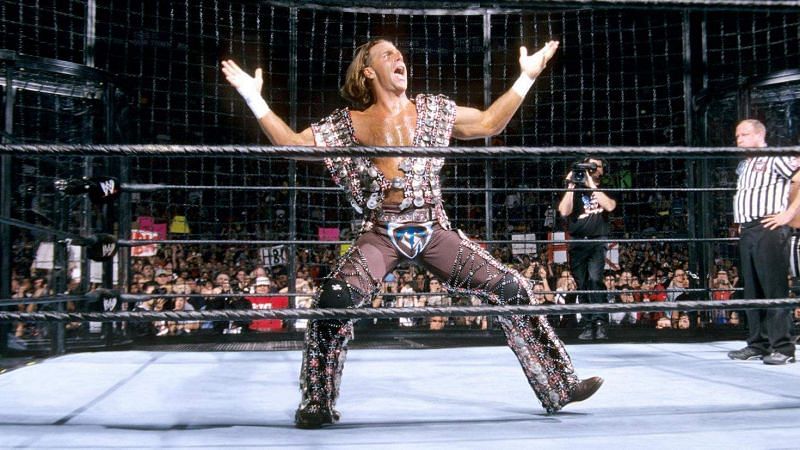 Shawn Michaels has had several moments in MSG which are worth remembering, but perhaps none more than the time that he was able to win the first-ever Elimination Chamber match to take place in 2002.
This was on top of coming off a back injury that had taken him out of action for four years. He had returned for a match at SummerSlam earlier that year to face Triple H. At the time, it was supposed to be one-and-done, but Michaels' fitness surprised everyone concerned and he returned to action at Survivor Series.
In that Elimination Chamber, he faced top opponents such as Chris Jericho, Kane, Booker T, Rob Van Dam, and of course the World Heavyweight Champion, Triple H.
The match was exceptionally brutal, with Triple H and Shawn's rivalry coming to the fore, as HBK had been stabbed in the back by 'The Game". Given that it was the first-ever match of its kind it was extremely special in more than one way.
In the end, after entering at number 6, Michaels was able to end the brutal match with a Superkick to Triple H and stood tall with the World Heavyweight Championship.