#1. WWE Superstar Goldberg & Wanda Ferraton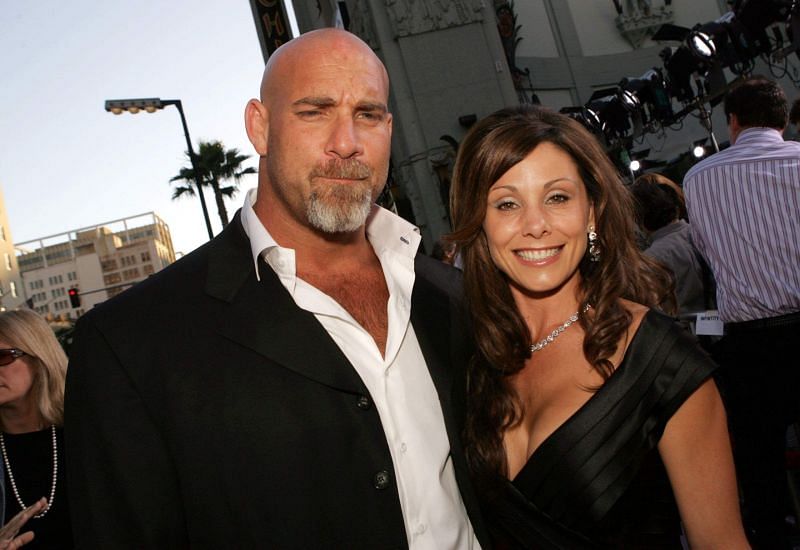 WWE Hall of Famer Goldberg hails from Oklahoma in the United States, but he is married to a non-American woman.
Goldberg's wife, Wanda Ferraton, comes from Saskatchewan, Canada. She grew up in Montmartre as part of a big family. Ferraton works as a professional stuntwoman and has participated in many movies, including award-winning ones.
Goldberg met his wife on a movie set in Canada while filming Santa's Slay. The former WWE Universal Champion and the Canadian Hollywood stunt double tied the knot 16 years ago. They have one son named Gage.
Goldberg recently returned to WWE after months of absence. He is currently feuding with WWE Champion Bobby Lashley. The two men will go one-on-one for the WWE Championship at SummerSlam.
Lashley's manager, MVP, has added more heat to the feud by getting in the face of Goldberg's son, who attended RAW last Monday. Although Goldberg had already left the ring area after challenging Lashley to a WWE title match, he returned to knock MVP out with a Spear to keep him away from Gage.
Following that encounter, MVP said that he would like Goldberg to bring his son to SummerSlam so he could see his father get annihilated by Lashley.