#1. Riddle - Brock Lesnar told him to stop using his name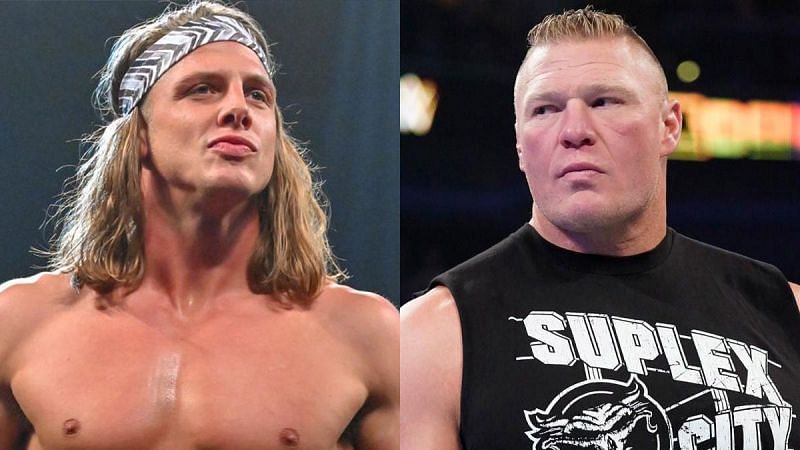 Riddle has been open about his desire to face Brock Lesnar and Goldberg. In an attempt to call them out, he didn't use the most flattering words. His confrontation backstage with Goldberg was documented, but not what happened with Brock Lesnar.
Backstage at the 2020 Royal Rumble, Riddle was approached by Brock Lesnar and he told Ariel Helwani what happened:
"Let's just say he came up to me with a security guard, not that he needed the security guard. He came up to me, put his arm around me and told me we were never going to work. So, I shouldn't mention his name or talk about him or anything like that. And I should not call him out on social media. And I said, 'Whatever you want, Bro.'
Speaking to TalkSport a couple of weeks earlier, Riddle said that he wasn't sad but a bit "heartbroken" about it:
"So, I wasn't mad, I wasn't sad, I was more just heartbroken. But it's like when a girl turns you down on a date; hey, it doesn't mean give up completely. It's like OK, let's go back to the drawing board, maybe I came on a little too strong this time. Maybe I'll try something different to convince him, ya know? So that's how that scenario played out."
Given the heat he had with Brock Lesnar, it seems unlikely that the two will ever work together. But in the world of WWE, one can never say never.
Braun Strowman reveals the greatest talker in history here