5 options for Braun Strowman at Wrestlemania
7.66K //
11 Feb 2019, 20:04 IST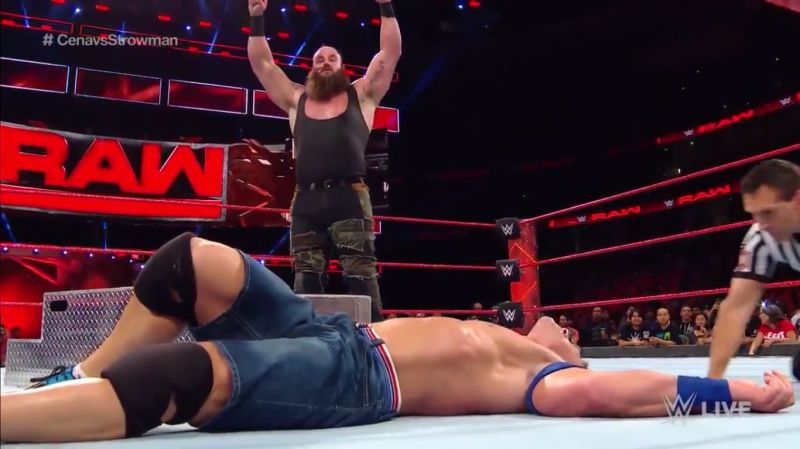 Braun Strowman was set to face Brock Lensar at Royal Rumble. However, WWE changed the plans at last moment, leading to Finn Balor stepping up against the Beast.
Braun Strowman was positioned to become the next Universal Champion during his feud against Roman Reigns, but things have fallen downward for the Monster Among Men. Strowman has failed to capture a single singles championship in WWE, in over four years of his tenure on the main roster.
Strowman would most likely not be headlining Wrestlemania again, due to Seth Rollins pinned to face Brock Lesnar for the Universal Championship.
Braun Strowman is one of the biggest stars in WWE today, and in absence of John Cena and Roman Reigns, is arguably the biggest babyface in WWE.
He has appeared in three Wrestlemania events till now but has failed to make a mark in any of those. What could he be doing at Wrestlemania 35?
---
#5 Strowman/Angle v McIntyre/Corbin
Braun Strowman has had beef with Baron Corbin and Drew Mcintyre for the last few months. Baron Corbin during his tenure as the RAW General Manager cost Strowman his shot at the Universal Championship. McIntyre has risen as the only superstar unfazed by the Monster Among Men.
Kurt Angle and Braun Strowman faced off against the newly formed villainous duo last week on RAW. However, their rivalry could go on leading up to Wrestlemania. Kurt Angle's tensions with Baron Corbin are long documented and could culminate at Wrestlemania.
Strowman could become a sad victim of the bloated Wrestlemania card, with almost 10 championships being defended on the show with the addition of Women's Tag Titles.
Featuring in a match with a legend like Kurt Angle will help to elevate the status of all the other three superstars involved in the match.