You only have to take one glimpse at the current WWE roster to find multiple tag teams that seem as if they get along like best friends in real life.
Follow Sportskeeda for the latest WWE news, rumors and all other wrestling news.
The New Day, for example, have great chemistry inside the ring and it's obvious from their appearances outside of the ring that all three men enjoy working together, while the likes of The Club and The Bar are clearly good friends off camera.
However, while the majority of modern-day duos appear to have great relationships in storyline and in reality, the same cannot be said for several tag teams that have appeared on WWE television over the last three decades.
In this article, let's take a look at five duos who teamed together despite having real-life issues with each other.
---
#5 Marty Jannetty and Shawn Michaels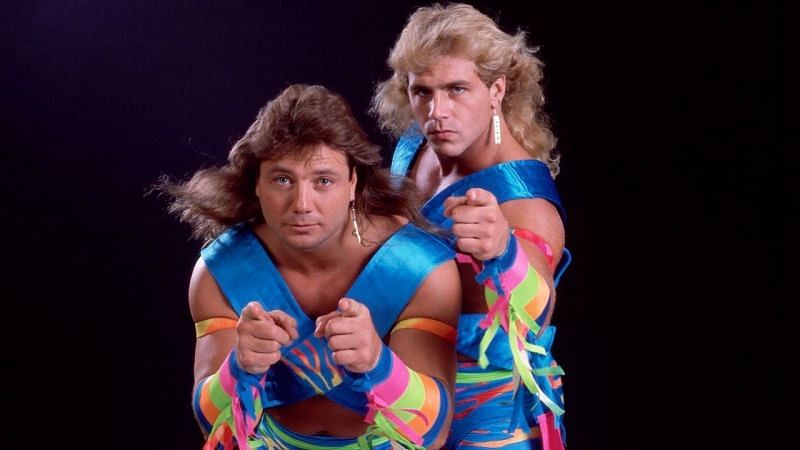 Marty Jannetty and Shawn Michaels teamed up for promotions including the AWA and NWA between 1985 and 1988, but it was in the WWE where they really started to grab people's attention between 1988 and 1991.
The duo, known as The Rockers, were among the most impressive young tag teams in the world during their three years together in WWE. However, at the same time, their friendship had fallen apart in real life, leading to their on-screen break-up in January 1992.
The tag team had numerous problems during the final year of their run together, including when Roddy Piper praised Michaels as a star of the future during a night out. This led Jannetty, insulted that Piper didn't see him in the same way, to start a legitimate fight with Michaels.
Another issue in the final months of The Rockers' time together as a tag team came when Vince McMahon agreed to let them both join WCW, only for Michaels to refuse and claim that it was Jannetty's idea to leave in the first place. Eventually, WWE split them up and made HBK turn heel on his partner.
#4 Tajiri and William Regal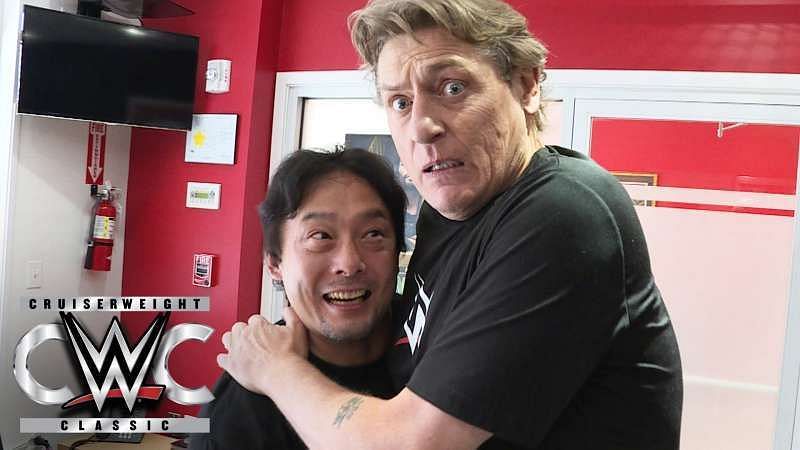 Unlike the other duos on this list, the hatred between William Regal and Tajiri wasn't entirely serious (at least we don't think it was).
Speaking on WWE Network show WWE Story Time in 2017, Regal revealed that he "hated Tajiri with an absolute passion" during their time as World Tag Team champions.
The Japanese star refused to listen to music during their long (and often silent) car rides together, while he would occasionally say "I hate you" to Regal.
WWE has helpfully added the clip to their YouTube channel, so give it a watch and decide for yourselves how serious Regal is when telling the story!
#3 Randy Savage and Hulk Hogan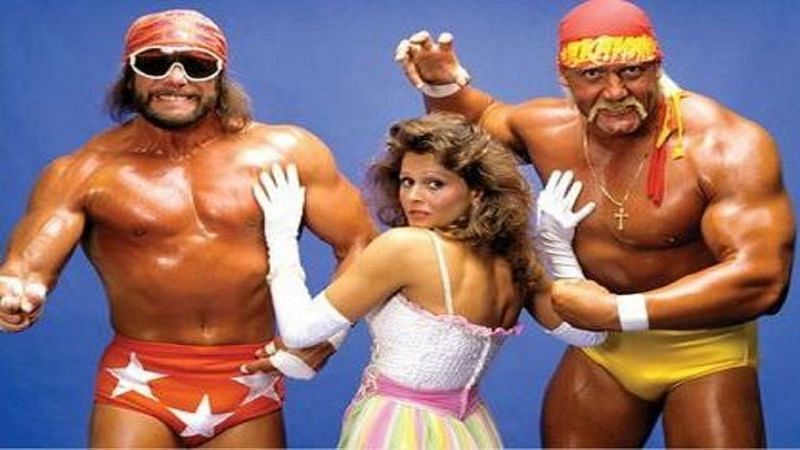 "Macho Man" Randy Savage and Hulk Hogan were the two most popular WWE Superstars in the late 80s, so it made sense for the duo to form the Mega Powers tag team (w/Miss Elizabeth) in October 1987.
The larger-than-life characters stayed together for much of the next year, with their biggest match coming at SummerSlam 1988 against The Mega Bucks, until an on-screen rivalry led to their memorable battle in the main event of WrestleMania V.
Years later, there was just as much of a battle off-screen between the two men. Savage blamed Hogan for his divorce to Elizabeth, while his 2003 rap album Be A Man even included a diss track aimed at his former tag partner.
In 2016, Savage's brother, Lanny Poffo, revealed that the long-term rivals reconciled around a month before Randy died in 2011.
#2 Tony Atlas and Rocky Johnson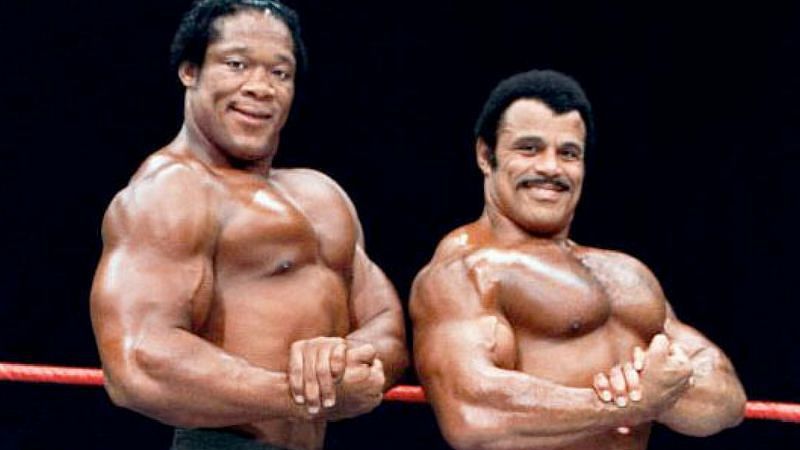 WWE Hall of Famers Tony Atlas and Rocky Johnson made history by becoming the first black WWE Tag Team champions when they defeated the Wild Samoans for the titles in November 1983.
However, speaking in a 2018 interview with Hannibal TV, Atlas revealed that he and Johnson were never friends, despite their success together as a tag team, and they even got into a fight in the locker room the day before they lost the Tag Team Championships.
Johnson has also confirmed in recent years that the tag team did not get along, revealing in 2017 that, if plans go ahead to make a film about his life, Ron Simmons would play the role of Atlas.
#1 Harper and Rowan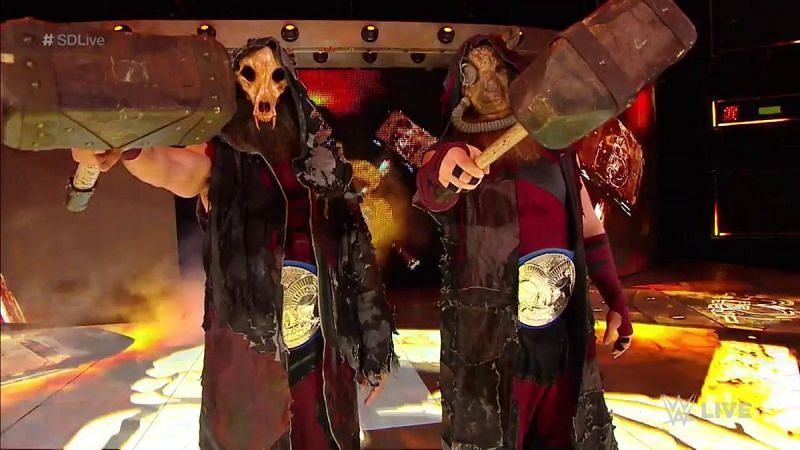 The inspiration for this article came from some recent comments made by Harper, who revealed that he and Rowan – his on-and-off tag partner of the last six years – didn't get along when they first started teaming together.
Speaking on the E&C Pod of Awesomeness, the former Intercontinental champion said the duo, now known as The Bludgeon Brothers, "hated each other" when they were put together in 2012, but they came to the realisation that they needed to get along to make their on-screen act work for the better.
Shortly after their tag team debuted on NXT alongside Bray Wyatt as part of the Wyatt Family, Harper and Rowan made it to the main roster and featured in a prominent storyline with John Cena in the build-up to WrestleMania 30.
If the duo failed to put their off-screen issues aside, they would probably have never been involved in the memorable storyline with Cena, and there would certainly be no Bludgeon Brothers on SmackDown Live right now.