The Royal Rumble has been a WWE tradition for three decades and it stands out as one of the most awaited and entertaining WWE PPV events every year. In its more than 30 years of history, many Superstars have found success by winning the Royal Rumble.
The first-ever Royal Rumble took place in 1988 in Hamilton, Ontario. The first-ever Women's Royal Rumble took place in 2018 at Philadelphia, Pennsylvania. Jim Duggan won the inaugural Royal Rumble, with the most recent victors being Becky Lynch and Seth Rollins, who won the 2019 editions of the Royal Rumble match. Hulk Hogan, Shawn Michaels, and Stone Cold Steve Austin are the only three superstars to have won the Royal Rumble two years in a row. With so much intriguing trivia behind one of the "Big Four" PPV events on the WWE calendar, there are many Superstars who have never felt how it feels to win one of WWE's most important marquee matches on the road to WrestleMania. These Superstars have delivered brilliant performances, only to come up just short.
Let's take a look at 10 WWE superstars who have never won the Royal Rumble.
---
#6 Big Show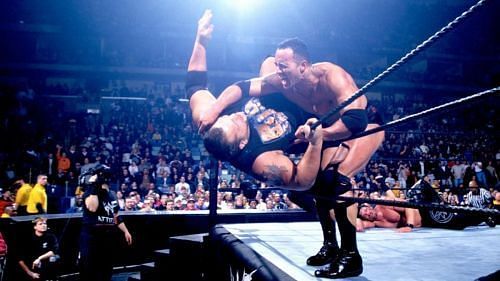 Big Show is the "World's Largest Athlete" by all means, but his journey at the Royal Rumble hasn't seen a victory despite having outstanding runner-up performances twice in the show's history. Big Show has appeared a record 12 times at the Royal Rumble, and with 31 eliminations, he stands as the sixth on the list of Superstar eliminations in the Royal Rumble match.
Big Show was eliminated by The Rock at the 2000 edition of the Royal Rumble in controversial fasion, but still made it to the main event of WrestleMania. Four years later, he was eliminated spectacularly and ended up going to WrestleMania and losing his United States Championship to rising star John Cena. Big Show is one of the few Grand Slam Champions who have never won the Royal Rumble.
#5 Dolph Ziggler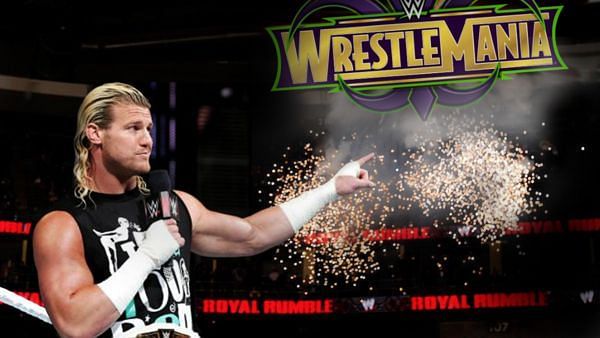 Dolph Ziggler has always been so close to achieving huge success as a WWE Superstar, but he has so often fallen short when it came to truly big moments. He is a Grand Slam champion, which people may also not realize, and has competed in 12 Royal Rumble matches thus far in his career.
At last year's Royal Rumble, Ziggler entered at #28 and eliminated the Scottish Nightmare Drew McIntyre. Ziggler made it to the final-four with Andrade, Brawn Strowman, and the eventual winner, Seth Rollins.
Back in the 2013 Royal Rumble, Ziggler lasted a personal record of 49 minutes and 47 seconds. He also eliminated Chris Jericho and The Godfather for a total of 2 eliminations to his name. Ryback, John Cena, Sheamus, and Dolph Ziggler survived as the final-four with Cena eliminating Ryback to win and move on to challenge The Rock for the WWE Championship at WrestleMania 29.
Ziggler has one more milestone left to reach in his quietly illustrious WWE career. Let's see how Ziggler will perform in the 2020 Royal Rumble after a successful recent pairing with King Corbin.
#4 Kofi Kingston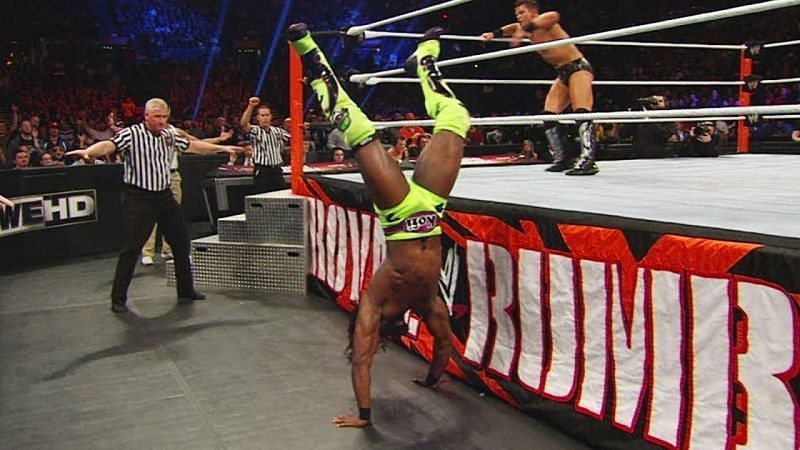 Kofi Kingston is the Superstar to watch out for each year in the Royal Rumble match. He pulls off some incredible stunts to save himself from getting eliminated, and it's always fun to wait to see what he's going to do next. Despite some brilliant performances, Kingston has never come close to winning the Royal Rumble.
Last year would have been the perfect time to give the Superstar his due, but Kingston still fulfilled his dream of winning the WWE Championship belt at WrestleMania 35. Kingston has competed in 12 Royal Rumbles thus far in his career and is tied with Dolph Ziggler and Big Show for 3rd most appearances at the PPV.
The former WWE Champion also became a Grand Slam Champion when he won that title at WrestleMania 35. The Royal Rumble is one of his few yet-to-be achieved milestones, and WWE could pull off KofiMania yet again. Looking at how his title reign ended disappointingly on the SmackDown premiere episode on FOX, Kingston could begin his redemption process by winning the Royal Rumble, beginning KofiMania yet again on the road to WrestleMania.
#3 Kane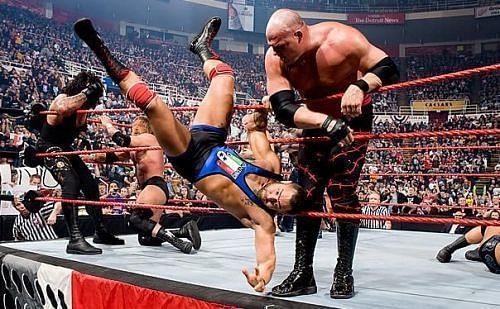 Kane is inarguably the greatest Royal Rumble competitor in the history of WWE. The figures speak for themselves. The Big Red Machine has the most number of Royal Rumble appearances at 19. He has eliminated a total of 44 superstars combined in those 19 matches, which is the overall elimination record.
Kane's most impressive performance came at the 2001 Royal Rumble. He entered at #5, lasted for around an hour, eliminated 11 superstars, and finished as runner up to Stone Cold Steve Austin. His record of 11 eliminations in a single match was broken by Roman Reigns in 2014, when he eliminated 12 Superstars.
One half of the Brothers of Destruction, Kane has yet to win the Royal Rumble. His on-screen brother and the other half of that team, The Undertaker, won the 2007 edition of the Royal Rumble, and it would have been wonderful if both men had achieved that milestone. Kane's inability to win the Royal Rumble will go down as one of the biggest upset in WWE's history, as he is extremely unlikely to ever win one, even though it would not be surprising to see him appear in the 2020 match and even more in the future. He is Mr. Royal Rumble for many reasons.
#2 Chris Jericho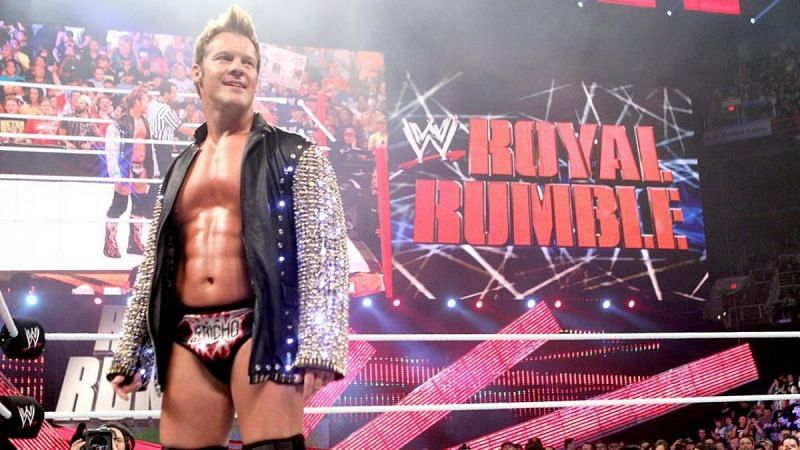 Chris Jericho has accomplished just about everything in professional wrestling, with the glaring exception being a win in the Royal Rumble match. At this point, it's most likely that it will forever be a missing stone in his illustrious career. Jericho's return to WWE is highly improbable since the advent of AEW.
It's surprising that he has never achieved the milestone. Jericho's best performance came in 2012, where he finished as the runner-up, being eliminated by Sheamus. In 2013, Jericho lasted for 47 minutes, 53 seconds before being eliminated by Dolph Ziggler. Jericho has been rumored to win the match on a few different occasions, especially in 2010, but it was not to be. He did win the World Heavyweight Championship the following month inside the Elimination Chamber and went on to WrestleMania and beat Edge to keep the title.
Jericho has 11 Royal Rumble appearances to his name and records the highest time spent inside the ring as a participant, only 30 seconds shy of 5 hours total.
#1 CM Punk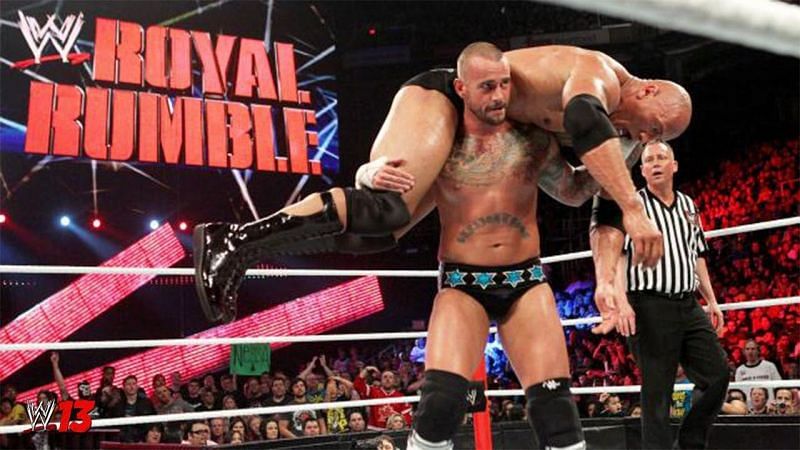 The Royal Rumble is known for surprises, and CM Punk's recent deal with FOX as a WWE analyst on the WWE Backstage show hints at a possible return to the ring at some point in time. Punk has achieved so much in WWE, but like many top stars, one big accomplishment that has eluded him is winning the Royal Rumble match.
CM Punk has fought The Undertaker, Chris Jericho, Randy Orton, and Rey Mysterio at WrestleMania. He is also the only WWE superstar to win the Money in the Bank ladder match twice in a row. One of the longest-reigning WWE Champions has never headlined WrestleMania, despite entering the event in 2012 as the WWE Champion, and retaining the title.
CM Punk entering at #30 and winning the 2020 Royal Rumble would be a brilliant moment for the wrestling world. While his return to the ring is definitely not guaranteed, he has this one milestone that he is yet to achieve.
Who was Rhea Ripley's first crush? Find out here.
Edited by Nicholas A. Marsico