AJ Lee and Big E Langston in a relationship? Think again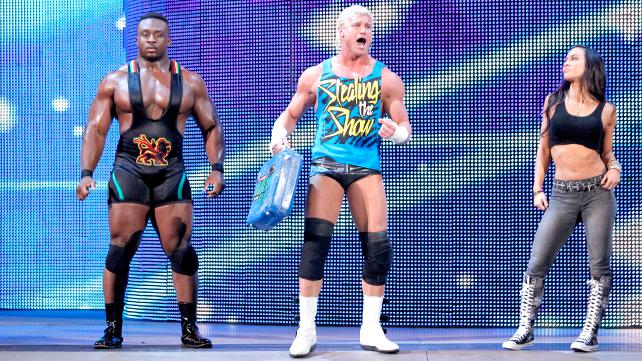 If any of you thought that Big E and AJ Lee could end up in a relationship ditching Dolph Ziggler, you better think again. AJ and Big E had a few words for each other in twitter.
AJ tweeted on Thursday.
Once you start antiquing, you cannot stop antiquing. In other news, I am certainly going to die alone.
Big E Langston responded:
@WWEAJLee Don't worry, Miss AJ. I plan on awkwardly lurking in the background for years to come. #LifeInTheFriendZone
AJ then came back with a real good reply and told something a guy wouldn't want to hear from a hot girl.
@BigELangston You're like a sister to me.
Let's just hope there isn't anything personal and they just had a gala time about it and for those who thought AJ Lee and Big E could get on well together, this should tell them just what the reality is.