Breaking: Kaitlyn parts ways with WWE
10.05K //
09 Jan 2014, 01:53 IST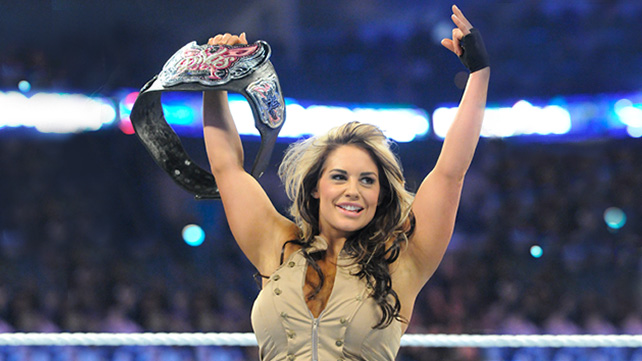 WWE announced today that Kaitlyn has decided to leave the company to pursue other endeavors.  It seems like it's been a while since anyone on the main roster has either decided to leave or has been released, so Kaitlyn's sudden departure is a bit of a surprise.
WWE made her TV debut with WWE in late 2010 and had a good run given the fact that it was one of the more weak periods for the WWE Divas.  While it took almost 3 years for Kaitlyn to win the WWE Diva's Championship, she was mainly featured as a top Diva and took part in some memorable feuds, most notably with former partner AJ Lee.  Kaitlyn was recently engaged to bodybuilder PJ Braun which also may have played a role in her decision as he publicly mentioned new projects she would now be working on in 2014. 
In my opinion, it seemed like Kaitlyn never really connected with the fans on the level many of the top Divas like Trish Stratus, Lita, Mickie James etc. did.  Being she had a different (muscled up) look than most, it felt like the audience didn't quite know how to take her.  She was decent enough in the ring, and may have benefited from a heel run especially after Beth Phoenix left WWE.  Now with Total Divas becoming such a popular reality show and a bit of sexiness coming back to Divas like Eva Marie and the Bellas, Kaitlyn had just become lost in the mix.
At this point it sounds like Kaitlyn will be involved in projects outside of wrestling, so I really don't see her going to TNA or anywhere else at this point.  I'm not even sure if TNA would have any interest since they are focused on the small group of Knockouts they are currently using.