CM Punk hits another milestone, identity of Survivor Series attackers revealed
4.35K //
19 Nov 2012, 13:53 IST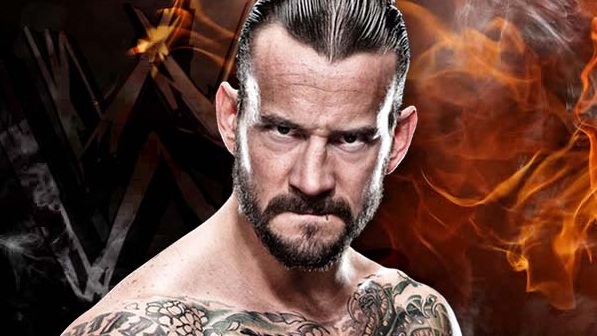 At last night's Survivor Series pay-per-view, CM Punk once again retained his WWE Championship, defeating both John Cena and Ryback in a triple threat match. While he had some help (more on that in a minute), with this win, Punk is still champion, and has thus hit another milestone as a result. As of 12:00 am this morning, Punk's reign has officially hit 1-year in length, or 365 days. He now takes the #8 spot for all-time longest single reign with the championship, putting him above Hulk Hogan's 2nd title reign (364) and just below "Macho Man" Randy Savage's first run with the belt (371). He is also closing in on Cena's record (381), the only other wrestler in the top 10 who is still active in WWE. In addition to this, Punk's 2 reigns as WWE Champion have him at 393 days, putting him in 12th place for most days as champion overall, sandwiched between Diesel (358 over 1 reign) and Shawn Michaels (396 over 3 reigns). He will overtake Michaels later this week, and could likely bump Randy Orton (420 over 6 reigns) before Wrestlemania, depending on how the next couple months are booked.
As I said before, Punk had a little help in his match at the Series, thanks in part to three men dressed all in black who beat Ryback down and powerbombed him through a table. While this might normally not be a big deal, the fact is that these three have had their identities revealed, and they are three major developmental talents who have been rumored to be debuting soon for several months. The identities of the three are none other than current NXT Champion Seth Rollins (formerly ROH World Champion Tyler Black), Dean Ambrose (2-time CZW World Champion Jon Moxley) and Adrian Neville (international sensation PAC).
These three men have been at the top of WWE's "to-do" list pretty much since the day they signed their contracts. Ambrose was even supposed to debut earlier this year after doing a bit with Mick Foley over Wrestlemania weekend, planting the seeds for a "rookie vs. legend" feud between the two. For whatever reason, the feud was canceled, and Ambrose simply sat in NXT and waited for his call.
Rollins signed his contract while still holding the ROH World Championship, which was considered a major deal at the time, and was a sign of things to come for the fledgling east coast promotion. Rollins has been getting rave reviews since signing his contract, and many fans felt it was only a matter of time before WWE gave him the call-up to the main roster, rightfully so.
Neville is a fairly new signee, but has been getting rave reviews for years. Signed while still holding 1/3 of the Open the Triangle Gate Championship (a 6-man tag team championship) in the Dragon Gate USA promotion, it was rumored right away that the formerly-kn0wn-as "Man That Gravity Forgot" would only have to spend a couple months in developmental, as those in charge in WWE felt he was ready to go not long after signing. Apparently, that has come true, as Neville has only been under contract since July of this year, making his way to the main roster in record time. Considered one of the 10 best high-flyers in the world by many fans and wrestling journalist, you should expect to see something special if WWE is the first time you will be seeing him.