Opinion: Daniel Bryan's heel run will be his best run in WWE
2.00K //
15 Nov 2018, 05:42 IST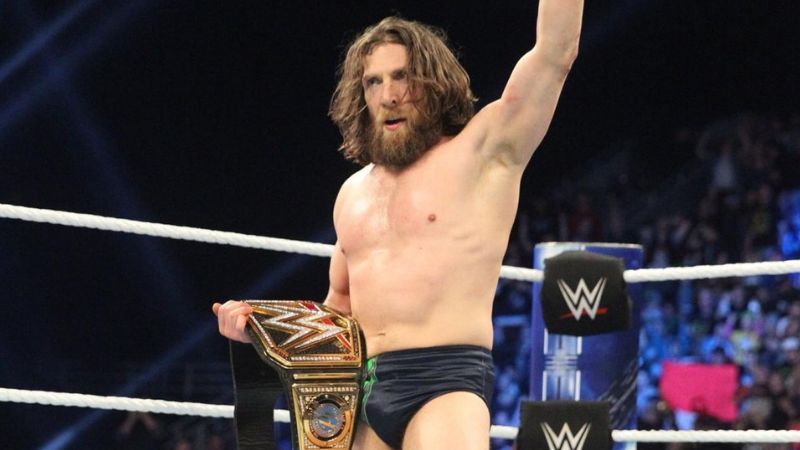 To many, there are some professional wrestlers who should never turn heel. Many put Daniel Bryan on that list, due to his immensely popular aura, his "Yes!" catchphrases, and previous fan support that led him to the main event of WrestleMania and the WWE Championship back in 2014.
Yet, if you told me back then that Daniel Bryan would retire, come out of retirement four years later, and reclaim the WWE Championship by turning heel on then-champion AJ Styles on an episode of Smackdown in 2018, I would've thought you were crazy. But here's why the heel turn works.
Daniel Bryan has been coming up short in most of his big feuds since coming out of retirement. Aside from the forgettable feud with Big Cass at the start of the year, he broke even with the Miz at Summerslam and Super Show-down at 1-1, he lost the gauntlet match to become #1 contender back in June after Miz cheated him out of it and Big Cass eliminated him from the Greatest Royal Rumble in April. Many started to say that Daniel Bryan's return was a bust.
Enter Tuesday night.
After tapping out clean to AJ Styles on the go-home Smackdown Live before Crown Jewel, Daniel Bryan's demeanor had started to shift. He got more hostile in the way he dealt with being named co-captain of Smackdown Live. The memories of tapping to Styles became sensitive material to him. Bryan told Styles to keep his name out of his mouth – and then he sucker-punched Styles.
This sucker-punch seemed like the first inkling that a heel turn could be coming for Bryan. But to play devil's advocate, they were just engaging in a typical pull-apart brawl. The sudden announcement of a WWE Championship rematch, the thought of seeing Daniel Bryan take on his dream opponent in Brock Lesnar, it all was starting to come together.
And then Daniel Bryan low-blowed AJ Styles and hit the running knee to capture the WWE Championship for a fourth time, but at what cost?
Hear me out here, Daniel Bryan is dead. As a character, Daniel Bryan is dead, but Bryan Danielson has just been reborn.
Daniel Bryan will still be the moniker the real-life Danielson will go under in WWE, but in terms of in-ring style, viciousness and demeanor, Bryan Danielson will live on as a breath of fresh air in the story of Daniel Bryan.
Smackdown Live was in desperate needs of a top heel, and rather than having someone like The Miz or Randy Orton to play the dastardly heel role, they now have Daniel Bryan. This will be a Daniel Bryan that we as a WWE audience have never seen before, but those familiar with Danielson's role before WWE in ROH in the mid 2000s will remember fondly.
Gone will be the days of the Yes! chants and the smiling face, and in replacement will be beatdowns and tactical kicks. Cerebral attacks on opponents when they least expect it, and a heel that may cower but also can kick your head in.
The worst type of heel is a heel that knows that they're better than their opponents, and the audience knows it too. Daniel Bryan will be one of those heels.
Across the ring from him will be some of Smackdown's best, and it looks like AJ Styles will be first in line once Bryan is done with Lesnar on Sunday.
Are you a fan of Daniel Bryan's heel turn? Let me know in the comments below.