Enzo Amore Rumor Mill: Big update on Enzo Amore's Survivor Series invasion
18.49K //
19 Nov 2018, 17:53 IST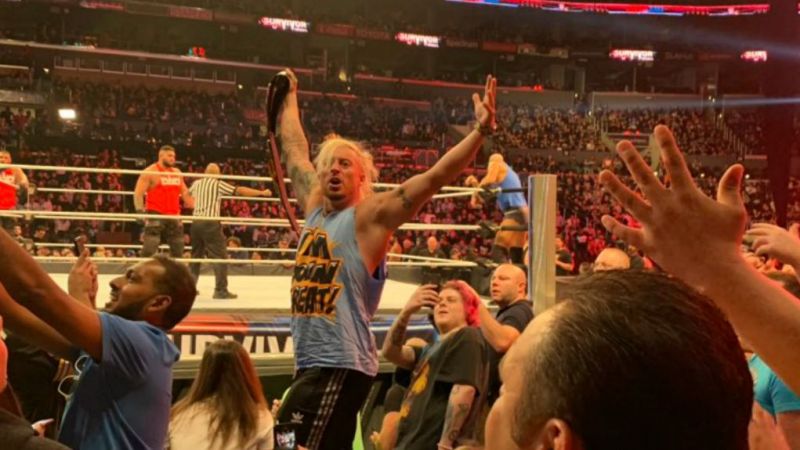 What's the story?
We recently brought you a story about how Enzo Amore was ringside at Survivor Series and got the crowd to chant for him during the show. When WWE discovered that he was causing a disturbance, they had him escorted out of the arena.
New details have emerged thanks to the folks at PWInsider and Cageside Seats, regarding this situation. It does seem like this was not an angle and WWE had nothing to do with it, really.
In case you didn't know...
Enzo Amore is a former Tag Team superstar as well as a former WWE Cruiserweight Champion. Ever since he parted ways with WWE, he's gone on to make a name for himself in hip hop.
Amore made allusions to this incident on his own social media account. He posted the following about his little Survivor Series invasion:
Not long ago, Amore was also allegedly thrown off a plane for vaping.
The heart of the matter
Many fans have been wondering whether the whole Enzo Amore situation was a work or a shoot. The rumour mill indicates that WWE had nothing to do with Amore invading Survivor Series, where he even carried his own belt and showed up in an Enzo and Cass t-shirt.
Apparently those backstage were upset that Amore decided to show up in such a manner and actually cause a commotion during the AoP vs. The Bar match. Those backstage have been told to ignore the incident entirely and therefore, nobody from the locker room has made a reference to this incident on social media yet. Moreover, it is believed that a woman was injured when Enzo Amore was escorted out of the building.
What's next?
Enzo Amore is a man who always draws attention to himself with his outrageous antics. I do believe that this is not the last we've seen of the former Cruiserweight Champion. If you're a hip hop fan, be sure to check in on what's coming from his camp next.
---
Why do you think Enzo Amore was at the arena, at Survivor Series? Let us know in the comments section, folks.