Final participant named to Team Foley
1.84K //
14 Nov 2012, 16:02 IST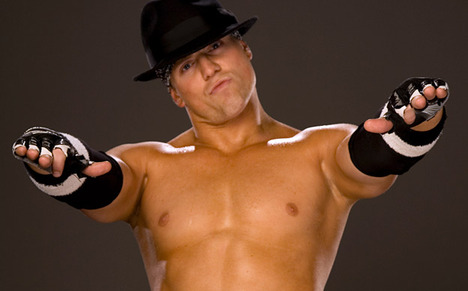 Last night on Monday Night RAW, we finally found out who would be replacing Ryback on Team Foley for this Sunday's 5-on-5 elimination match at the Survivor Series pay-per-view event. Ryback was removed from the team last week and instead put into a triple threat match for the WWE Championship against John Cena and defending champion CM Punk, who was originally supposed to captain the team opposite Team Foley, and was subsequently replaced with Dolph Ziggler. Mick Foley promised to announce a replacement last night, and he delivered. However, the chosen replacement probably surprised a lot of people, with it being none other than The Miz.
The Miz was originally scheduled to a part of Team Punk for this match, being announced with the rest of the team the night after Hell in a Cell. However, a week later, we found out that Miz had a falling out with Punk and his manager, Paul Heyman, resulting in an argument over Punk and Heyman bailing out of the Survivor Series match. Miz then went in front of the live crowd and announced that he was quitting Team Punk as a result of feeling like Punk and Heyman were stabbing him in the back with their dishonesty. In response, Dolph Ziggler replaced Punk as the team captain, and Wade Barrett struck a deal with Heyman to become the fifth member of the heel team, on the condition that Heyman owed him a huge favor.
That still left Team Foley one man short, and last night, Foley announced an interactive poll for the WWE Universe, allowing them to vote on who would get to be the fifth member. Miz requested to be added to the ballot, and Foley obliged. The result was Miz winning in a landslide, earning the shot. To prove he was a team player, Miz teamed with fellow Team Foley member Kane against Team Ziggler members The Rhodes Scholars, picking up the win and building momentum going into Sunday.
While this might strike some fans as surprising, it's really not. There have been rumors for some time now about possibly turning The Miz face, and this could be the first step in that direction. This is really something to consider when you take into the fact that Miz's upcoming WWE Films project The Marine 3: Homefront is releasing in the next few months. While these movies rarely do very well, it's been proven that they generally see better sales when the wrestler starring in it is a face (good guy) as opposed to a heel (bad guy), so there certainly is a possibility. Plus, despite his seemingly natural ability as a heel, WWE have discussed the idea of turning him face for marketing reasons. Miz is excellent for public appearances, autograph signings, media events, etc., and is constantly being sent around the world for appearances such as these.