From the GFW Rumor Mill: Alberto El Patron to return to the ring soon?
25.40K //
31 Aug 2017, 20:32 IST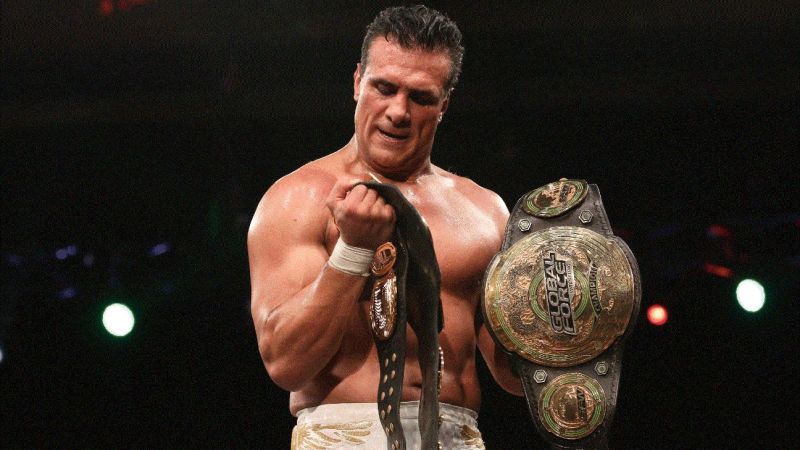 What's the story?
Almost two months after being slapped him with an indefinite suspension, Alberto El Patron looks set to be brought back to into the GFW fold in the not-to-distant future. In this week's issue of the Wrestling Observer Newsletter, Dave Meltzer reports that El Patron is currently scheduled to make his return at the November television tapings.
In case you didn't know…
On July 12, El Patron was suspended indefinitely following a domestic battery incident involving with fiancé, Paige, at Orlando International Airport. As the company's heavyweight champion at the time, that not only meant he'd be stripped of the title, but it also forced GFW to change their main event plans for their Bound for Glory pay-per-view on Nov 5.
Going in depth
Just a few weeks back, Jim Cornette cut a promo on Impact in which he wished El Patron all the best in his future endeavours, and so it appeared entirely plausible that the former champ was finished with GFW.
Fast forward to this week though, and it seems the two parties have made amends. Furthermore, Meltzer is reporting that the real-life drama could be used as an angle upon El Patron's return, with the idea being floated that he'd come back as a heel who was mad about being suspended.
What's next?
GFW recently wrapped up a marathon batch of television tapings, in which they filmed enough content to take them up to that Bound for Glory show in early November. They'll then be back in Orlando to tape the next batch of TV, which is where you can expect to see El Patron make his return — providing these plans don't change, of course.
Author's take
Given his track record, bringing El Patron back into the picture is certainly a bit of a risk for GFW. On the other hand, he does offer a degree of star power and the proposed storyline playing off the suspension could well make for a decent angle.
Then again, how many times have we seen reality-based storylines flop in professional wrestling?
---
Send us news tips at fightclub@sportskeeda.com