How bad was RAW this week?
4.21K //
21 Mar 2013, 10:40 IST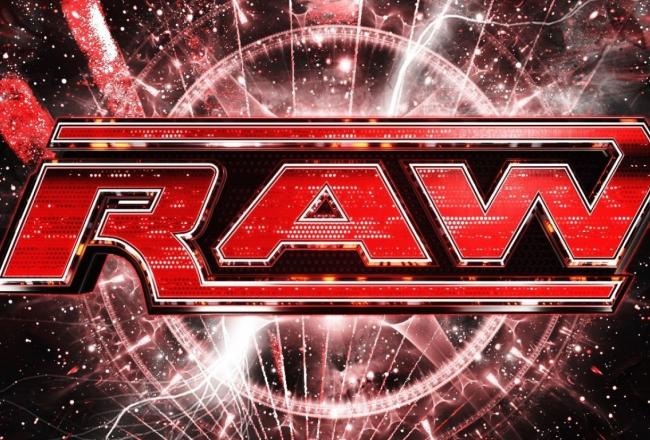 To start with, let's talk about the good things in RAW first. Well, after pondering about it for more than what seemed an eternity, I never felt convinced about any segment. Speaking of the positives, Ryback is going to face Mark Henry, Ziggler finally gets a shot at a title, though not the World Heavyweight Title, and Booker T's in the Hall of Fame.
The show began with John Cena who, as usual, instead of blaming Rock's absence on RAW, spoke about how he will steal the show at WrestleMania. Is WWE serious about this match or have they given up hope, just like most of the fans today? The Rock seems busy with his movie schedule, which makes this feud stale, with Cena providing no comfort of any sort. As if this wasn't enough, Cena buried Darren Young and made Prime Time Players look like incompetent fools.
After a squash match for Ryback, we got to see Fan-Dan-Go. Here's the best example to show how bad WWE Creative has gotten. The gimmick totally sucks, and frankly, no one cares about him. The 'You Can't Wrestle' chants seemed to indicate some interest, but on the whole, the gimmick's fallen flat. I guess we will get to see Fandango make his wrestling debut at WrestleMania, given the rumors of a match between him and Jericho.
The Undertaker then made his way into the ring, and this is one entrance that never stops intimidating. The sad part of this segment, however, was Punk imitating Paul Bearer. WWE has already taken this Paul Bearer thing a little too far, and this week, CM Punk took it a step further. Though I like Punk, his actions were very disrespectful. The segment had an abrupt end with Taker not responding to Punk's action.
Next, it was time for the World Heavyweight Championship match build-up and WWE is struggling to push Del Rio as a face down our throats. Del Rio vs Cody Rhodes was a decent match, but the most interesting part came after the match, when we had a Swag attack. Swagger, along with Zeb, attacked Del Rio and the crowd started their USA chants, clearly showing support to Swagger. A sad situation for both Del Rio and WWE, as the second best babyface is finding it hard to garner attention. Ricardo, however, is the most important piece of the puzzle as far as this feud is considered. Del Rio somehow manages to gain some sympathy, and if there is one reason why I support Alberto, it is Ricardo Rodriguez (truly love this guy).
We then witness the mother of all squashes, Sheamus and Orton team up to take on 3MB. While I love this faction, I expect them to put on some resistance against any team for that matter. Sheamus and Orton literally ran through the 3 Man Band. After the match, the Shield's music hit and they were sizing on these two. As the Shield seemed certain on destroying them, out comes the biggest so-called surprise of the night. Big Show ran down the ramp and joined the duo, and I have to tell you, this guy can run fast for his size. A predictable segment that didn't live up much to our expectation.
So you think that's enough? Here's another match that we have seen umpteen number of times on RAW. Ziggler vs Kingston (Here's a spoiler – SmackDown this week also has the same match, sorry folks, tried hard not to mention this). Anyway, this match was better than the other matches, especially better than Team Hell NO vs Primo and Epico. After Ziggler picks up the victory, Team Hell NO appears and challenge Big E and Ziggler to a tag-team titles match at WrestleMania.
Time for some WWE Title match build up for WrestleMania, without The Rock. Yes, you heard me right, The Rock's not around this week, and that's two weeks in a row. The video shows the most important asset these two wrestlers are fighting for, and it's not the WWE title. It is Rock's Legacy and Cena's Redemption. I guess no one cares about the WWE title anymore, it's got Cena written all over it.
Next, we witness the best match of the night, and if there is one word synonymous to the best in WWE, it's Jericho. It is obvious that a match with Y2J in it will no doubt be the best match of the evening. IC title match between Jericho, Miz and Barrett was interesting, entertaining and well paced. All three wrestlers spent good time inside the ring and Barrett had a justified victory here. 10 minutes of RAW that didn't have me complaining.
The final segment of the show was something everyone expected. The Triple H vs Lesnar contract signing. Triple H is out, followed by Heyman, and Lesnar isn't there. Heyman asks Triple H to sign the agreement and only after this will he announce the stipulation. Heyman gave us a few funny moments here talking about the various stipulations, and my favorite was winner takes Stephanie. Anyway, that particular stipulation angered the Game, who then made Heyman pay for his comments. Hunter finally signed the agreement and out came Lesnar with a chair. HHH has got his own weapon, the Sledgehammer, and both these wrestlers have a staredown. Heyman then reveals the stipulation, which I guess was the most disappointing words I heard in the entire show. HHH vs Lesnar in a no holds barred match, and if Triple H loses, he retires for good. WWE Creative has lost its ability to stay creative, and this is, no doubt, the best example.
All right, that clearly sums up how poor RAW was this week. If I were to rate this show, I would give it nothing more than a 6 out of 10, and most of that goes to the IC Triple Threat match.