Is the window closing on Dolph Ziggler?
2.81K //
18 Mar 2013, 14:03 IST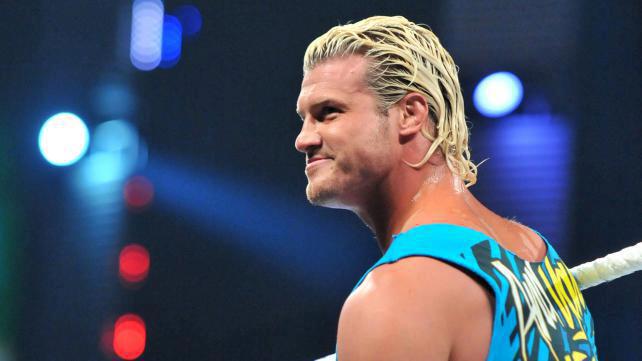 As we get closer to Wrestlemania, WWE is in the process of putting together the remainder of the undercard, which often features as many wrestlers as possible, just so everyone can get the rather sizable payday that comes with being booked on WM, even if its just a backstage segment or comedy bit. While the main matches are already signed and ready to go, there's still some room on the undercard left to be filled in these last three weeks. One man who is noticeably absent thus far is "Mr. Money in the Bank", Dolph Ziggler, who should already be booked on the big card in some way, shape or form.
However, I'm starting to wonder if it's going to be too little, too late for Ziggler.
Over the last few months, we've heard a lot of stories that Ziggler is expected to have a big 2013 and will likely be World Champion very soon after cashing in his briefcase. The problem is that Ziggler only has about 4 months left until his (kayfabe) title match contract is up, and he has yet to cash in. There have been quite a few times where WWE hints that he's going to cash in, but then the PPV comes and goes, and Ziggler is still holding onto the case. The current story has him telling people he will cash in before 'Mania and go in as champion, but that doesn't really make sense, considering the build between defending champion Alberto Del Rio and Jack Swagger. He could cash in during this match and turn it into a 3-way, yes, but he'd pretty much become a bit part in the match, even if he came out the winner.
While WWE has a lot of faith in Ziggler and wants him to be the next big heel on SmackDown, they don't seem to be showing it so much lately. Ziggler has lost quite a few matches recently, and went from main eventing against John Cena at TLC to being an afterthought on the "B-show" in just a couple of months. It's still expected Ziggler will cash in on ADR at some point (who should retain at 'Mania, due to the fact that Swagger is not getting over as well as hoped with the crowds). If WWE doesn't start getting serious about pushing him right now, by the time he does cash in before July (when the contract is up), fans likely won't care as much as they should.
Ziggler is easily one of the top five best all-around talents on the entire WWE roster, and is a "total package" when it comes to a main event talent. Fans have known it for a long time, and have just been waiting for him to finally become champion for a long time (they don't count his 15 minutes as champion a few years ago, and generally, neither does Ziggler himself). However, the time for waiting is over and if WWE doesn't get serious about it, fans may give up on Ziggler being a serious player.
If you don't believe me, just ask Jack Swagger. Remember when he won MITB and then the world title two days later? Yeah, neither do most other fans.