Latest WWE news and notes: 11/30/12
12.06K //
01 Dec 2012, 12:19 IST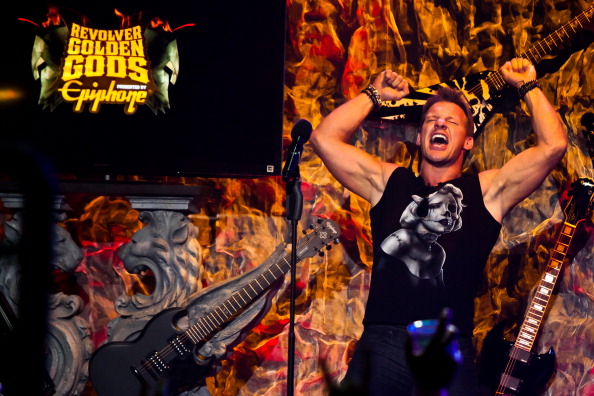 Once again, I'm back with some news tidbits going around World Wrestling Entertainment:
Former 6-time WWE Champion Chris Jericho, who is currently touring the world with his metal band, Fozzy, recently spoke to Will Piper of The Staffordshire Newsletter. When asked if he would be returning to WWE, Jericho, cryptic as always, made the following statement: "I'm not quite done with wrestling yet. Never say never."
NXT wrestler Kenneth Cameron was arrested on the day before Thanksgiving in St. Petersburg, Florida on charges of battery on a law enforcement office, as well as disorderly intoxication. Cameron (real name: Thomas Latimer) was later released on a $5,100.00 bail. It turns out that this is not Cameron's first time being arrested since being under WWE contract. In January of last year, he was arrested on charges of driving under the influence. Since this latest arrest story has broken, it appears that Cameron has been released from his developmental contract as a result, with his profile being removed from the FCW website, the official site of NXT.
Speaking of NXT, former WWE Champion Kevin Nash is scheduled to be appearing as a special guest for the developmental territory. Nash, who has not been seen in WWE since his ladder match with Triple H at last year's TLC PPV, tweeted the following: "Looking forward to the NXT tapings next week, but mostly hanging with my brother HHH for the day. Life becomes so simple as time goes on #Kliq"
Current WWE superstar Christian celebrated his 38th birthday today.
There is talk that the recent invasion of The Shield (Dean Ambrose, Roman Reigns and Seth Rollins) may not stop at just those three. More developmental talent from NXT may be included in the angle as WWE continues to beef up its roster with new, young talent.
Following a messy divorce, John Cena is apparently back in the hunt for a relationship, and is currently dating former WWE diva Nicole Garcia, aka Nikki Bella. Nikki's sister Brie is also currently involved with a WWE superstar, that being one-half of Team Hell No!, Daniel Bryan.
Sakamoto, the former "servant" of current WWE superstar Tensai, has been demoted back to the NXT roster. This year, Sakamoto was involved in an angle where Tensai would physically abuse him following frustrating losses, with Sakamoto continuing to accompany Tensai to the ring, despite the beatings. The angle was ended without any explanation, and there are no plans to bring Sakamoto back to the main roster at the moment. For now, he will remain in NXT, still under a developmental deal.