Monday night RAW (18th March) - Review
1.95K //
20 Mar 2013, 01:03 IST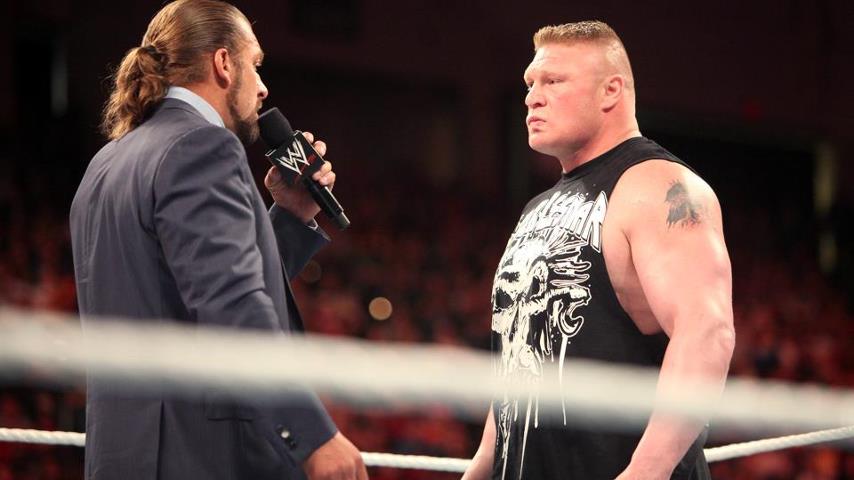 Hello everyone, and welcome to the RAW review. We're merely days away from this year's annual extravaganza, WrestleMania and we have two more weeks of RAW coming up. But before that, this week's RAW came to us live from Pittsburg, Pennsylvania. The opening video for the night looked at two feuds, first with the Triple H and Lesnar angle, and the other story being CM Punk interrupting Taker's tribute to Paul Bearer, and later in the night, stealing the urn and taking off with it.
Then we go live to the show as Cole and Lawler welcome us as always. Cena came out first to open the show in his new shirt, and somehow he figured out there were Rock fans in the crowd. This guy is pretty smart. Anyway, he cut a promo saying we have about twenty days to pick a side between the Rock and John Cena. Very mixed reactions, and he spoke about how 2013 has been great so far. Last year he promised he'd win his WrestleMania match. This time, he's going in focused. That means we won't get poop jokes any more. He was interrupted by the Prime Time Players, and it was time for a bit of comedy. Titus was wearing an afro, and said his name was Rufus Pancake Patterson. Cena tried to get some cheap pops by mentioning Steelers and Penguins, and how Pittsburgh doctors could help O'Neil with his split personality. Young interfered, saying they put the 'E' in WWE Entertainment. Then O'Neil mentioned that Young looked like Cena. When Young debuted in NXT, I thought Cena was pulling our legs by painting himself black. Anyway, O'Neil mentioned how since Cena is on the box of Fruity Pebbles, Young should be on Cocoa Pebbles' boxes. Very subtle racial remarks, well done creative. O'Neil volunteered Young to get in the ring with Cena, and Cena obliged, saying he'd show what it means to be ready for a main event at WrestleMania. 'Squash match' written all over it.
John Cena vs Darren Young (With Titus O'Neil aka Rufus Pancake Patterson)
Cena got in his 3 moves of doom, with the five knuckle shuffle, running bulldog and finally his AA to pin his black self for the three count.
Analysis: DUD rating for the match. The opening segment was to basically show that Cena was ready to face the Rock at WrestleMania. I like it that this time around, he's shown to mean business without any poop jokes. Even the last promo he had with the Rock showed a lot of intensity. At least after a year, they got the part right where their match is meant to be taken seriously. Decent opening promo by Cena as well.
Ryback vs David Otunga
Mr. Jennifer Hudson was a member of 'The Call' cast, which hit the theatres some days ago, finishing in second place the past weekend, collecting nearly 20 million dollars, which is a really good number. Just thought of plugging it in. Anyway, Otunga was already in the ring and Ryback came out to a good pop from the crowd. Another one minute squash match where Otunga barely got any offence in. Match ended when Ryback gave Otunga the Shell shocked.
After the match, Ryback called out Henry, saying if they crossed paths again, it'd be feeding time. This brought Henry out, and before he could come to the ring, Vickie and Teddy stopped him, and Vickie took Ryback out of the 6 man match at WrestleMania, making way for Mark Henry vs Ryback at WrestleMania. Ryback gave Otunga one more Shell shocked, just because he was such a good jobber.
Analysis: Since we're nearing WrestleMania, you won't get to see many matches, but angles will be pushed. A squash match to put Ryback over, and WWE nearly messed it up by putting Ryback in the 6 man tag match. Good thing they changed it with two more weeks to go. Big Show would replace Ryback going forward in the match.
Fandango vs Khali
Fandango came out with his dancing partner. She is very graceful, however, he is not. Anyway, they made their way down to the ring. After they finished dancing, there was a light display in the shape of Fandango posing. That was nice, wish they'd give that much match time to Tyson Kidd who's injured now anyway. Khali made his way out next along with Natalya. It's such a shame how WWE is misusing the best women's wrestler in the world. Fandango told "Stretch" to stay there, and asked the beautiful Natalya to pronounce his name. Natalya got it wrong on purpose and asked Khali to get Fandango. Fandango got out of the ring, and said his usual line of "Tonight was the night you almost got to see the debut of Fandango". A loud 'You can't wrestle' chants erupted. I think the crowd got confused between Fandango and Khali.
Analysis: Still the same suspense over Fandango's debut. They're making us wait, similar to what they did with Chris Jericho last year after he came back. Although the fans don't care as much about Fandango as much as they did/do about Jericho. Fandango will make his debut during WrestleMania if I'm correct. We'll see.
Damien Sandow vs R – Truth
It'd be funny to see Sandow translating "What's up?" in his sophisticated tone. Sandow rolled out of the ring as Truth was getting his offence in. The smart homosapien walked away, giving the win to R-Truth by countout.

Analysis: Another match which honestly had no point. It's pretty common for heels to walk away from matches. Sadly, it happens an awful lot in the WWE.
Undertaker made his way out to the ring. I miss Bearer now, I had spent my childhood watching Paul coming out with Taker or Kane. It's sad to know that can never happen. Anyway, Taker got in the ring and got a mic. Guess he meant business. He called Punk out and said he'll lose his soul at WrestleMania. But if Punk returned the urn, he could save it. A good trade, I suppose? Punk is shown on the titantron playing around with the urn, doing Paul's 'Ooooh Yeees' and 'My Undertaker'. Reminds me even more of Paul Bearer. Guess you can say I'm a Paul Bearer guy. Anyway, Punk pretended to be talking to Paul inside the urn. Punk claimed Taker works for a higher power, but Punk is the higher power. He says he's the only person who can shoulder the burden of beating Taker at WrestleMania. Punk also mentioned that if Taker gets counted out or disqualified, it'll be a loss for him. Does that mean something? Or am I reading way too much into it? Although WWE wouldn't want to end the streak that way. Punk then dropped the urn, and then picked it up and said the lid didn't come off. Undertaker was pi**** in the ring.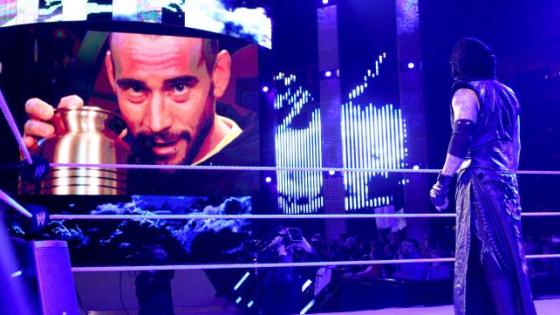 Analysis: I'm a huge fan of Undertaker and Punk. I had previously written how Punk beating Taker would make perfect sense. Punk is a perfect heel, as he does all the little things so well. But it got stretched way too much in the end. It would have been perfect if the video got cut when Punk dropped the urn and said 'Oh s***'. Would have left a bit of suspense at least. I had also read somewhere the scenario where next week, Punk opens the urn and takes out a can of Pepsi. I'd mark out for that.
Team Hell No vs Primo and Epico (With Rosa Mendes)
Kane and Bryan were serious while coming out, because of the Bearer thing. A 7-minute basic tag team match which Kane and Bryan won after AJ came down to distract them.
Analysis: I love Team Hell No because I'm a huge fan of both the guys. I want to watch Primo and Epico more because of Rosa Mendes. This match rekindled the Kane – AJ – Bryan triangle. This was a way for WWE to put Team Hell No against Dolph and Big E at WrestleMania as we'd soon find out. I don't mind it one bit. At least they're on the card.
ADR (With Ricardo) vs Cody Rhodes
The other member of Rhodes Scholars made his way out to face the World Heavyweight Champion. ADR's run has been underwhelming to say the least. The match went on for 13 minutes, and Cody being one of the good workers in the organization gelled well with ADR. The finish came when ADR slapped his submission on Cody.
Post match, Swagger and Zeb came out to attack ADR. Swagger threw ADR against the steel steps and then over the announcer's desk. While leaving, he attacked Ricardo and trapped him in the Patriot Lock. ADR and Ricardo were left lying down.
Analysis: ADR gets a decent reaction in places with Hispanic population. Here he did not get a good reception. He has been a very bland babyface. The post match beatdown would mean ADR has a higher chance to retain the WHC at WrestleMania. We'll see.
They showed the next inductee into the WWE HoF, who would be none other than the five time WCW Champion, Booker T. I'm a fan of the Book man, he was WCW's version of the Rock, and was mistreated when he came to the WWE. Although it doesn't make sense for WWE to put him into the HoF so early. They could have done it when WrestleMania visits Texas sometime soon. Anyway, I'm happy for Book man.
Randy Orton & Sheamus vs Heath Slater & Drew McIntyre (With Jinder Mahal)
I like 3MB. They have a small cult following on the internet. They're the next J.O.B squad in the WWE. The match went for about 4 minutes, and was a way to strengthen Orton and Sheamus. Sheamus hit the Brogue Kick on Drew and Mahal while Orton RKO'd Slater for the pin and the win.
Post match, the Shield tried to do a sneak attack, but Show came out and the Shield scrambled. Show pointed to the WrestleMania sign. That adds him in the match in place of Ryback.
Analysis: The Shield have to be booked stronger. The fact that they merely 'find a way' to win their matches doesn't mean anything. They have to be dominant. It'll be interesting to see how WWE books this match at WrestleMania. I'm guessing Shield will win by pinning Show. Randy and Sheamus are too precious to be pinned and Shield shouldn't lose yet.
Dolph Ziggler (With AJ and Big E) vs Kofi Kingston
Another 4 minute match to put Dolph over. Dolph won the match after Big E got involved, which led to Dolph hitting his Zig Zag for the pin and the win.
After the match, Team Hell No came out on the ramp, and thanked AJ, as now they both are on the same page. They challenged Dolph and Big E for a match at WrestleMania. AJ said it will happen only if the tag titles were on the line, to which Bryan started a "Yes" chant.
Analysis: A good way to put all of the guys on the WrestleMania card. Also, great to hear the 'Yes' chants after a long time by Bryan. I'm guessing Team Hell No wins it, but Dolph cashes in his MITB brief case on the same night.
Wade Barrett vs Chris Jericho vs The Miz for the WWE IC title
A good TV match which went for about 15 minutes. You have one of the best workers in Chris Jericho, along with one of the better brawlers in Wade Barrett and a resurging Miz. Finally a good match on RAW. The end saw Miz giving Jericho his SCF, and Barrett rolled up Miz for the pin and to retain his IC title.
Analysis: A very good TV match, and finally a wrestling match which went for more than 10 minutes. Jericho might go on to face Fandango at WrestleMania, and they still have 2 weeks to build that up. Jericho can make anyone look good.
Contract Signing up next
Triple H came out first, followed by Paul Heyman along with 3 security personnel. Triple H made an inside joke about the 'quality' people. These guys are indy wrestlers. Nice way to knock people down. Anyway, Heyman said Lesnar already signed the papers with the stipulation included. Paul tempted Triple H, and brought up his wife. This was enough for Mr. Steph to attack Paul. He started slapping him. Then he signed the contract on Heyman's chest. This led Brock to come out with a chair as Heyman escaped. Brock was all fired up, and Triple H took out his sledgehammer from under the table. Heyman stopped Lesnar, and said they got what they wanted. Triple H signed a contract that states the match will be a No DQ match, with Hunter's career on the line. The show ended with Hunter staring them down.
Analysis: Horrible stipulation. An MMA or even just a No DQ would've done it. A guy who isn't even active, and gave signs of retiring after his last match is in a retirement match once again, which doesn't make sense. Although a No DQ would have done just fine. You can't expect a good wrestling match with Hunter, he's a natural brawler.
Rating for the show: **** (Out of 10)
Well, that does it for this week. An average show as we get closer to WrestleMania. I guess Rock will be back next week, although it's ridiculous that the champion can't even be on RAW. They have to get their act together, as RAWs and Smackdown!s have been very underwhelming. They need to drive the point home soon.