"Nature Boy" Ric Flair hospitalized
4.73K //
26 Mar 2013, 14:22 IST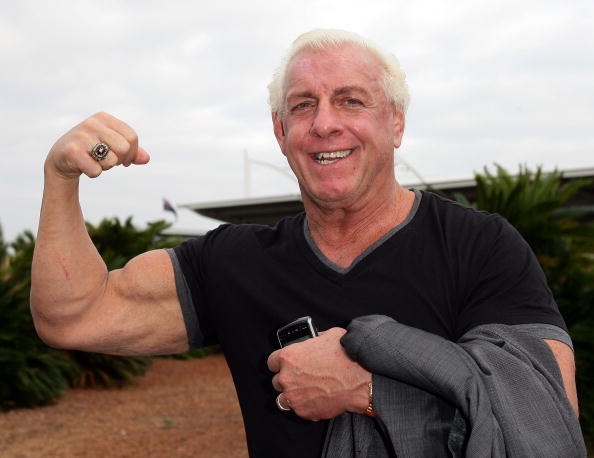 On tonight's episode of Monday Night RAW, the legendary two-time Hall of Famer "The Nature Boy" Ric Flair was scheduled to make an appearance. Flair was in the arena in Philadelphia all day prior to the show going on the air. F4WOnline.com reported that Flair was looking unhealthy at the show, and was taken to a local hospital before showtime. Later in the evening, it was reported Flair was moved from said facility into a different one in his hometown of Charlotte, North Carolina.
Since then, the story has been confirmed, and Flair was indeed hospitalized. Prior to the show, WWE's medical staff took a look at Flair after noticing he didn't look well. As it turned out, the medical staff was correct, and Flair was immediately pulled from the taping and sent to the hospital for further treatment. After arriving at the Philadelphia-area medical facility, it was discovered that Flair had complications from a blood clot in his leg. This may stem from earlier this year. During what was supposed to be a tour of AJPW (All-Japan Pro Wrestling) back in January, Flair was pulled from the tour for this very same reason. It is very likely the original treatment didn't completely cure the problem, causing a, for lack of a better word, relapse.
Flair was originally scheduled to appear on RAW during a segment with Bret Hart, Jerry Lawler, The Rock and John Cena to hype Rock/Cena II at Wrestlemania 29. However, due to his physical well-being, the segment was re-written to exclude him.
Hopefully, Flair can get through whatever medical treatments required to take care of the blood clot. Clots can be extremely dangerous, and in some situations, even deadly. In 2005, former WWE wrestler Chris "Skip" Candido died due to a very similar situation. After breaking his leg in a match, a few days later, Candido suffered complications from a clot in the injured leg and dropped dead in his home. It was later determined the clot may have been related to substance abuse, something Candido fought with most of his life. While Flair has never been known to abuse recreational drugs, he has had a problem with alcohol over the duration of his career, thanks to decades of partying and hard living. At 64 years old, it is a really bad time for Flair to go down with a health problem such as this, and his history of financial problems certainly aren't going to help the situation, as this is the main reason Flair continues to work despite being past his prime.
Regardless, here's to wishing Flair a full and speedy recovery.