New match added to WrestleMania likely to disappoint
4.60K //
26 Mar 2013, 14:29 IST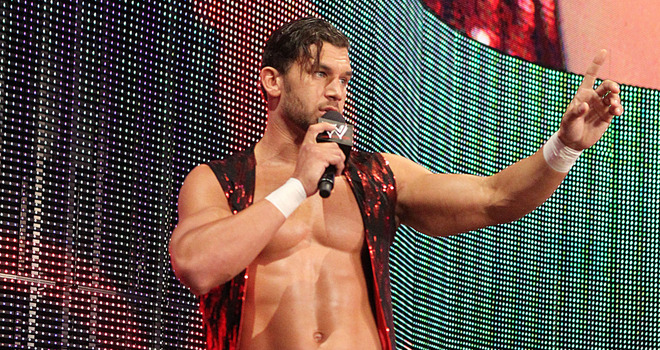 Tonight on Monday Night RAW, a new match was added to "The Granddaddy of 'Em All", Wrestlemania 29. One of the best workers in the world today, Chris Jericho, will take on the latest star added to the main roster, that being Fandango.
Unfortunately, it doesn't seem like too many fans really want this match to happen.
If you look at any wrestling news sites or discussion groups, Johnny Curtis' latest run as Fandango hasn't exactly been setting the world on fire. I've reported in the past that I didn't think the gimmick would do very well, and after just a few appearances, I seem to be on the right track. Thus far, Fandango's entire gimmick has been "ballroom dancer who refuses to wrestle because people can't pronounce his name correctly." I'm sorry, but that kind of gimmick wouldn't even fit in during the then-WWF's disastrous days in the mid-90s, when the company nearly went bankrupt.
As if this weren't enough, mispronunciation of name has been the basis of the entire feud between Fandango and Jericho. Last week on RAW, Fandango interrupted a backstage segment with Jericho, which led to Jericho making fun of his name. Fandango basically responded that Jericho would regret making fun of him, and later in the week on SmackDown, caused Jericho to lose a match to the number one contender to the World title, Jack Swagger. After the match, Fandango continued the attack on Jericho, hitting him with a guillotine legdrop before heading for higher ground.
Tonight, Jericho got a slight amount of revenge by spearing Fandango before his scheduled match, and Fandango later returned the favor by attacking Jericho after his match with Dolph Ziggler, once again hitting the legdrop.
That is pretty much the entire feud, and needless to say, fans aren't buying it. Nearly every time Fandango makes an appearance, fans begin chanting "You can't wrestle!", which is not a good sign. Fandango is getting the absolute wrong kind of heat a heel should be getting. For those that may not know what I mean, "heat" is the reaction heels (bad guys) get from the fans. There are several different kinds: good heat, which is what a good heel like Damien Sandow gets where he truly infuriates the crowd by what he says and does; cheap heat, which usually involves attacking a local sports team or something like that. It's called "cheap" because it's easy to do, and usually works; lastly, there's bad heat, which is when fans simply boo a wrestler because they're supposed to, but in reality don't care too much about who they are booing. Bad heat is exactly what Fandango has been getting. Fans just aren't interested, and it's no surprise, considering there's no reason to care about a guy who pretends to be a ballroom dancer while obsessed with his own name.
While the match itself at 'Mania may not be bad (Jericho is the kind of performer who can get a great match out of nearly anyone), it's simply one hardly anyone is going to care about, and most won't remember long after it's over. While I give Jericho a lot of credit for working with Fandango and trying to get help get him over as a legitimate threat, we, the fans, just aren't buying what WWE and Jericho are selling right now.