If you were to pick the top five names in WWE's Friday Night SmackDown history, Dave Bautista (fka Batista) would most certainly make it to the list. He was one of the most over-babyfaces circa 2005-2007 and ruled the blue brand alongside The Undertaker and Edge.
The Animal retired from the in-ring competition in 2019 after losing a 'No Holds Barred' match to Triple H and is yet to be inducted into the WWE Hall of Fame. Currently a sought-after Hollywood actor, Bautista looks back on how far he has come.
In a post on Instagram, Bautista noted that his birthday was the perfect time to reflect on the past. He emphasized his gratitude for how far he's come, saying he would be "forever grateful" and stated that his win at WrestleMania 21 was a moment he will never forget:
"I can't believe this is happening at this point. This happened so fast, where I went from being a guy in the background that they never had any big plans to being the top guy in the company, to now I'm the flagship. I'm out here holding the belt now, a lot of responsibility comes with that, and I just was so unprepared," Bautista said.
He further went on to call The Game his "mentor" and how fortunate he was to have achieved big things in WWE prior to his retirement:
"I was not prepared for what was coming my way. Triple H, he was my mentor, he groomed me as best as he could until then, and there just came a point where I was on top now, so I had to come into my own. There was still a lot of learning lessons after this, but I was thrown into the deep end. I didn't plan on this, so watching it makes me emotional because I just never planned for this."
Bautista stated that it is still 'surreal' watching that [match] considering he never thought of becoming a world champion. He was just happy to earn a living and support his family.
Bautista recently found success with his performance in Glass Onion: A Knives Out Mystery, and is currently awaiting three films this year, including M. Night Shyamalan's Knock at the Cabin, MCU's Guardians of the Galaxy Vol. 3, and Dune: Part Two.
You can read more about Bautista making a shocking revelation about his MCU character Drax the Destroyer here.
---
Bautista had a career filled with major ups and downs in WWE
When compared to his peers, The Animal had a relatively short career. Having made his debut in 2002 after being called up by WWE's developmental OVW, he skyrocketed into fame by joining forces with Triple H to form Evolution.
In three years' time, he became the World Heavyweight Champion as seen in the aforementioned post by Bautista on Instagram. The title became synonymous with The Animal as he was heavily featured in the main event program on WWE SmackDown for the next few years. He would later depart from the Stamford-based promotion as a full-time wrestler.
Despite another brief stint in 2014, he never reached the height of success he had during his first run.
His close friends Titus O'Neil and CM Punk recently wished him a happy birthday, which was on January 18th.
When I say your favorite storyline in WWE featuring Batista, you say? Sound off in the comments section below.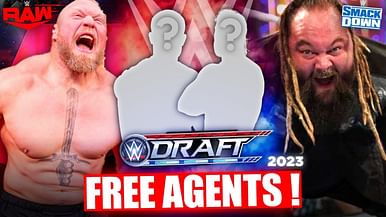 Brock Lesnar and 10 WWE stasr who are FREE AGENTS
Poll : Which is your favorite feud of Batista's in WWE?
Batista vs. The Undertaker (if another, mention in the comments section below)
9 votes