Stephanie McMahon has worked as a part of WWE's management team for years. In July 2022, McMahon was named the chairwoman, and co-CEO of the company alongside Nick Khan, following her father's retirement. However, reports state that her team was dismantled during the company's cuts.
The Stamford-based promotion recently underwent a massive overhaul as the company cut down its employee force. The decision to do so came after WWE was merged with UFC to form TKO Group Holdings.
Stephanie has been held in high regard by those working in the company for decades. A recent report stated that the morale in the company was low after fresh cuts, and things would have been different had Stephanie McMahon been in charge.
Responding to the reports, Sean Ross Sapp of Fightful.com shot down any such rumors. Instead, he added that something similar happened in the past, and her entire team of good people was dismantled. He added that Stephanie could not do much about it.
"Not only would it have, it did in the past. Her entire team of really good people was dismantled and she couldn't stop it."
A fan went on to ask Sean whether Stephanie was directly responsible for cutting employees in her team. He clarified that she was held in really high regard by many and had nothing to do with it. However, she would not have been able to stop last week's layoffs.
Here is what he reported:
"It wasn't her doing. Stephanie McMahon was held in really high regard by many. But her being there wouldn't have stopped last week's unfortunate layoffs. It didn't stop them in the past," he wrote.
On January 10, 2023, McMahon announced her resignation from WWE upon her father's return as Executive Chairman of the company. She has taken a step back from the limelight ever since and has been working on other projects while giving more time to her family.
---
Many big names were reportedly released by WWE last week
Not too many details are available regarding the layoffs that took place in WWE last week. However, reports state that a few big names in important positions were released from their duties.
Executive Vice President of Global Content Jamie Horowitz was reportedly let go by the company. WWE CFO and President Franck Riddick III was also reported to be leaving the company at the end of this month.
Meanwhile, Catherine Newman, the Executive Vice President and Head of Marketing, was said to be laid off. Amanda Bloom, who held the post of the company's Director of Enterprise Master Data and Governance, was also axed by the company following the Endeavor acquisition layoffs.
Thankfully, no superstar was released by the company following the merger. Fans will hope that the situation remains the same and superstars get a chance to perform for the largest wrestling promotion in the world without any threat to their jobs.
---
Do you think Stephanie McMahon should return to WWE soon? Sound off in the comments section below!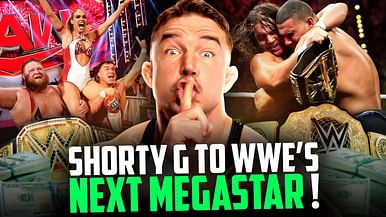 Why Chad Gable could be the next WWE mega star