RAW (18th March) Breakdown: 5 Talking Points
1.68K //
21 Mar 2013, 21:07 IST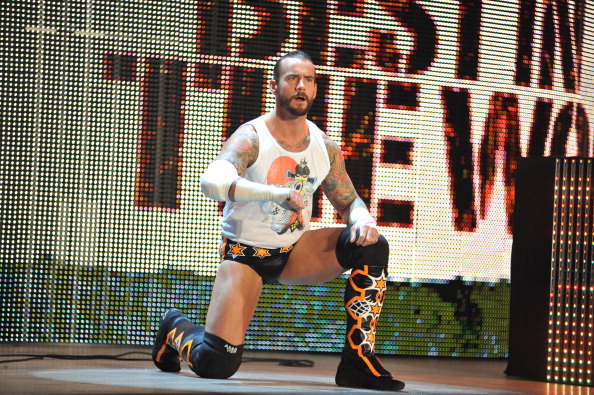 We're just about 2 weeks away from WrestleMania 29, and the hype surrounding the mega event has barely picked up. It's not often that you see the WWE banking solely upon the star's existing credentials to hype up the event, and so far, it has been pretty lacklustre. For an event that is hyped up months in advance, WWE has been very low key this time around, except for the Taker-Punk feud. Also, the champion not being on RAW for second week in a row takes away any significance of the title; the Rock has to be on RAW for the next 2 weeks straight, and chances are that might just happen.
In this column, I'll look back at the 5 talking points coming out of this week's RAW. As I previously reviewed, the RAW going into WrestleMania has always been pretty solid. This is the time when you drive the point home. You have both the guys on the show and you lay down the final foundations for their face-off. But since Rock cannot be on the show, the WWE has chosen to put Cena on the back burner. It's hard to believe this will be the main event! This week's RAW scored very less on a scale of ten, and has failed to build any anticipation for WrestleMania. It did very less to further any storyline, and at the same time, barely added any momentum going into WrestleMania.
1) Ryback taken off the 6-man tag-team match
During the show, Vickie and Teddy Long had taken Ryback off the 6-man tag-team match and put him in a singles match against Mark Henry. This is the right way to go. Ryback was an unstoppable, dominant monster not so many months ago. His push ended out of nowhere, and ever since then, he has been an afterthought. A singles match with Henry at WrestleMania can restart his dominance in the WWE. Although I'd like to see how the creative builds these two guys and how the match goes. Who can forget the Henry's "Hall of Pain" episode? Henry was a dominant heel champion, and I won't be surprised if WWE is planning to put the World title on him again sometime soon. With WWE struggling with heel main-eventers, Henry gives them an option. But for that, he'd have to go over Ryback, and a Ryback win would add momentum to his fizzling stock.
Also, with Ryback out of the match, the ending for the 6-man tag becomes pretty obvious. With 2 weeks remaining before we get to WrestleMania, it'll be interesting to see if there will be any physicality between Ryback and Henry, although I'd prefer to see it happen only at WrestleMania.
2) Randy Orton, Sheamus and The Big Show vs The Shield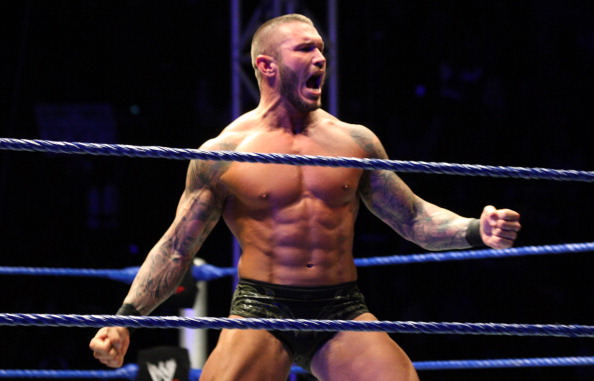 The Shield were booked to perfection till 2 months ago. Then all of a sudden, they weren't a threat any more. If WWE wants to see how a dominant stable needs to be booked, they need to re-watch the NWO episode. NWO ran havoc for a good year before they were taken down. The people would pay to see them get their butts kicked. But Shield were taken apart very easily. Although they hold tag-team victories on PPVs against some impressive opponents, I would rather want to see them dominate all the other guys, and not get beaten up on RAW so easily. Big Show was added to the match in the place of Ryback, and for me, that makes the match obvious. WWE wouldn't want to let Orton or Sheamus look weak at the PPV, and neither should they let Shield get dominated. This would only mean that The Shield would get a pin fall victory over Big Show to win the match.
There have also been rumours floating about an Orton heel turn. I'd really like that. Orton has been stuck in the middle of nowhere ever since his 'injury' (Another strike against his name), but he needs to add another dimension to his character. As I previously stated, WWE really needs some good heels, with Punk being the only real bad guy in the company. Orton can be really entertaining as a heel, and he can get another title run once he turns. That can happen during the match at WrestleMania. An angry Orton hitting RKO on Sheamus, and that would start a Sheamus-Orton feud going into the Summer. I see WWE going in that direction.
3) Alberto Del Rio vs Jack Swagger with Zeb Colter
Jack Swagger should be thanking his stars. He might just be the luckiest superstar of 2013. After getting arrested for DUI, Jack received great mainstream attention for his and Zeb's outburst against the 'aliens' and immigrants, something JBL-esque, but more toned up. Because of all the eyes these two have brought to the WWE, Vince let Jack go for his mistake. The sad part out of all of this is, ADR is not a believable baby face. He hardly gets any reaction when he's in a city with less Hispanic population. The WWE wanted to take the JBL-Eddie Guerrero route, but that is not working.
ADR was more believable as an aristocrat. But he cannot go over as a baby face, he just can't pass for that. Although storyline wise, Jack had broken Ricardo's ankle this past week with the Patriot lock, so that feud has become more personal. The past few weeks have been pretty bad with Ricardo and ADR acting like Zeb and Jack, but the crowd just doesn't buy into it. I'm guessing their match will again open WrestleMania. Although, if it comes in the middle, expect Ziggler cashing in his MITB briefcase.
4) Brock Lesnar vs Triple H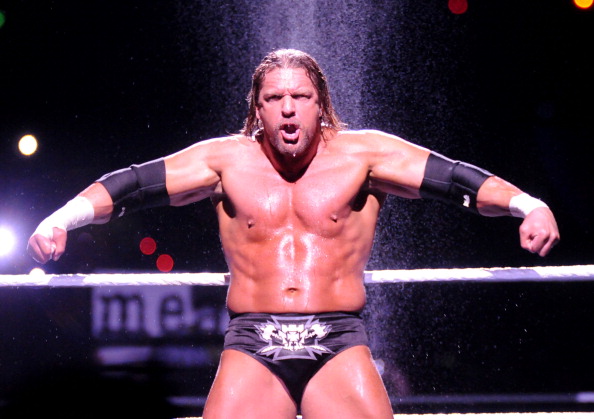 The last RAW saw the contract signing of Lesnar-Triple H match at WrestleMania. Heyman took over for Lesnar, and he brought in protection for himself. Paul is one of the best talkers in the business, and adds legitimacy to anyone. He brings in that reality aspect during the promos. Triple H was roped into signing the contract without reading it by Paul Heyman, although Trips was not going to read it. Faulty logic, as Paul 'luring' HHH in doesn't make sense. It does if HHH was reluctant. Anyway, then we found out the stipulations for HHH-Lesnar match, which would be no DQ, and if Triple H loses, he'd have to retire.
I am one of the more outspoken people against this. HHH is not a regular competitor, in the sense that he's not what HBK  or Flair were. He wrestled on 2 PPVs last year, so the whole 'retirement' angle doesn't work. Albeit that's the route WWE has been taking once in 3 years. It might add value for the normal fans though. Expect Triple H going over Lesner in the return match. This would leave the door open for a future rubber match if WWE chooses to go that way. The best thing about this feud is, it hasn't been stagnant.
5) Undertaker vs CM Punk
The only feud that the WWE has been focusing on. After Punk lost to the Rock and then Cena, he had no opponent or a feud for WrestleMania, and WWE finally took a gamble by bringing the Undertaker back. They laid the seeds for a feud that has been rumoured since last year. The sad part is, Bearer passed away, and WWE chose to thread it into the storyline. This week, Punk dropped the urn while playing around with it, and this infuriated the Undertaker.
Right now, a smart man would bet on Taker beating Punk. There have been rumours that Punk will be taking time off after WrestleMania, as both the guys are working through injuries, which is a cause of concern for the match itself. This week made the feud more personal, with just the right amount of talking and Punk doing his heel-ish acts. This is the only match that has the fans interested. It will be interesting to see if WWE does take a chance with Punk beating Taker, as this might be Taker's last WrestleMania.
Other than that, Booker T was revealed to be the next inductee for the 2013 WWE Hall of Fame. Although it may seem to lack logic (People say it might be because of Harlem Heat. Who remembers Book had a real life brother who was also his partner? That's right, no one!), I'm happy for Booker T. He was one of my favourite performers in WCW, and I think he deserves to go into the Hall of Fame. Too soon? Yes, but well deserved. He has been one of the good workers over the years, and carried WCW near its end. Congratulations Booker T. "Hall of Fame! We comin' fo' you n****!". Well, those are the talking points coming out of this week's RAW. The build-up is very slow, and has failed to generate any interest as a fan. Let's see if WWE picks up from next week.