For Mandy Rose, returning to WWE NXT helped revitalize her career. It's certainly a blueprint that many could benefit from following.
Last night on WWE NXT, RAW Superstar Dana Brooke made a surprise appearance on the show and took part in the women's Battle Royal to determine the number one contender for Tiffany Stratton's NXT Women's Championship.
While Brooke didn't win the match, she was one of the final three in the match and gave a good showing of herself, which led many to believe this won't be the last time we see her going forward on Tuesday nights.
With that in mind, we believe it would be in Dana Brooke's best interest to follow in the footsteps of her former tag team partner, Mandy Rose.
Dana Brooke could take a similar heel path that Mandy Rose took in WWE NXT
While Dana Brooke was portrayed as a babyface last night, as the Battle Royal went on, the NXT Universe turned on the RAW Superstar as they began to fear that she would be the one that would win the match over, in their mind, more deserving talents.
Brooke was a heel during her first run in NXT, and it wouldn't be a terrible thing for her to tap into those heel tendencies once again going forward on Tuesday nights.
When Mandy Rose embraced her heel character upon her return to NXT and formed Toxic Attraction, her career was taken to the next level. She eventually became the longest-reigning NXT Women's Champion of all time.
If Dana Brooke wants to earn the respect of the NXT Universe, it's likely she'll have to take it by force. Will she be up for the challenge? We'll find out soon enough.
What did you think about Dana Brooke's return to WWE NXT last night? Do you think she could follow a similar career path to her former tag team partner Mandy Rose? Let us know your thoughts by sounding off in the comments section below.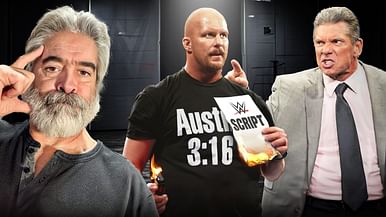 How Stone Cold was born in 2 minutes