Women's wrestling has come a long way over the years, establishing itself in what has traditionally been a male-dominated sport. Women's wrestling has progressed from the role of women changing from being mere valets to legitimate wrestlers who carry the promotion on their backs.
History of Women's wrestling in WWE
Women's wrestling has a long and illustrious history in WWE. Women's Wrestling dates back to the 1950s when women were frequently used as valets for male wrestlers. Women were primarily used for their sex appeal, with little emphasis placed on their ring ability.
WWE introduced the "Rock 'n' Wrestling Connection" in the 1980s, which was a crossover between professional wrestling and pop music. Female wrestlers such as Wendi Richter, The Fabulous Moolah, and Sherri Martel rose to prominence during this time period. These women were industry trailblazers, helping to establish women's wrestling as a legitimate part of professional wrestling.
Women's wrestling took a back seat in WWE in the 1990s, and women were frequently used in demeaning storylines. Women's wrestling reached a low point during the Attitude Era when women were frequently portrayed as sexual objects rather than wrestlers. This era saw the rise of the "Divas," a term used to describe WWE's women's division.
WWE began rebranding the women's division in the early 2010s, with the term "Divas" eventually being dropped in 2016. The "Divas Revolution," a storyline that focused on the women's division and their in-ring ability, revolutionized the women's division in 2015. Female wrestlers such as Charlotte Flair, Sasha Banks, Becky Lynch, and Bayley rose to prominence during this time period. Together known as the Four Horsewomen of WWE, the former NXT superstars along with the entire women's division took Women's wrestling to the next level.
Current Status of Women's wrestling in WWE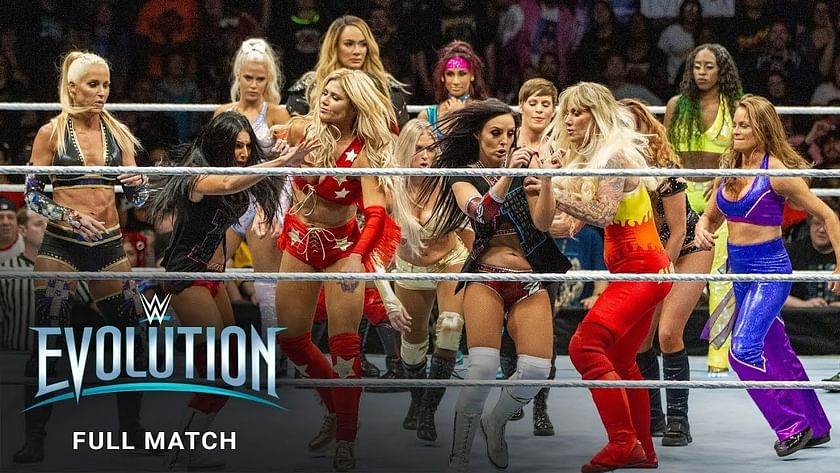 Women's wrestling in WWE has come a long way and it is now an integral part of the company. The women's division has its own championships, and women's matches are often seen in main events and prominent positions of WWE shows. The women's division has three championships - the Raw Women's Championship, the SmackDown Women's Championship, and the Women's Tag Team Championships for the main roster.
WWE's women's division is currently brimming with talented female wrestlers. Wrestlers in the division include Charlotte Flair, Ronda Rousey, Becky Lynch, Bayley, Asuka, Rhea Ripley, and Bianca Belair among others. These female superstars have been responsible for some of WWE's best matches. WWE has also gone forward to the extent of convincing the Saudi Arabia government, with whom the company is in a long-term relationship, to allow women's wrestling to take place in the country.
Women's wrestling has received more time and attention in WWE programming in recent years. Women's matches are now featured on WWE pay-per-views regularly, with storylines featuring women not being limited to just the championships and having character depth.
WWE has also made a concentrated effort in its women's division to promote diversity and inclusiveness. Female wrestlers from all over the world have signed up with the Vince McMahon-led promotion, including Japan, Mexico, and the United Kingdom. WWE has recently employed female referees and commentators, emphasizing the company's commitment to women's wrestling.
Women's wrestling in IMPACT
It becomes necessary to highlight IMPACT Wrestling's contribution to Women's wrestling. Referring to their Women as the Knockouts Division was one of the initial steps taken by the company to establish the notion that the division holds a significant position and responsibility within the company and will be treated with due respect.
When it comes to women's wrestling, IMPACT Wrestling has always been a trailblazer. Women's bouts have been routinely included on the promotion's shows, often receiving equal time and attention as men's matches. Back in 2007, IMPACT was one of the first promotions to offer a women's division. The division has gone through several versions throughout the years, but it has always been a company focus.
The caliber of talent attracted by the promotion is one of the primary criteria that distinguishes IMPACT's women's division. IMPACT has brought in some of the most skilled female wrestlers from across the world since the division's inception. This features, among others, Gail Kim, Awesome Kong, Madison Rayne, and Taryn Terrell. These women contributed to making IMPACT's women's division a powerhouse to be reckoned with.
IMPACT has maintained to bring in top-tier talent in recent years, even as other promotions have started to focus more on women's wrestling. Tessa Blanchard, the first woman to win the IMPACT World Championship in 2020, was one of the most remarkable additions in recent memory. Blanchard's reign as champion was a historic moment in women's wrestling, demonstrating that women could not only fight on an equal level with men but also win major championships, like wrestling legend Chyna was able to in WWE.
The emphasis on storytelling is another important feature of IMPACT's women's section. Unlike some companies, IMPACT has always made sure that the women's matches have a purpose and a plot behind them. This has resulted in some genuinely memorable feuds and bouts, such as Gail Kim's long-running rivalry with Awesome Kong. In the ring, the two women had amazing chemistry, and their matches were some of the most talked-about in the promotion's history. Gail Kim defeated Amazing Kong in a match rated 5 stars by the Wrestling Observer Newsletter in 2008. The match was important since it was the first time the publication had given 5 stars to a women's match in North America.
Women's wrestling beyond WWE
While WWE and IMPACT have been at the forefront of women's wrestling in North America, other promotions have also contributed significantly to the growth and development of women's wrestling globally.
Women's wrestling has gained popularity in the East, with STARDOM, formed in 2010 by former wrestler Rossy Ogawa, becoming one of the world's most notable women's wrestling promotions. STARDOM's roster features some of the world's most skilled female wrestlers, including Japanese stars such as Mayu Iwatani, Utami Hayashishita, and Momo Watanabe, as well as international stars such as Bea Priestley, Toni Storm, and Jamie Hayter. The organization has earned praise for its creative approach to women's wrestling, which combines traditional Japanese wrestling with the high-flying, acrobatic form of wrestling.
Tony Khan's All Elite Wrestling (AEW) also hosts a plethora of talented women who have proved their abilities time and again. Jade Cargill and Britt Baker are two of the biggest stars that AEW has been able to create in their women's division, with the presence of established talents like Ruby Soho and Saraya helping the division grow further.
While NJPW had maintained a distance from women's wrestling in the past, given their relationship with STARDOM, things have changed for the better, with NJPW establishing their own women's division with the intoduction of the IWGP Women's Championship. Even with the title being in its infancy, NJPW has made their intentions of treating the Women's division properly clear by having established veterans like Kairi Sane and Mercedes Mone (fka Sasha Banks) work on building the prestige of the title.