RAW Superstar of the Week (25th March, 2013) - Chris Jericho
2.20K //
27 Mar 2013, 00:58 IST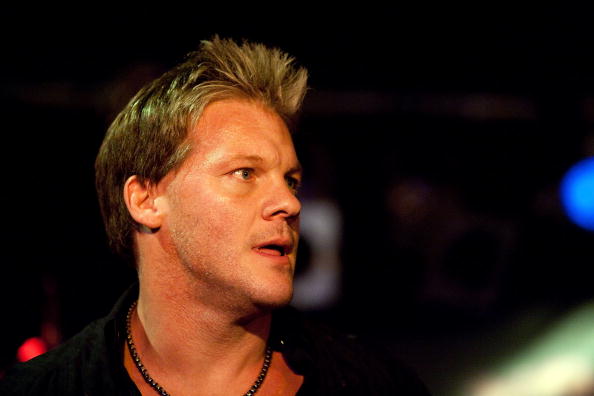 With the road to WrestleMania on its last legs (second-last RAW before WM 29), it is no surprise that the excitement has reached fever pitch, and all the performers are putting out their best stuff and trying to outshine each other. With this year's card and the Hall of Fame stacked pretty solid, the RAW from last night had the performers involved pull out all the stops to get noticed by the fans and the 'WWE Universe'.
The show opened up with the now-familiar excellent mic-work by the straight-edge superstar CM Punk, who has the heel characteristics pat down so much that even Paul Heyman, the master-heel is caught gaping at times. Then, there were amazing performances by Mark Henry, Alberto Del Rio, Jack Swagger, and Ryback, which eventually led to the main event, which was a 'debate' between the WWE champion, The Rock and his opponent, John Cena. There must be a special mention for Ryback, who picked up 2 members of 3MB and delivered a emphatic shell-shock. Count me among the impressed!
However, in my opinion, the star who outshone all of the others was the man who, really to no one's surprise, has been doing that for a very long time through his consistent work. That man is none other than Y2J – Chris Jericho!
In typical Jericho fashion, he managed to make others look as good as him (that's saying something, given how good and sharp he is!) and the recipients of his magnanimity were Fandango, Big E Langston & Dolph Ziggler, all talented and unique performers. Jericho first interrupted Fandango and his routine of self-indulgence with his name, which furthered their angle, and then proceeded to have a fabulous match (yet again) with Dolph, rounding off by bumping for Big E Langston and Fandango, making them look like million bucks in the process.
A veteran warhorse, who truly is one of the best of all time in my opinion, Jericho is unmatched when it comes to making the careers of upcoming wrestlers, while maintaining his reputation with the fans. He again proved that last night, and he didn't even speak on the mic! I can't wait for him to respond to Fandango's attack, both verbally and in the ring, which should happen this Friday on Smackdown.
So, The Raw superstar for this week is 'The Ayatollah of Rock 'n Rolla' Chris Jericho!