Rob Van Dam's Top 5 WWE Bouts
5.26K //
Timeless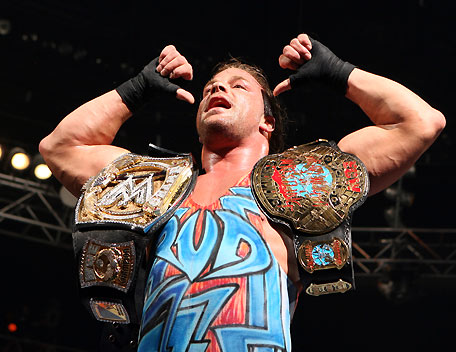 With Rob Van Dam all set to return at the Money in the Bank event, we take a look at the hi-flying hardcore legend's top 5 matches in the WWE.
No. 5 – 4-Way Tag Team TLC Match [RAW 10.07.02]
Teaming up with Jeff Hardy against three other teams, one of which featured Kane fighting on his own after his partner Hurricane was attacked. Enthralling the crowd the bout featured high risk and hi-flying moves which brought out RVD's A-game to the forefront.