Satire: Daniel Bryan accidently married the wrong 'Bella Twin'
43.84K //
18 Apr 2014, 16:58 IST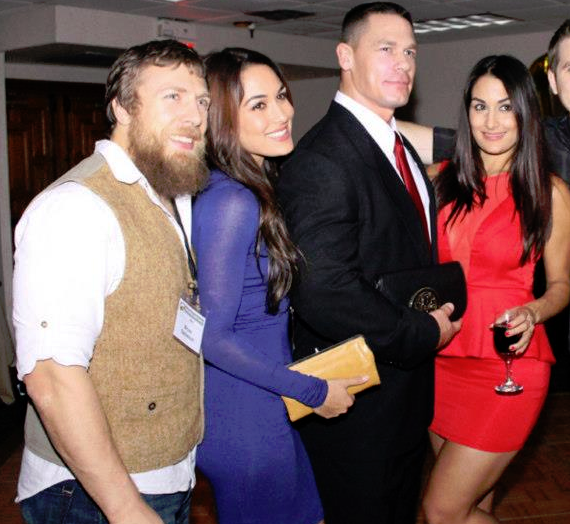 Winning WWE World Heavyweight Championship at WrestleMania XXX made Daniel Bryan so excited that he accidently married Nikki Bella instead of his fiance Brie Bella. Both Bella are twin sisters and this embarrassing goof up happened because both Brie Bella and Daniel Bryan were excited about the wedding.
It was during the honeymoon when Bryan removed his new bride's wedding dress to consummate the marriage and he realized that he had not married fiancee Brie Bella, but instead her identical twin Nikki Bella. Although Bryan liked what he saw, he immediately called Nikki, and Nikki admitted that she did the whole thing because she felt swept up in the excitement.
Bryan's sudden reaction was a 'NO NO NO !!' as reported but sources feel that he might be saying 'YES YES YES' inside his mind.
Such mistakes are a not new for Daniel Bryan as he even accidently proposed the wrong Bella Twin.
Brie Bella was reportedly "a little ticked off" because of this since she was forced to spend her wedding day with her twin sister's boyfriend, John Cena.
When John Cena realised that he was sitting with wrong Bella twin, this was his reaction: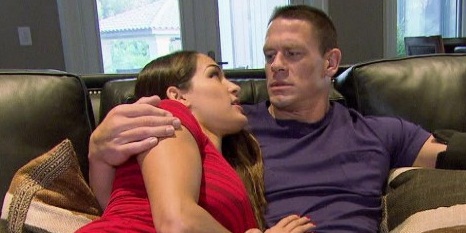 Although he was shocked after he noticed that he was having fun with his girl friend's twin sister, he realised that his famous saying, "YOU CAN'T SEE ME" is appropriate for Bella twins.
Cena immediately called Daniel Bryan and said, "Bryan bro, you are next". Bryan got so scared because last time when Cena got angry with Bryan for proposing Nikki instead of Brie, this is what happened: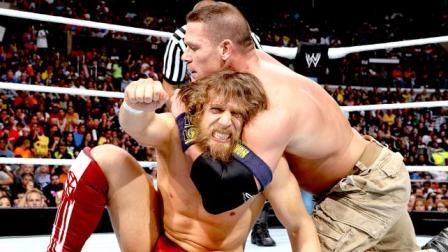 No one knows what happened after the
call as John Cena was seen
at the airport and it is believed that he was flying to face Daniel Bryan. Sources believe that a massive fight broke between the two superstars and Cena was reported to be admitted in hospital: