John Cena turns 46 today. The sixteen-time WWE world champion was born to Carol and John Joseph Cena on April 23, 1977, in West Newbury, Massachusetts. The second of five brothers, John Felix Anthony Cena, went on to captain his college football team and earned a bachelor's degree in exercise physiology.
After his time at Springfield College, The Champ moved to California to pursue a bodybuilding career, but life had other, bigger plans. He ended up carving out a towering legacy as a Hall of Fame-worthy WWE Superstar, billion-dollar grossing actor, platinum-selling rapper, and bestselling author.
He has fewer matches in front of him than behind him in the ring. Thus, fans have learned to celebrate him while he is still an active performer after years of polarizing reactions. In that same spirit, we acknowledge The Cenation Leader's natal day by shining a light on other stars in the business who were born on the same date.
We also explore the possibility of these artists sharing a birthday with one of the greatest literary figures in history: the one and only William Shakespeare!
Here are four superstars who share a birthday with WWE legend John Cena. But first, let's talk about The Bard of Avon.
---
#5 Was William Shakespeare born on April 23?
No one knows for sure if William Shakespeare was on April 23. The first record of William Shakespeare was his baptism on April 26, 1564. It's unclear how old he was during his christening, but many scholars estimate he was about three days old. This could be the case because the ceremony usually takes place soon after the child's birth due to high infant mortality rates.
This is also because The Bard of Avon is generally believed to have died exactly 52 years later, on April 23, 1616. Shakespeare's passing on his birthday gives a certain sense of symmetry to his life that is too romantic to pass up. Unlike John Cena's birthday, the exact date of Shakespeare's birth may always be debated. But, like Cena, his work's reach and influence are undeniable.
The Champ can only hope that his legacy, too, will survive long enough to be celebrated 459 years after he was born.
---
#4 WWE NXT stalwart Dijak was born on April 23, 1987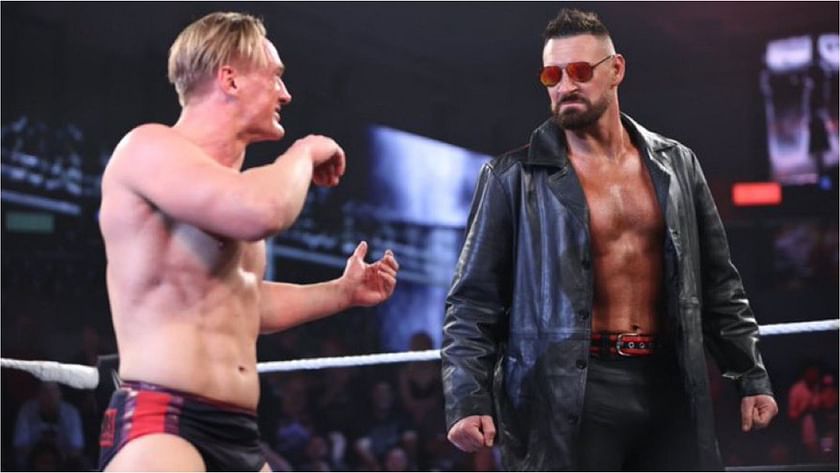 WWE NXT star Dijak, formerly Dominik Dijakovic, is exactly ten years John Cena's junior. The towering superstar is rebuilding his momentum on the developmental brand after an ill-fated run as T-Bar on the main roster. He is currently embroiled in one of the brand's most exciting feuds with Ilja Dragunov, continuing his career resurgence.
On his 36th birthday, we can only hope Dijak will continue progressing and return to RAW or SmackDown. With the draft coming up, the WWE Universe could see him return to the "big time" sooner rather than later.
---
#3 & #2 Current and former AEW Women's World Champions Jamie Hayter and Britt Baker share their birthdays with John Cena
Britt Baker and Jamie Hayter are on-screen best friends in All Elite Wrestling. Baker is a former AEW Women's World Champion, while Hayter is the current titleholder. The duo is embroiled in a bitter feud with The Outcasts and has established themselves as pillars of the company's women's division.
Unlike John Cena, Baker (born 1991) and Hayter (born 1995) did not have memorable stints in WWE. However, they have gone on to achieve great success and fame outside the company. The three have collectively won 18 world titles across two major wrestling promotions. April 23 is definitely the birthday of numerous world champions.
---
#1 Two-time IMPACT World Champion Moose was born exactly seven years after 16-time WWE world champion John Cena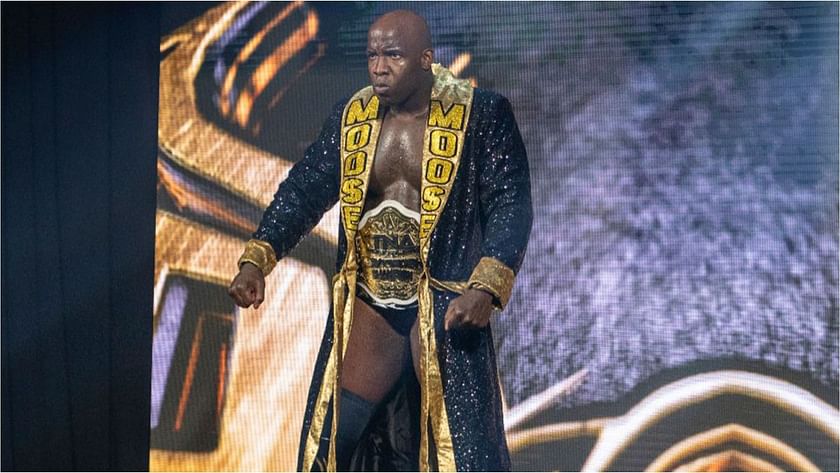 IMPACT Wrestling legend Moose turns 39 today. The inaugural TNA World Heavyweight Champion was born on April 23, 1984, in Seabrook, Maryland, to a Nigerian father and an American mother. He went on to achieve success in football, spending numerous seasons in the NFL.
He then switched to professional wrestling, competing in Ring of Honor and New Japan Pro-Wrestling before finding a home in IMPACT Wrestling. He has since built a legendary career in the promotion but has never crossed paths with John Cena. Could we one day see Moose vs. Cena on an episode of WWE RAW or a premium live event? Never say never.
Poll : Who would win a rap battle?
30 votes