The WWE Championship (currently held by Kofi Kingston at the time of this writing) began life 56 years ago as the World Wide Wrestling Federation Championship - aka the WWWF title.
It was promoted as the premier belt - a World Championship no less, by Vince McMahon Senior's WWWF promotion (formerly Capitol Wrestling Corporation).
Back in 1963, and for many years before that, WWWF was one of many regional promotions under the National Wrestling Alliance banner. The NWA would choose a World Champion by committee from one of these companies and then request that World Champion tour all of the other promotions, usually against each of it's top stars.
Under this model, most of these regional promotions thrived in their local strongholds and not one of them would promote outside of boundaries drawn up by the NWA.
Rogers's bookings as NWA Champion were controlled by McMahon Sr and his second in command, Toots Mondt. Rogers was a box office sensation, particularly in their North East stronghold, New York. Rogers found himself being booked more and more frequently in the New York area to the detriment (in the NWA's eyes) of other regions.
Therefore, the NWA committee began to make plans to relieve Rogers of the title. That occurred under protest from McMahon Sr. and Mondt on January 24, 1963, when Rogers dropped the belt to Lou Thesz. Rogers's hugely successful title run was over.
Or was it?
McMahon Sr immediately resigned from the NWA, following Rogers's title loss and established his own World title, the WWWF Championship and appointed Rogers as his inaugural champion.
That's what really happened anyway. In a pre-digital age, McMahon Sr. was able to dupe the public by falsely advising them that Rogers had won a tournament in Rio de Janeiro, Brazil to claim the new title.
The WWWF Championship was now in circulation. 56 years later, it is the most famous and respected World title in the world.
This series of articles will cover every single title reign in the belt's illustrious history.
Nature Boy Buddy Rogers (April 11, 1963 - May 17, 1963)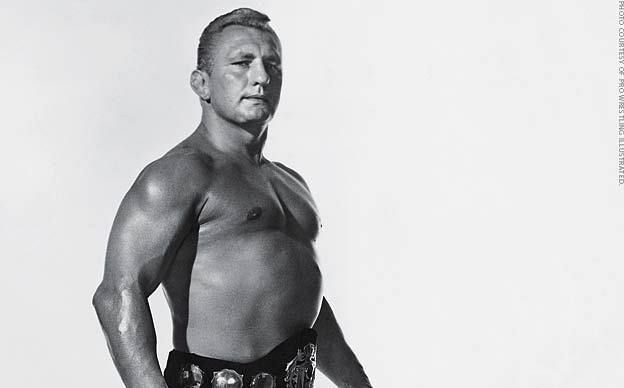 The Nature Boy Buddy Rogers would inspire generations of wrestlers, most notably Ric Flair. With his bleached hair, flashy looks and impassioned promos, Rogers was a box office sensation in the 1950s and early 1960s.
As one of the biggest draws of the era, Rogers was an obvious choice for NWA World Champion; a title he held from 1961 to 1963.
A sensation in the North East, he was also the only choice to lead McMahon Sr's WWWF promotion when they split from the NWA in April 1963.
Rogers was credited with having defeated Antonino Rocco in a fictional tournament final to become the first ever WWE Champion. His reign would be short lived, however, due to his advancing age and developing heath issues - predominantly heart problems. However, Rogers's influence would be far reaching.
The 16 time World Champion, Flair would pay tribute to Rogers by utilizing his Nature Boy nickname, bleaching his hair and performing his signature strut and Figure 4 leglock finisher.
Bruno Sammartino (May 11, 1963 - January 18, 1971)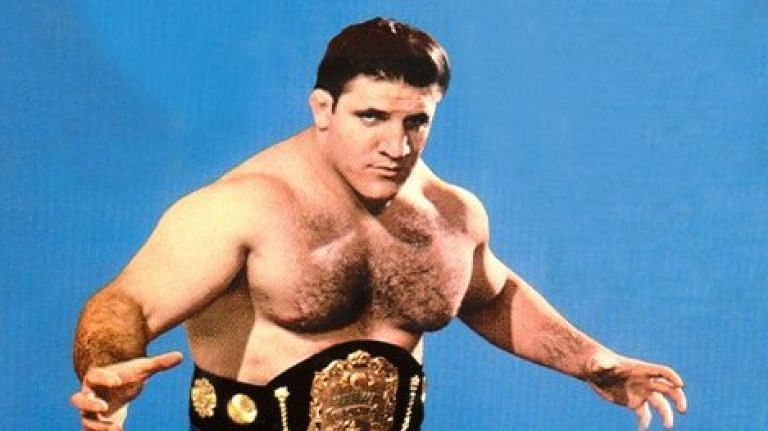 One name is synonymous with the WWE Championship more than any other. That name is Bruno Sammartino.
Having established his WWWF Championship as a World title, Vince McMahon Sr. looked to replace his flashy, box office sensation World Champion, Buddy Rogers, with a younger, stronger model.
Sammartino was the perfect fit. The Italian American was a four year pro in 1963. A former state powerlifting champion, Sammartino was immensely strong and powerful.
He lifted the title from Rogers on May 17, 1963 in just 48 seconds. Rogers had been hospitalized that day and made it out of his hospital bed just long enough to be crushed by Sammartino's over the shoulder backbreaker finisher. With 19,000 fans looking on at Madison Square Garden, Sammartino became the main man.
His reign would be far more successful than Rogers's short run - far more successful.
Sammartino's first WWWF title reign lasted a whopping seven years and eight months. That is a record that will never be broken.
Sammartino was a box office smash and contested hugely successful title matches with the likes of Gorilla Monsoon, Giant Baba, Boris Malenko, Killer Kowalski, Freddie Blassie, The Sheik, Gene Kiniski and many, many others.
Sammartino sold out Madison Square Garden repeatedly and amazingly his reign would have lasted even longer had McMahon Sr. had his way.
The WWWF Champion had become weary of the grind and the grueling 29 day per month schedule. He was also having serious back issues. He needed to drop the belt. Reluctant but understanding, McMahon Sr. acceded to his champion's request and permitted Sammartino to drop the strap to Ivan Koloff.
The longest WWE Championship reign in history was finally over.
Ivan Koloff (January 18, 1971 - February 8, 1971)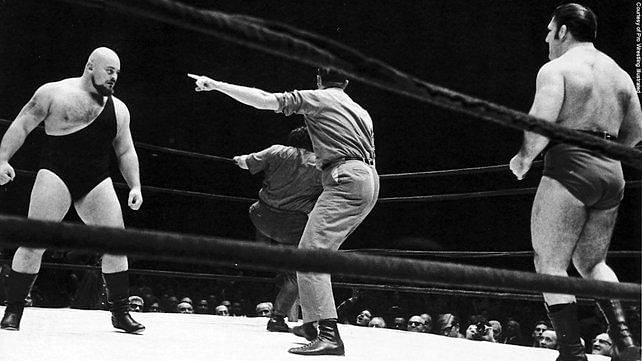 The "Russian Bear" Ivan Koloff actually hailed from Canada, but despite his true heritage he was one of the most feared "foreign" menaces in American wrestling history - particularly during the 1960s and 1970s.
The most famous moment of Koloff's long career was his WWWF Championship winning effort that ended the legendary, record breaking seven year title reign of one Bruno Sammartino.
That incredible event took place in front of a 20,000 sold out crowd at Madison Square Garden on January 18, 1971.
You could hear a pin drop in MSG, when Koloff pinned Sammartino clean as a whistle following a kneedrop from the top rope. Sammartino would later state that he thought he had gone deaf following the decision due to the complete silence in the arena. In truth, the crowd were in a state of shock that their invincible champion had been defeated.
Koloff's reign isn't remembered for much of anything else, and it ended just three short weeks later.
Koloff was the first transitional champion in the title's history; a caretaker to pass the belt from Sammartino to the next babyface super draw. That man would be...
Pedro Morales (February 8, 1971 - December 1, 1973)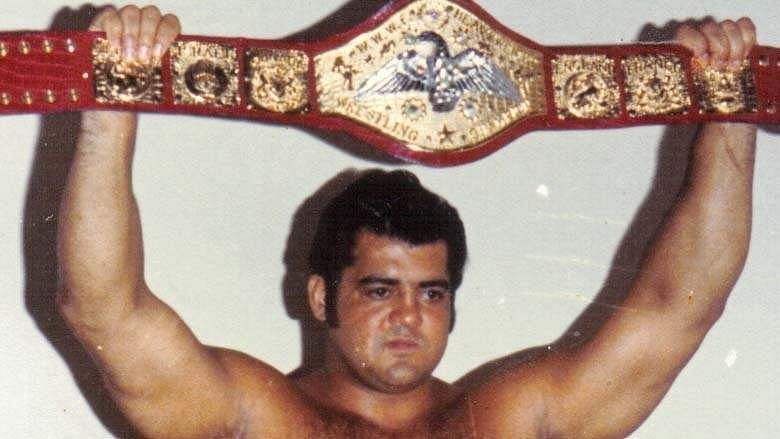 Rarely hailed in 2019, Pedro Morales was actually one of the most popular WWE Champions of all time.
To date, Morales is the only living member of the WWE Hall of Famer not to accept his award in person. This is due to the Hispanic superstar shunning the spotlight since his retirement in 1987 up until his death in early 2019.
However during his prime years in the 1970s, Morales was a successful box office draw and formed a strong relationship with the ticket buying public.
Unfortunately for Morales, despite his popularity with the Hispanic market and New York crowds, his appeal with the other regions dimmed over time. Simply put, he was just not as popular as Sammartino. Therefore in 1973, Vince McMahon Sr. began to make overtures to Sammartino to replace Morales as champion.
Morales's near three year reign on top would be terminated by Stan "the Man" Stasiak, in preparation for Sammartino's return to the summit of the promotion.
Morales would earn further success after his World title reign as Intercontinental Champion in the early 1980s and Tag Team Champion as well. He would become the first triple crown winner in WWE history by winning all three of the promotion's major titles.
Stan Stasiak (December 1, 1973 - December 10, 1973)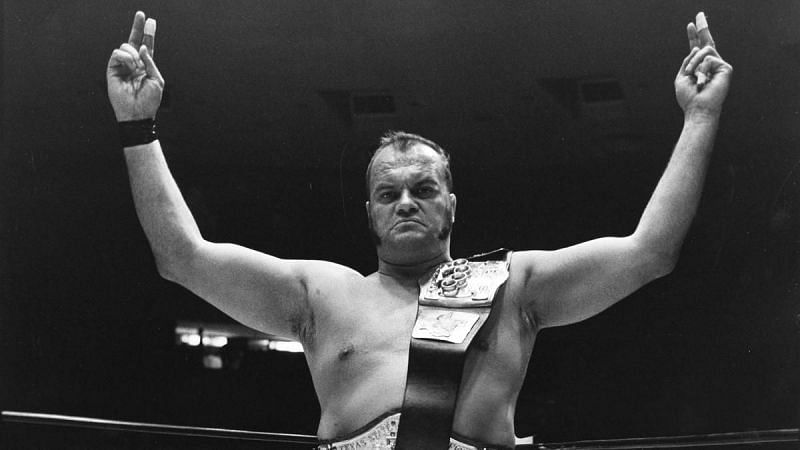 Stan Stasiak was the most surprising of the early WWE Champions.
Unheralded as a major star, Stasiak nonetheless was a reliable and solid worker who had been a contender to Pedro Morales's WWWF Championship in 1971.
He was again promoted as a contender to the strap in late 1973, specifically to transition the belt from Morales to Bruno Sammartino.
Stasiak's title winning effort occurred on December 1, 1973 in Philadelphia. He lifted his shoulder just before the count of three following a back suplex spot while Morales's shoulder stayed down for the three.
However, fearing a backlash from the sellout crowd, Stasiak was not announced as the winner or awarded the belt on the night. Instead he was hurried from the ring backstage. The fans in the arena had no clue Morales had lost the title.
The public were made aware of the title change several days later when Stasiak was announced on television as champion.
On December 10, 1973, the transition was complete when Sammartino dethroned Stasiak to become champion once again.
Bruno Sammartino (December 10, 1973 - April 30, 1977)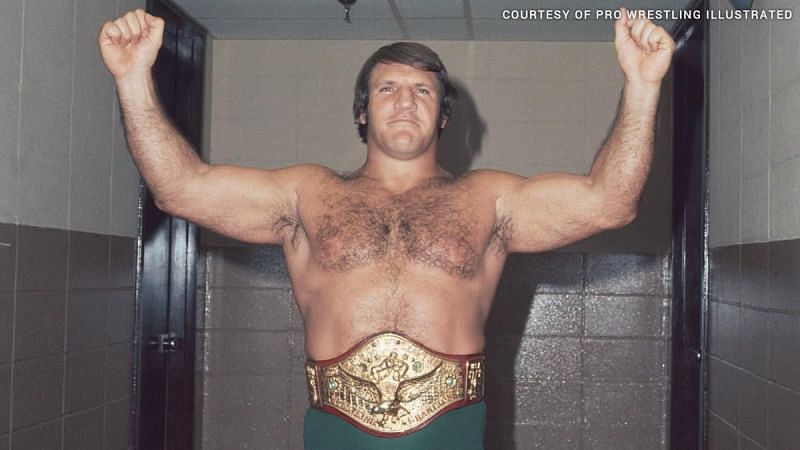 "The Living Legend", Bruno Sammartino became the first two time WWE Champion when he defeated Stan Stasiak on December 10, 1973.
However, what is less well known is that Sammartino did not want to be champion for a second time.
Sammartino had grown tired of the 7 day per week grind as champion and was enjoying a much lighter schedule following the end of his title run in 1971.
It took plenty of persuasion from Vince McMahon Sr. in order for Sammartino to acquiesce and accept a second title run.
He finally did so in late 1973, when McMahon Sr. promised him a light champion's schedule, matching the 2-4 matches per week he was currently working and a guarantee that he would only work outside of his home state of Pittsburgh for big shows in lucrative markets such as New York and Philadelphia.
Also, McMahon Sr. insisted that Sammartino's reign would only last for around 12 months as per Sammartino's wishes. However, the new WWWF Champion would hold the strap for over three years.
During that time he contested hugely famous title defenses with his 1971 conqueror, Ivan Koloff, as well as Bruiser Brody, Stan Hansen and others before he finally called time on his reign in spring 1977, informing McMahon Sr. that he had to find a replacement. Sammartino's long relationship with the WWE Championship was finally over.
Stay tuned, right here at Sportskeeda for Part 2, coming soon!
Edited by Kevin C. Sullivan