Top 10 Father-Son duos in the WWE
31.21K //
17 May 2015, 11:47 IST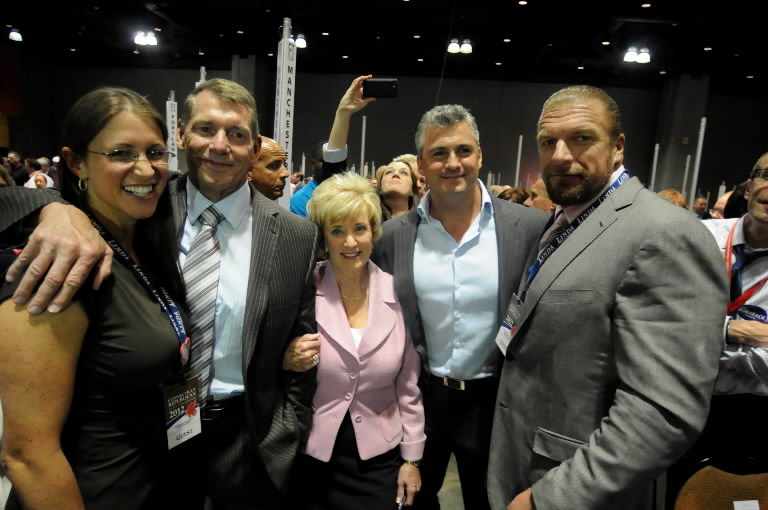 Since its inception in the year 1980, WWE has seen many talented young superstars who have changed the course of the business. Some superstars have passed on their legacy in the form of second generation and third generation superstars. Some of these next generation superstars have made it very big in the business and went on to become huge sporting icons.
Some of them were unsuccessful and some others have totally failed. There is a long list of names of second and third generation superstars in the WWE but for now let us recognise the ten best father-son duos of the business.
10. Ric Flair and David Flair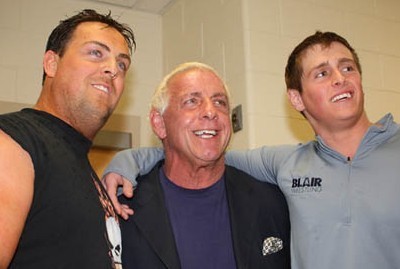 The most contrasting pair of the lot comes to mind first. Ric Flair was undoubtedly one of the biggest icons in the WWE. He is a 16-time World Champion, a record that was still unbroken even today. He was also a 10-time NWA World Champion and an 8 time WCW World Champion.
He was greatness personified and enjoyed the life of a champion in the WWE ring. The 'Nature Boy' also was part of many interesting factions in WWE and was also a 'Hall of Famer'.
David Flair, a second generation superstar, the son of Ric Flair spent a brief time with WWE. Saying that David's career was an unsuccessful one in WWE would be an understatement. His run in WWE came to a halt within a very short span of time. Notable ones in David's career are his match with The Undertaker and William Regal, of which he lost both.
9. Carlos Colón Sr. and Carlito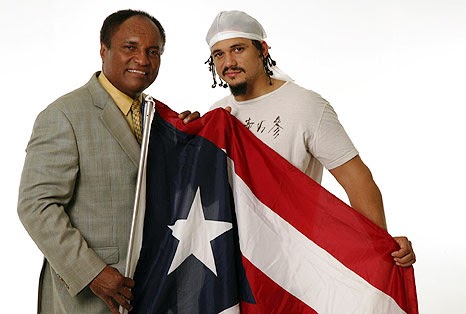 The first thing that flashes in our memories when the name Carlos Colon Sr. is mentioned is his record 26-time WWC Universal Heavyweight Championship reign. He defeated NWA World champion Ric Flair in a "title unification" Steel Cage match in Puerto Rico in 1983.
Carlos was also famous for his uncountable WWC accomplishments. Add to this list, Carlos Colon was inducted into the WWE Hall of Fame, class of 2014, which in itself was a phenomenal achievement.
Carlito, a second generation superstar, was a part of the WWE roster during (2003-2010). Carlito has been highly successful in WWC with numerous accomplishments and was a multiple-time Universal champion. In the WWE also, he won the Tag Team Championship, the US title and the Intercontinental Championship on a few occasions.