| | |
| --- | --- |
| Full Name | Theodore Marvin DiBiase Sr. |
| Date of Birth | January 18, 1954 |
| Nationality | USA |
| Height | 6'3" |
| Family | Melanie DiBiase (m. 1981), Jaynet Foreman (m. 1973–1980) |
Ted DiBiase Sr. : A Brief Biography
Theodore Marvin DiBiase Sr. is an American retired professional wrestler, manager, and color commentator. DiBiase is a former three-time WWF Tag Team Champion and Million Dollar Champion. He is a former King of the Ring winner and WWE Hall of Famer.
Professional Wrestling Career
Early Years (1974-1987)
In 1974, DiBiase made his debut as a referee. In 1975, he debuted as a wrestler. He spent the decade wrestling for several promotions, such as UWF, NWA, and NJPW. During his time in NJPW, DiBiase won the NWA United National Championship. In 1985, he and Stan Hansen won the PWF Tag Team Champions.
WWF (1987-1996)
The Million Dollar Man and Money Inc. (1987-1992)
In 1987, he made his WWF debut. In June, DiBiase changed his gimmick to "The Million Dollar Man". The character was despised by the audience and ti gained popularity. In 1988, he won the King of The Ring tournament. He tried to buy the WWF Championship from André the Giant, but the title was relinquished immediately. At WrestleMania IV, Randy Savage defeated Ted DiBiase in the finals to crown a new WWF Champion. In 1991, he lost the Million Dollar Championship to Virgil at SummerSlam.
Between 1992 to 1993, DiBiase formed a tag team with Irwin R. Schyster called Money Inc. DiBiase won the WWF Tag Team Championship with Irwin R. Schyster on three separate occasions. Money Inc. was a dominant tag team that defeated several high-profile teams throughout their run. In 1993, after a series of losses, DiBiase left the company.
In 1994, DiBiase returned and formed a stable called Million Dollar Incorporation. The stable consists of IRS, Bam Bam Bigelow, Nikolai Volkoff, Kama, King Kong Bundy, Sycho Sid, and 1-2-3 Kid. The stable lasted for a year while DiBiase began commentating and managing wrestlers. DiBiase introduced Stone Cold and gave him the Million Dollar Championship.
WCW (1996-1998)
In 1996, DiBiase debuted for WCW and joined WCW. During his time with WCW, DiBiase was a manager and occasionally commentated for the shows. In 1998, he left the company.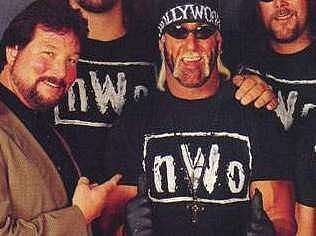 WWE (2004-Present)
Between 2004-2008, DiBiase became a backstage producer and worked with the creative team. After quitting his backstage duties, he made several sporadic appearances for WWE. He headlined the 2010 WWE Hall of Fame. In 2021, he was involved in a storyline between Cameron Grimes and LA Knight for the Million Dollar Championship. He managed and assisted Grimes to win the title against LA Knight.
Championships and Accomplishments
| | |
| --- | --- |
| Championship | Number of Times |
| NWA United National Championship | 1 |
| PWF World Tag Team Championship | 2 |
| World Tag Team Championship | 1 |
| NWA Central States Heavyweight Championship | 2 |
| NWA National Heavyweight Championship | 2 |
| NWA National Tag Team Championship | 2 |
| Mid-South North American Heavyweight Championship | 4 |
| NWA North American Heavyweight Championship | 1 |
| NWA United States Tag Team Championship | 1 |
| Mid-South Tag Team Championship | 6 |
| NWA Western States Tag Team Championship | 2 |
| NWA Missouri Heavyweight Championship | 2 |
| WWE 24/7 Championship | 1 |
| Million Dollar Championship | 2 |
| WWF North American Heavyweight Championship | 1 |
| WWF Tag Team Championship | 3 |
| King of the Ring | 1 |
| WWE Hall of Fame | 1 |