Roman Reigns' tenure as the Undisputed WWE Universal Champion is something that will go down in history. While many have tried to dethrone Reigns, their attempts have gone in vain. The Tribal Chief's domination in the squared circle makes many fans wonder if there is someone who could challenge him.
WWE has many capable wrestlers who could challenge Reigns. However, it won't be a surprise if someone like Conor McGregor comes to the WWE and challenges Reigns and maybe even dethrones him. In fact, last month, the former UFC Lightweight Champion took shots at The Tribal Chief in a series of tweets.
Reacting to a rumor about Reigns staying champion till 2024, McGregor insulted The Tribal Chief. While these tweets by McGregor just seemed like he was being his usual self, things got interesting when he mentioned WWE SummerSlam.
"Summerslam I'll pull in on the yacht. Roman and Paul out the bus."
These tweets by McGregor could be purely out of fun. However, considering the fact that Endeavor announced the merger of WWE and UFC, it won't be a shock to see McGregor appear at SummerSlam. McGregor has got both the combat and mic skills required to be a WWE Superstar.
---
Paul Heyman went after Conor McGregor in an interview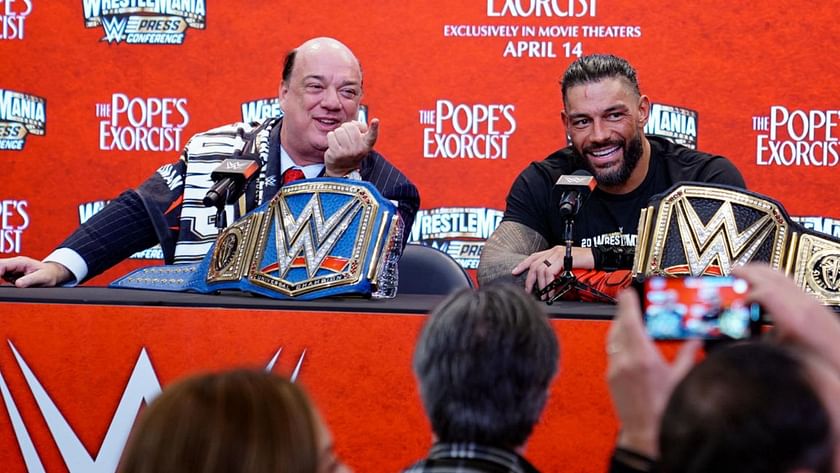 While Conor McGregor's comments on Roman Reigns and Paul Heyman have drawn a lot of attention, this is not the first time that the two parties have gotten into an argument.
Heyman took a massive shot at McGregor in an interview with Ariel Helwani. He mentioned that at 57, he was thriving at the top of the industry and would like to see what McGregor does when he turns 57.
"I'm not a grandfather, but I appreciate the fact that I'm old enough to be one, number one, and I'm still thriving on top. I would like to see if Conor McGregor at 57 is still thriving at the very top of his entire industry. We'll see if he's even relevant at 57. We'll see if he even lives to 57 with his lifestyle now, number two."
Further in the interview, Paul Heyman explained why he called McGregor a "Roman Reigns wannabe."
"He, as a Roman Reigns wannabe, did the Paul Heyman style, you know, title on each shoulder, and, you know, gave a shout-out to himself, of course, he did. You know, the ultimate self-promoter in Conor McGregor, you know, standing nine feet tall and weighing 155 pounds and five foot four. So, with that in mind, I said, 'Look at McGregor, a Roman Reigns wannabe', and of course, you know, he said, 'Oh, be careful grandpa. I'll break your jaw in three places."'
---
Paul Heyman also claimed Conor McGregor would get smashed by Roman Reigns
Since his UFC debut, many have believed Conor McGregor would be a perfect fit in WWE thanks to his impeccable promo skills and his acumen as a top-tier MMA fighter.
However, Paul Heyman does not carry the same opinion. He stated in a tweet that McGregor would get smashed like anyone else if he steps in the ring with The Tribal Chief Roman Reigns.
"@TheNotoriousMMA would get SMASHED just like anyone else who dares to oppose the #TribalChief@WWERomanReigns!"
It will certainly be interesting to see whether Roman Reigns and Conor McGregor eventually face off in the ring. The two stars are at the top of their respective industries, and a clash between them would certainly send fans into a frenzy.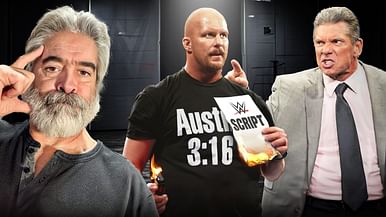 How Stone Cold was born in 2 minutes