WWE Royal Rumble 2023 is approaching soon and one of the biggest names linked to the event is Big E. His return has been on the minds of the WWE Universe for a considerable time now.
Initially, there was a lot of concern about the former World Champion's medical status. Rumors of an early retirement took precedence when The New Day member gave his thoughts on the matter. However, since his latest recovery update, fans have gained a glimmer of hope for his wrestling return.
For those unknown, Big E suffered a broken neck last year on the March 11 episode of SmackDown. The career-threatening incident occurred when Ridge Holland botched an overhead belly-to-belly suplex attempt and caused E to land awkwardly on his neck.
Midway through his recovery, the 8-time Tag Team Champion announced on social media that his C1 wasn't healing properly although he didn't require any surgery. The latest update on his neck injury was more positive.
In an interview with These Urban Times, the 36-year-old disclosed that his return would be sometime after March.
"I have to get some more scans at the one-year mark in March, and then we'll see how everything's looking, but we'll see from there… I was very fortunate, so I just want to make sure I'm making the best decision for myself, so we'll see in March."
This means Big E won't be part of the Royal Rumble 2023 action. The chances of participating in WrestleMania look bleak too. He is currently back at home in Tampa to complete his recovery process.
The WWE superstar recently attended the Campus Rush Tour which WWE had planned in October last year. Always the goofy character, he seemed in good spirits and gave valuable teachings to future WWE athletes.
---
How could WWE utilize Big E's return?
A lot of changes have transpired since the 36-year-old was put on the shelf. Ridge Holland, his former rival, is now a babyface alongside Sheamus and Butch. The Brawling Brutes will face The Viking Raiders tonight to decide the No.1 Contender for the SmackDown Tag Team Championships.
Meanwhile, Big E's stablemates Kofi Kingston and Xavier Woods are the reigning Tag Team Champs on NXT. One of the original members of The New Day, could Big E return to WWE and rejoin his party on the black and gold brand? Triple H could have that in mind.
In another case, Kingston and Woods may join E and bring the band back together on the main roster after their title reign comes to an end. The New Day would then target the SmackDown Tag Team Championships, a route made easier if The Usos are dethroned by that time.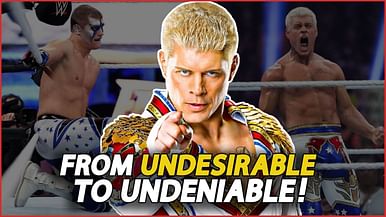 How Cody Rhodes returned to WWE and change pro wrestling forever!
Edited by Gurjyot Singh Dadial