Wrestlemania 29: Predictions
1.87K //
28 Mar 2013, 16:41 IST
This years WM seems to be more exciting than previous year's.Here is my prediction of all known matches so far..
1.Intercontinental Title Match:
The Miz is using "Figure 4 leg lock" very well and that could lead him to victory at this year's WM. But Wade Barrett is very strong rival. He is trained by William Regal and he is also former Nexus Leader. So this competition is going to be "Awesome".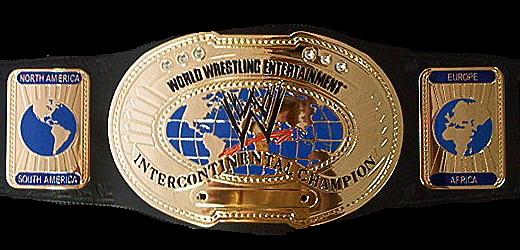 My Prediction :  Wade Barrett
2.WWE Tag Team Championship:
Kane and Daniel Bryan makes a great team but Big E Langston will play a huge role in that championship match.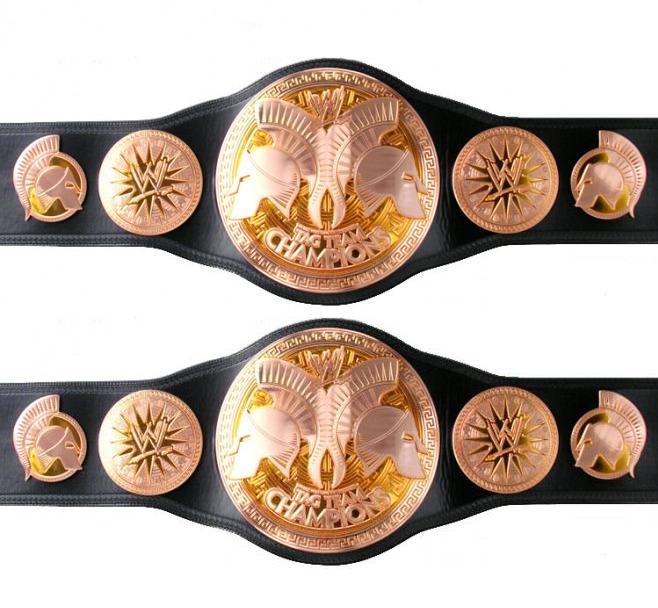 My Prediction : Kane and Daniel Byran
3.Ryback and Mark Henry:
Ryback reminds me of Goldberg but he lacks one thing …The Spear. There will be thousand of Ryback's fans chanting …"Feed Me More….Feed Me More"  in the arena. On the other hand Mark Henery is World's Strongest Man and former World heavyweight Champion. And his doing in last few weeks clearly shows that.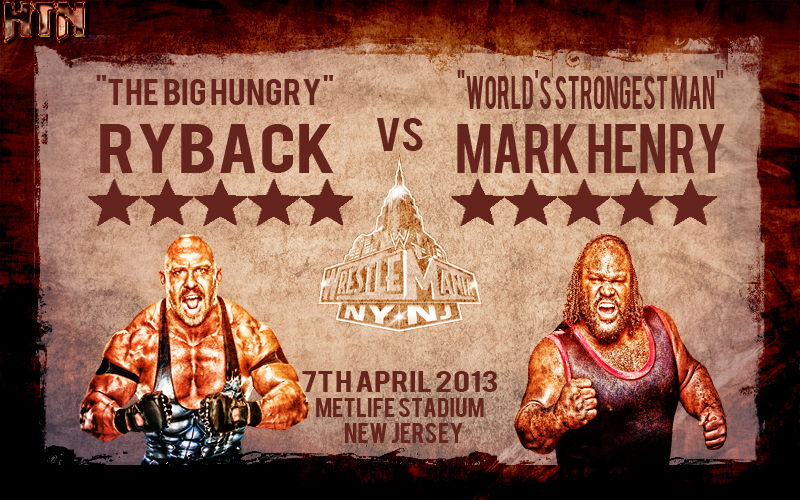 My Prediction : Ryback
4.6 Man Tag Team Match:
I am not sure who is gonna win this match. The Shield is a well organized team that has defeated team of Cena, Ryback and Sheamus and again team of Jericho,Ryback and Sheamus on Monday night Raw. But Sheamus and Ortan make a perfect team and maybe they will go for Tag Team Championship someday. And since Big Show has added more power to the team,I am with Team Ortan.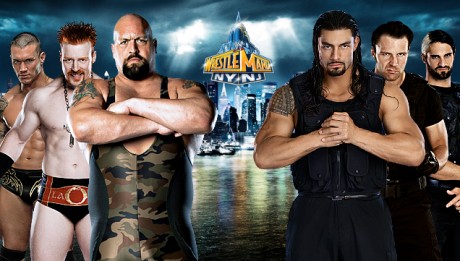 My Prediction: Team of Ortan, Sheamus and The Big Show
5.Jericho vs Fandango:
Fandango didn't compete in any of his matches so far and his First match is at Wrestlemania ? This  is clearly very upsetting. I hope Walls of Jericho will teach him some manners.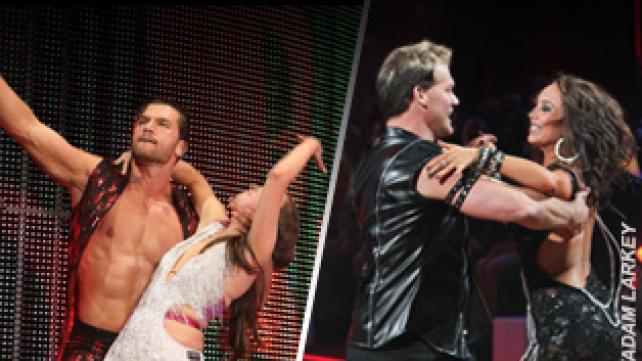 My Prediction: Chris Jericho
6.No Holds Barred Match:
Triple H's return surprised WWE Universe but that was very obvious. Someone has to stand against Brock Lesner. HHH tried to do that at Summer-slam but he failed and this is his final chance for him to show the world why he is "King of Kings". I think HHH will win this match because earlier we have heard a news of Stephanie McMahon to be involved in that match.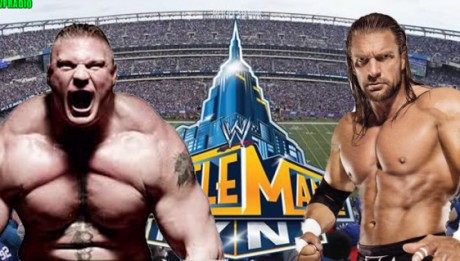 My Prediction:Triple H
7. 8 man Tag Team Match:
Not very much interested in that match. I think that match was added because there wasn't any Divas match at WM.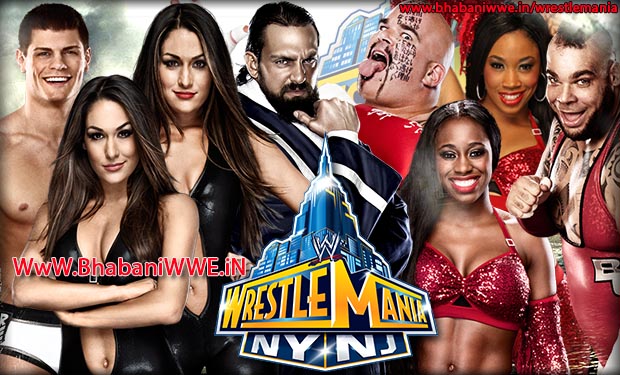 My Prediction : Brodus Clay and Tensai with Naomi and Cameron
8.The Undertaker vs CM Punk:
Punk's fans… please forgive me but he is going to hell. His actions on past few weeks on Raw made The Undertaker extremely angry. So in this "Streak vs Respect" Match i am  with The Undertaker. It will be 21-0 at this years WM.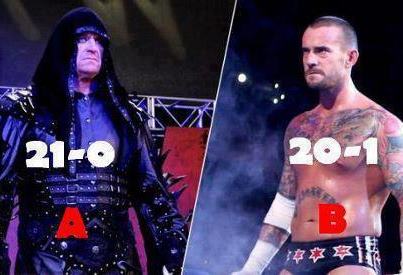 My Prediction: The Undertaker
9.World Heavyweight Championship Match:
We saw a different Jack Swagger when he returned. He looks more dangerous than before. and Del Rio will do anything to remain Champion. Ricardo Rodriguez saved him many times before but now what Del Rio will do ? Both Swagger and Del Rio have a strong submission move. Del Rio has defended his title many times but this time thing are changed.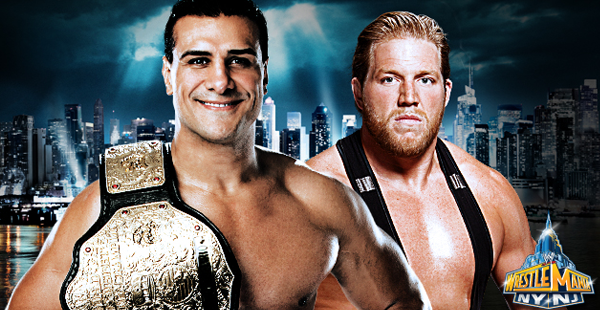 My Prediction: Alberto Del Rio
10. WWE Championship Match:
John Cena has one more chance to prove himself. And because it is rematch for last year's WM, It will be "Once more in a Lifetime Match" for John Cena. He had a lot of chances of winning WWE Championship and he lost all. That caused him losing some of his Popularity. On the other hand The Brahma Bull is confident about his victory over Cena. Cena knows very well if he losses this match, things will never be the same. I am The Rock's Fan but i i'll go for Cena.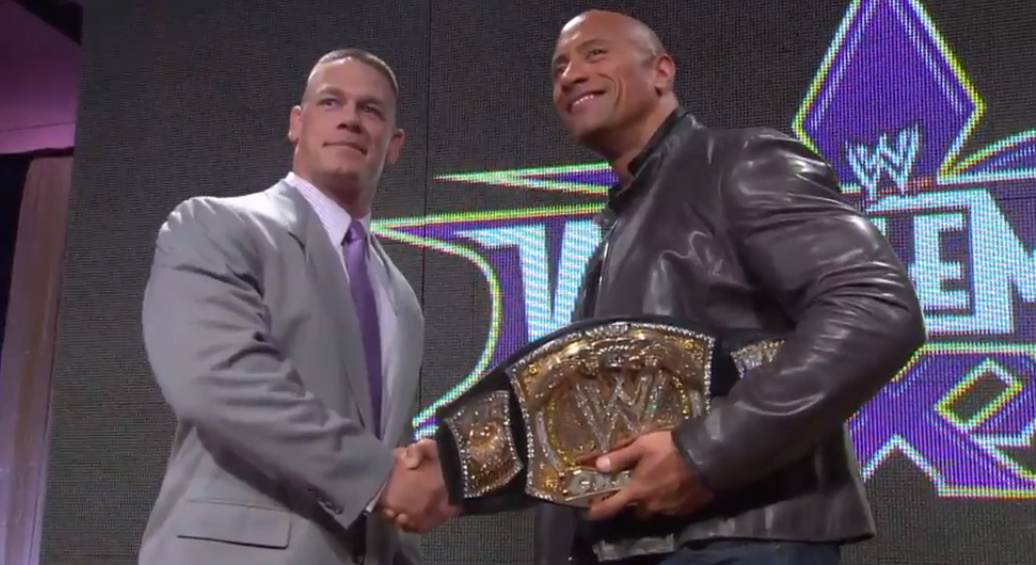 My Prediction: John Cena
That was my prediction but nobody knows what will happen. As it is said..
"Prediction is very difficult, especially if it's about the future." –Nils Bohr
So anything can happen at this year's WrestleMania. Stay tuned and Just Bring it.