Brock Lesnar would continue to dominate after WrestleMania 32We are just 50 days away from the biggest and most picturesque WWE PPV of the year – WrestleMania.On the road to WrestleMania every year, we a lot of returns, unique match setups and excellent storylines. Interesting scenarios have already shaped up this year as well, but there are certain things that we and the WWE missed out on due to varied reasons.Unfortunately, a gap of 50 days isn't just enough to carve out good storylines that are pending. As part of this slideshow, let us have a look at 3 such things that should happen after WrestleMania 32-
#3 Braun Strowman in singles action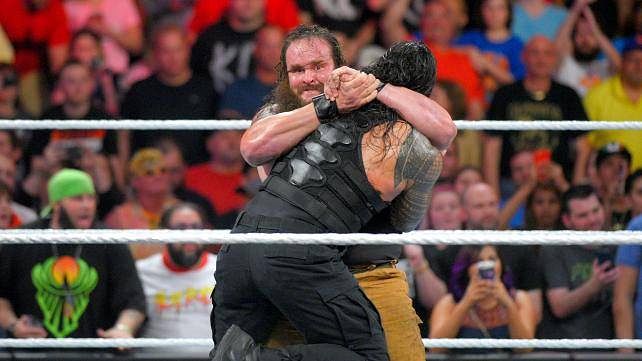 The newest member of the Wyatt family, known as the Black Sheep – Braun Strowman has become an interesting star these days. This guy is still undefeated and has already proven his potential by attacking big names like Reigns, Big Show, Brock Lesnar and Ambrose.
He has become the difference maker in the Wyatt family and has been very influential these days. He has never been dominated by other superstars on the roster, let alone defeating him.
There was talk that Braun would compete at WrestleMania 32 and he would be facing The Undertaker at the event. We are not sure if this would really happen and even if it happens, that would be a tough call for WWE to pick the winner. He is also rumored to face Brock Lesnar at Summerslam and Roman Reigns for the WWe title leading up to the summer extravaganza.
We have grown accustomed to see Strowman be a part of the family and rarely compete in singles matches. This is something that should come to an end after Mania. Don't let this monster fight alongside Rowan or Harper.
Fans would love to see him wrestle in singles matches and headline PPVs. There is no harm with his brothers watching his back, but it would sound better if he can wrestle opponents, defeat them single-handedly and prove his mettle.
No doubt he would be well received by the fans if he does show immense improvement and a skill set that is currently lacking.
#2 John Cena\'s 16th World title reign and heel turn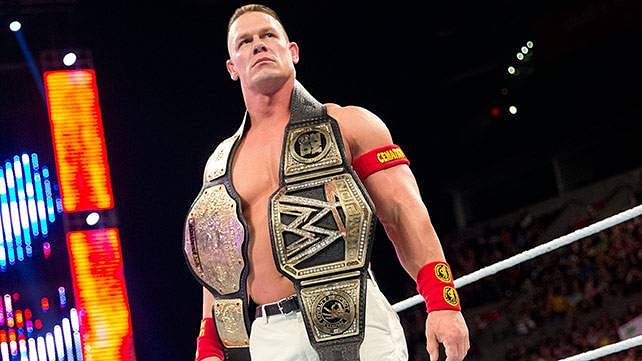 Last year at the SummerSlam PPV, John Cena's dream of winning the 16th World title was shattered by Jon Stewart – the host of the PPV.
Next day on RAW, Stewart admitted that his actions were intentional and explained that he didn't like Cena equalling the record of the legendary Ric Flair. Since then, Cena never got a fair chance to win the title. He is currently out of action and when he makes a comeback, he is sure to get a title shot.
Cena should win the title by the end of this year and equal Flair's record for holding the most number of World titles. One more thing that should happen is his heel turn.
Cena has lost a good share of his fan base and his goody character isn't doing any good for him or the company. So it is high time that Cena turns heel and a heel Cena winning the title is something we all would really love to see.
#1 Dean Ambrose vs. Roman Reigns vs. Seth Rollins for WWE Championship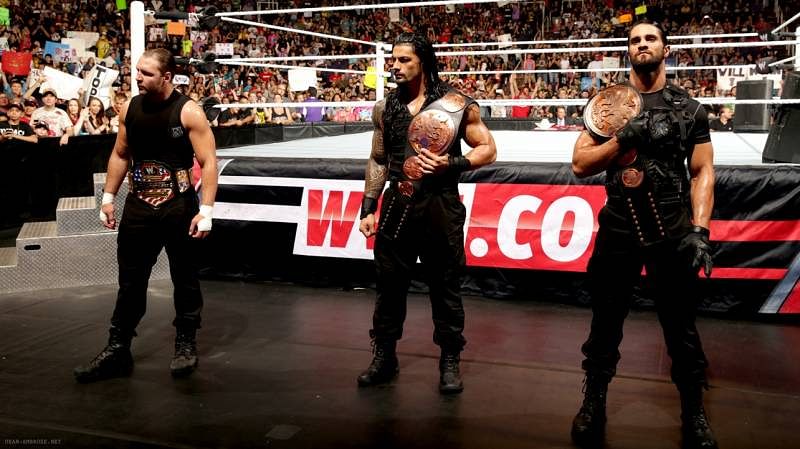 If everything had gone as planned for WWE this year, we could have witnessed a match between Dean Ambrose, Seth Rollins and Roman Reigns at WrestleMania 32. Unfortunately, Seth was injured at a WWE live event which totally changed the plans of the Creative team.
These former members of the Shield competing for the ultimate prize in the company is something we all have would loved to see. All three of them have already established themselves on the roster and each of these superstars boasts of the huge fan base they have accrued over the years.
Seth is set to return by May and if that goes as expected, he would obviously pick things up from where he left off before the injury. By that time, it was expected that Reigns will be the Champion, and building a bitter storyline between these two will not be a tough task for the creative.
Also, with a Dean Ambrose heel turn on the cards, it wouldn't be surprising to involve Dean in the mix and there is a high possibility of this match becoming a reality sooner or later. The quicker this happens, the better it is for the WWE universe.
Who would not want the visual feast?