More than 15 years after Molly Holly walked away from her full-time WWE career, it was announced that the former two-time Women's Champion would be the first inductee into the 2021 WWE Hall of Fame class.
The Hall of Fame Ceremony is currently scheduled to take place on Tuesday, April 6th, and will be streamed exclusively on Peacock TV. The Ceremony will also include the stars who were added to the class last year but were unable to have a ceremony due to the restrictions following the COVID-19 pandemic.
Molly Holly is one of the crop of women who inspired many of the females who currently populate the WWE locker rooms and has returned to the company for several cameo appearances in recent years. Holly's last WWE appearance came back at RAW Legends Night in January.
There are many WWE fans who won't be familiar with Molly Holly, so here are some interesting facts about the former superhero to bring you up to speed.
---
#5. Molly Holly was part of the only ever WWE women's Hair vs. Hair match - and it was Molly's idea
Molly Holly was the Women's Champion heading into WrestleMania 20, but this was in a time when the women's division wasn't being taken seriously. WWE had some plans for other women to be part of the show and only one match to be added to the card.
This meant that Molly was forced to think outside the box in order to ensure that she would be able to defend her Women's Championship at the biggest show of the year.
As part of an interview with Ring The Belle back in 2019, Holly revealed that she came up with a plan to have a Hair vs. Hair match and even told Stephanie McMahon that she would have her head shaved in order to be on the card.
"I was a champion, and the writers told me that there was only room for one women's match at WrestleMania. They were going to do a pillow fight or a mud match. I was really devastated and thought I gotta come up with something that makes them change their minds. So I put a bald cap on and had my photo taken. I made a booklet with a bunch of different storylines showing my head getting shaved. I presented it to Stephanie McMahon and some of the writers and said: 'I'm willing to shave my head, can I please be on WrestleMania?' Sure enough, they came back to me couple days later and said 'All right, we'll let you get your head shaved at WrestleMania.'"
Sure enough, Holly lost her match to Victoria and was the first woman to have her head shaved on WWE TV. This shows just how brave the former Women's Champion was and how much she wanted meaningful storylines for the women in WWE.
#4. The WWE Hall of Famer is a former powerlifter, tried out wrestling "out of curiosity"
Molly Holly was one of the most determined female wrestlers throughout her WWE career, but it's hard to believe that the former champion was setting records as a teenager before being signed to WWE.
After being inspired to become an American Gladiator, Holly began training to be a powerlifter and at the age of 14 was able to break the record for her age group when she was able to lift 100 pounds.
Holly is also a trained gymnast and after leaving home back in 1996 with just 200 dollars, she drove to Florida and worked several dead-end jobs before deciding to train to be a wrestler.
After training under Dean Malenko for just over a year, Holly went on to make her in-ring debut back in 1997 under the ring name Starla Saxton. This later led to her wrestling for WWE back in 1998 when she challenged Jacqueline for the Women's Championship under this ring name, before she was officially signed to the company.
#3. Molly Holly was one of only a few women who were able to win the WWE Hardcore Championship
WWE was a very different place in the early 2000s, where the women were not taken seriously and the men were able to have much more brutal matches. This led to the Hardcore Championship being unveiled, a title that would be on the line 24/7.
While there were many stars who were able to win the Hardcore Championship several times, including Crash Holly and Raven, there were also many women who tried their luck as titleholders as well.
Cynthia Lynch was the first woman to lift the Championship in 2000, just two years after it was first unveiled but she was only able to hold the title for 15 seconds. Molly Holly was the second woman to lift the title in 2002 while backstage at WrestleMania 18. Holly's reign was short-lived since she was quickly pinned by Christian.
The only other two women in WWE history who have held the Hardcore Championship are WWE Hall of Famer Trish Stratus and Terri Runnels.
#2. The WWE Hall of Famer was married in the back garden of her husband's parents house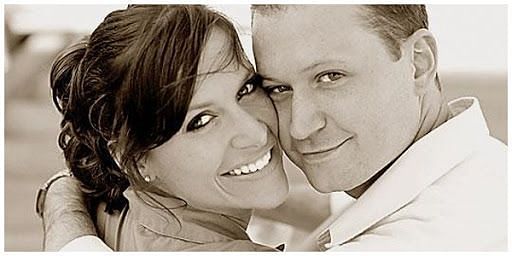 WWE Superstars were not expected to use Instagram or Twitter while Molly Holly was contracted to the company, since they were yet to be invented. This meant that she was able to keep her personal life out of the spotlight.
After leaving WWE in 2005, Holly went on to work on the independent circuit before taking on several different jobs, including being a teen counselor. This is where the former Women's Champion met her future husband Geno Benshoof.
The WWE Hall of Famer announced their engagement in July 2010 before the couple went on to marry in the back garden of his parent's house just days later.
Holly openly admitted ahead of her wedding that she had waited and respected her own faith throughout her time in the spotlight.
"Yup, we're waiting until our wedding night. It's pretty cool that Geno loves me enough to buy the car without test driving it first. She's stayed true to her faith and her integrity, staying pure morally and holding on to what she believes."
Geno and Molly met back in 2009 and have now been married for more than a decade.
#1. The former WWE Superstar has had several jobs since leaving the spotlight 16 years ago
Molly Holly opted to leave WWE back in 2005, and it's always been argued by many fans of the former superhero that she was ahead of her time.
That being said, Holly has had quite a busy life since leaving the company since she later went on to perform on the independent circuit from 2005 until 2007.
Since then Holly has become an investor in real estate and is a landlady for several of the properties which she owns. The year after the former Women's Champion quit WWE, she travelled to Guatemala to learn Spanish and to do some charity work.
Holly later earned a licence in massage therapy and began working as a counsellor in drug rehabilitation at Minnesota Teen Challenge.
The WWE Hall of Famer is currently the female lead coach at The Academy: School of Professional Wrestling, which is owned by former WWE stars Ken Anderson (Mr. Kennedy) and Shawn Davari. Holly has also been able to make time to return to WWE on several occasions over the years.